Acapulco Gold has gained significant popularity throughout its rich history. Let's delve into what makes this strain so special and explore its historical background, fueling its allure and appeal among cannabis enthusiasts.
What is the Acapulco Gold strain?
The Acapulco Gold strain is a highly sought-after cannabis. It has an interesting history and lots of fans. Nobody knows the origin of this strain, which makes it even more desirable! It's easy to recognise, with its distinct structure and appearance.
When growing Acapulco Gold, it's essential to think about factors like humidity, warmth, soil, and space. This strain needs special care – beginners may find it tricky. But, with the right training, managing the growth can be easier.
This strain is renowned for its delicious terpene profile. Terpenes give plants their aroma and taste. The effects of Acapulco Gold are milder than modern strains. One descendant of Acapulco Gold is Shining Silver Haze. It inherits some of its parent's traits, plus its own qualities. It's a sativa-dominant hybrid, with high THC and good yields.
Data on the THC and CBD content of Acapulco Gold reveals its potency and its potential use in medicine. Regulations on the strain differ across regions. It's important to be aware of local laws concerning its cultivation and use.
Historical background and popularity
Acapulco Gold is a special strain with a rich history. People love it for its unique characteristics and effects. No one knows exactly where it comes from, adding to its allure. It needs special conditions for cultivation, including space, humidity, warmth, and suitable soil. It's known for its dense buds covered in golden trichomes.
In the 1960s and 70s, Acapulco Gold was smuggled into the US. It became popular for its effects and delicious terpene profile. It's not as potent as modern strains, but still has a special place due to its nostalgia and flavors. It's also inspired other strains like Shining Silver Haze.
Data shows Acapulco Gold may not be as strong as other strains, but still has medicinal benefits. It could help manage pain, reduce anxiety, and promote relaxation. More research is needed to understand its full potential.
It's important to follow local regulations on THC limits and restrictions for use. This ensures responsible consumption and cultivation.
Genetic Origins and Characteristics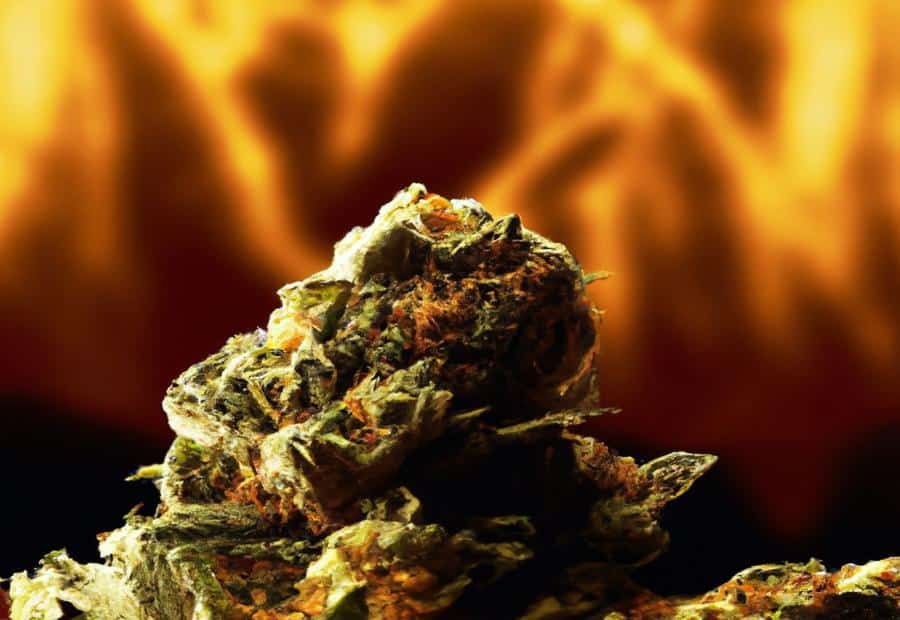 Acapulco Gold strain's genetic origins and characteristics remain shrouded in mystery, making it an intriguing subject to explore. Discover the unknown lineage of this enigmatic strain, the specific environmental conditions required for its cultivation, and get a glimpse into its distinctive structure and appearance. Let's uncover the secrets behind the Acapulco Gold strain and its unique genetic makeup.
Unknown lineage of Acapulco Gold
The Acapulco Gold strain's origin is unknown. Its parent strains cannot be identified. This makes it special and unique.
Look at its structure and appearance: tall, slim plants; bright green buds with orange hairs; Sativa-dominant phenotype; resinous trichomes covering the buds; sparse foliage; dense, compact nuggets.
Growers must master certain environmental conditions for successful cultivation: warmth, humidity, space, and suitable soil composition. It may pose challenges to novice growers, but proper training techniques can help manage growth.
Specific environmental conditions for cultivation
Acapulco Gold is a sought-after strain. It needs specific environmental conditions to grow well. These are essential to its unique characteristics.
Meeting these conditions is key for a successful crop. Space, humidity, warmth and soil requirements are:
| Environmental Conditions | Requirements |
| --- | --- |
| Space | Enough room for the plant to grow |
| Humidity | Moderately high |
| Warmth | 70-85°F (21-29°C) |
| Soil | Nutrient-rich and well-draining |
Growers should also consider proper lighting, airflow and monitoring of nutrients. This will increase their chances of a successful yield and healthy plants.
Structure and appearance of the strain
Acapulco Gold stands out for its unique shape and looks. Its buds are usually shaped like spiky clusters, with a bright green color, orange and yellow undertones, and a frosty finish.
We can better understand this strain through this table:
| Characteristics | Description |
| --- | --- |
| Bud shape | Spiky clusters |
| Color | Bright green with hints of orange and yellow |
| Texture | Dense and chunky |
| Trichome coverage | Frosty |
More features make Acapulco Gold special. Its aroma is sweet and earthy, with hints of citrus or exotic fruits. If grown in the right environment, it can also show beautiful red and purple hues on the leaves. This all adds up to make Acapulco Gold unique in terms of form and appearance.
Cultivation Tips and Challenges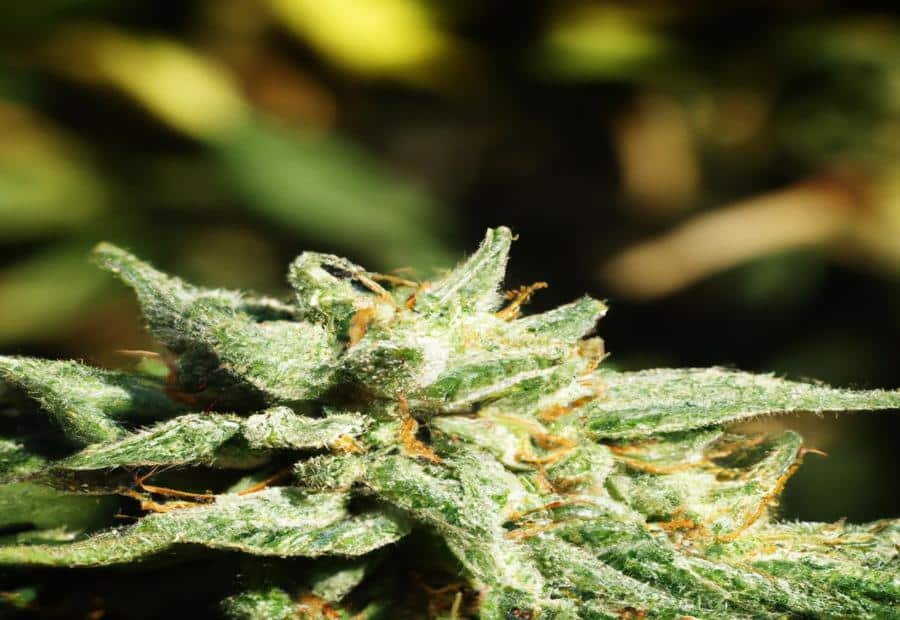 When it comes to cultivating the Acapulco Gold strain, understanding its specific space, humidity, warmth, and soil requirements can make all the difference. This section will delve into the cultivation tips and challenges associated with this renowned strain. Additionally, we'll explore the challenges that beginners may face and the training techniques that can effectively manage its growth. Buckle up, as we take you on a journey through the essential knowledge needed to successfully cultivate Acapulco Gold.
Space, humidity, warmth, and soil requirements
Acapulco Gold strain needs special environmental conditions for growing. These include:
Space: A spacious area for its branches and foliage.
Humidity: Moderate levels, lower during flowering to avoid mold and mildew.
Warmth: 70-80 degrees Fahrenheit (21-27 degrees Celsius).
Soil: Well-draining soil with organic matter and slightly acidic to neutral pH.
This strain might be tricky for beginners. Limited resources or experience can make it hard to provide the right space and humidity. Plus, regions with temperature fluctuations could be difficult to manage. However, with research and attention, it can be done.
Growers can use various techniques to shape the plant's structure, optimize light and airflow. These include topping, pruning, trellises, and stakes.
By understanding Acapulco Gold's needs and adhering to its cultivation requirements, a successful crop of this legendary variety can be achieved.
Challenges for beginners
Cultivating Acapulco Gold can be tricky for beginners. It demands special space, humidity, warmth, and soil requirements. Meeting these needs can be difficult. Plus, its structure and looks require specialized training techniques. So, beginners may face challenges to find the right conditions and master the necessary techniques for successful cultivation.
Training techniques for managing growth
Growers must employ various training techniques to manage Acapulco Gold plant growth. These plants can grow tall and their buds can be heavy, so stakes or trellises should be used to stop branches from breaking. Pruning is a key practice that improves light penetration and air circulation, reducing the risk of mold and diseases.
Low-Stress Training (LST) is a special technique used to shape Acapulco Gold plants. By bending the branches down, an even canopy is created, ensuring all parts get maximum light exposure. This technique also boosts bud development, leading to uniform growth.
Topping is an effective way of increasing yield. Cut the top of the main stem or branches to promote lateral growth, forming more colas and boosting overall yield. But topping must be done in the vegetative stage to avoid stunting flowering.
The Screen of Green (SCROG) method involves placing a screen or netting above the plants. Through training, plants grow horizontally through the screen, creating an even canopy. This maximizes light distribution, resulting in bigger yields of high-quality buds.
By using these techniques, growers can improve Acapulco Gold plant health and maximize yield potential. LST is particularly effective in manipulating plant shape by bending branches downwards. This ensures even bud development and optimizes light exposure throughout the plant for superior growth.
Terpene Profile and Effects
Acapulco Gold strain is known for its delicious terpene profile and relatively mild effects, which sets it apart from modern strains.
Delicious terpene profile of Acapulco Gold
Acapulco Gold strain has a special terpene profile that gives it a yummy scent and flavor. Terpenes are organic compounds in plants, such as cannabis, that give them their unique fragrances and tastes. This terpene profile makes Acapulco Gold stand out.
The table below shows the different terpenes in Acapulco Gold:
Limonene gives a citrusy smell. Myrcene has an earthy and musky aroma. Pinene adds a pine-like scent. Caryophyllene has a spicy and peppery flavour.
Acapulco Gold is popular among cannabis fans who want a unique taste. Its terpene profile sets it apart from other strains. It's a must-try!
Relatively mild effects compared to modern strains
Acapulco Gold is legendary for its mild effects, compared to modern strains. Over the years, it's gained popularity due to its special characteristics and flavors. It may not be as potent as some other strains, but it still provides a pleasant experience.
The terpene profile gives Acapulco Gold a unique taste. Many people find it appealing. Despite being milder, it still offers a great sensory experience.
Acapulco Gold usually has lower THC levels than hybrid strains. Meaning, users may experience less intense psychoactive effects. This doesn't affect its quality though; rather, it gives a more balanced, manageable high.
Though modern strains are stronger, there's still a place for Acapulco Gold in the cannabis market. Its long history and special features make it a favorite among connoisseurs. Whether used recreationally or medicinally, it captivates people with its timeless appeal and distinct qualities.
Descendants and Variations
Descendants and Variations of Acapulco Gold take the strain's unique qualities to new heights. From the vibrant and potent Shining Silver Haze to its sativa-dominant hybrid nature, these variations offer a range of THC content and impressive yields. Discover the lineage and characteristics that make Acapulco Gold and its descendants a sought-after choice among cannabis enthusiasts.
Descendants of Acapulco Gold, such as Shining Silver Haze
Acapulco Gold is a legendary strain with unknown lineage. It has various descendants, for example Shining Silver Haze.
Shining Silver Haze has interesting characteristics and effects. The table gives info on THC content, hybrid status, and yields.
Apart from Shining Silver Haze, there are other variations of Acapulco Gold with distinct qualities and experiences.
THC content, sativa-dominant hybrid, and yields of Shining Silver Haze
Shining Silver Haze has high THC content, a sativa-dominant hybrid strain and impressive yields. This makes it a popular choice for cannabis enthusiasts and growers. We can view these characteristics in a table:
| Characteristics | Description |
| --- | --- |
| THC Content | High |
| Genetic Makeup | Sativa-Dominant Hybrid |
| Yields | Impressive |
It's clear that Shining Silver Haze has high THC content and a sativa-dominant hybrid. Plus, it offers notable yields, making it a desirable strain for users and growers.
There are also unique qualities not discussed. These may include flavors or potential medicinal benefits. More exploration of these aspects can help us uncover the appeal and potential applications of this strain.
Recent Data and Medicinal Benefits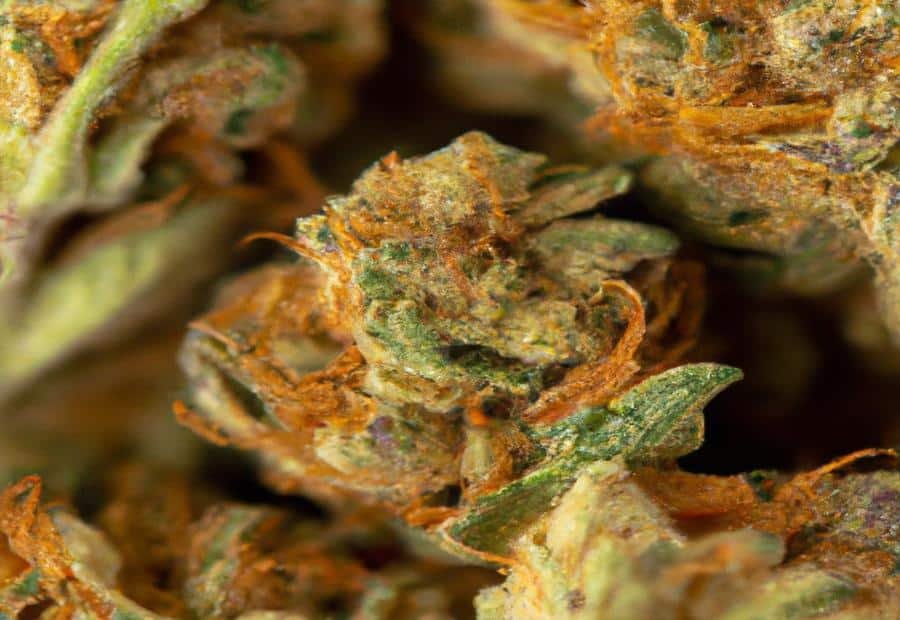 In recent data, we explore the various medicinal benefits and potential applications of the Acapulco Gold strain while also examining its THC and CBD content. Uncover the latest findings and discover how this cannabis strain can potentially improve your well-being.
Recent data on Acapulco Gold's THC and CBD content
Recent research has revealed the THC and CBD content of Acapulco Gold. Unknown is the strain's genetic makeup, yet its delicious terpene profile is known. Milder than modern varieties, recent findings shed light on this classic strain's unique qualities.
A comprehensive table displaying THC, CBD, and other cannabinoid percentages provides a visual understanding of the strain's composition. Despite its unknown origins, research has zeroed in on its terpene profile, which contributes to its distinct aroma and potential therapeutic properties.
The data brings to light various elements of Acapulco Gold, from its THC and CBD content to its flavorful terpene profile. Captivating cannabis enthusiasts, this classic strain offers a mild yet flavorful experience.
Medicinal benefits and potential applications
Acapulco Gold has potential medicinal value. Its unique terpene profile brings a special aroma. These terpenes have anti-inflammatory and analgesic effects, which can help manage pain and inflammation.
The mild effects of Acapulco Gold make it a popular choice for relaxation. It can also reduce anxiety and help with insomnia.
It may be an antiemetic, which could help people undergoing chemotherapy or other medical treatments.
Preliminary research indicates it may have neuroprotective properties, possibly beneficial for Parkinson's disease or multiple sclerosis. More research is needed to validate these applications.
In conclusion, Acapulco Gold has potential medicinal uses. Its terpenes provide therapeutic benefits. It can reduce anxiety and may have antiemetic and neuroprotective properties.
Legality and Regulations
When it comes to the Acapulco Gold strain, understanding its legality and regulations is crucial. From the legal status and regulations in different regions to compliance with THC limits and restrictions for use, this section unravels the intricate landscape of rules surrounding this iconic strain. So, whether you're a consumer or a cultivator, prepare to navigate the legal framework and stay informed about the ever-evolving regulations in the world of Acapulco Gold.
Legal status and regulations in different regions
The legal status and regulations of Acapulco Gold vary in different regions. THC limits and restrictions must be observed when cultivating or consuming this strain. Here's a summary of the legal status in different regions:
In the U.S., it varies by state. The federal THC limit is below 0.3%.
In Canada, it's legal for recreational use federally, with a THC limit of 0.3% or below.
In Europe, it varies by country, with an EU limit of 0.2% or below.
In Australia, it's illegal.
Remember that though some countries have legalized cannabis, regulations on cultivation, sale, and possession may still vary within those regions. Individuals should check the laws and regulations of their own jurisdiction to stay compliant.
Compliance with THC limits and restrictions for use
Acquiring knowledge about Acapulco Gold's THC limits and regulations is significant for both consumers and cultivators. It is vital to know and adhere to local regulations regarding its legal status and laws.
The following table shows the legal status and THC limits in different regions:
| Region | Legal Status | THC Limits |
| --- | --- | --- |
| United States | State-dependent | Limits vary from 0.3% to 5% |
| Canada | Legal | Up to 30% THC allowed |
| Europe | Varies by country | Ranges from 0.2% to 18% |
| Australia | Illegal | No tolerance for THC |
Adhering to THC limits ensures users can safely and legally use this strain, allowing them to experience its medicinal benefits without breaking laws or causing harm.
It is important to note that laws and restrictions may differ based on location. Therefore, users should research local regulations before cultivating or using Acapulco Gold.
Conclusion
Acapulco Gold strain captivates with its unique characteristics and careful cultivation considerations. As we wrap up, we'll summarize the strain's distinct features and cultivation tips. Additionally, we'll take a moment to reflect on the strain's enduring popularity and its undeniable appeal to cannabis enthusiasts. (Reference Data: Acapulco Gold Strain – Conclusion)
Summary of Acapulco Gold's characteristics and cultivation considerations
Acapulco Gold – an unknown strain with a delicious terpene profile and mild effects. Cultivating it requires:
Ample space.
Optimal humidity.
Warmth.
Suitable soil.
Training techniques to manage size and shape of plants.
It has lower THC content than modern strains, making it popular for mellow experiences. Challenges may arise for beginners, but with proper research and guidance, they can be overcome. Cultivating Acapulco Gold is worth the effort!
Final thoughts on the strain's popularity and appeal
Final Reflections on the Acapulco Gold's Popularity:
Acapulco Gold is loved by cannabis aficionados. Its unique components, tasty terpene profile, and mild effects are some reasons for its fame. Plus, its unknown ancestry and particular environment needed for growth add to its appeal.
The strain's physical look is also a factor that lures many users. It has dense buds covered in golden hairs, which looks extremely eye-catching.
In addition, the offsprings of Acapulco Gold, like Shining Silver Haze, offer different THC levels and yields. This provides an array of choices to customers based on their desired effects or growing preferences.
Overall, the consistent demand for Acapulco Gold demonstrates its ever-lasting popularity among cannabis fans. Its amazing qualities, appealing appearance, and versatility make it a much sought-after strain. These factors make Acapulco Gold an excellent choice for cannabis users and connoisseurs.
FAQs about Acapulco Gold Strain
What is Acapulco Gold?
Acapulco Gold is a famous Mexican strain of cannabis that has contributed to the genetic development of many modern varieties. It gained popularity in the US cannabis community in the 1960s and is widely known among growers.
What is the lineage of Acapulco Gold?
The exact lineage of Acapulco Gold is unknown, but it is believed to have descended from native Mexican varieties.
Who sells Acapulco Gold seeds?
Many seed banks sell their own versions of Acapulco Gold, some with the original genetics and others just using the name.
What are the specific environmental conditions required for growing Acapulco Gold?
Acapulco Gold requires specific environmental conditions, such as exposure to sunlight and air currents, to develop its distinctive golden buds. It also requires ample space, proper humidity levels, warmth, and nutrient-rich soil to thrive.
What are the effects of Acapulco Gold?
Acapulco Gold has relatively mild effects compared to modern strains, offering a clear and relaxing high.
Is Acapulco Gold suitable for medical use?
Acapulco Gold is considered a medical strain and can help alleviate conditions like pain and insomnia.