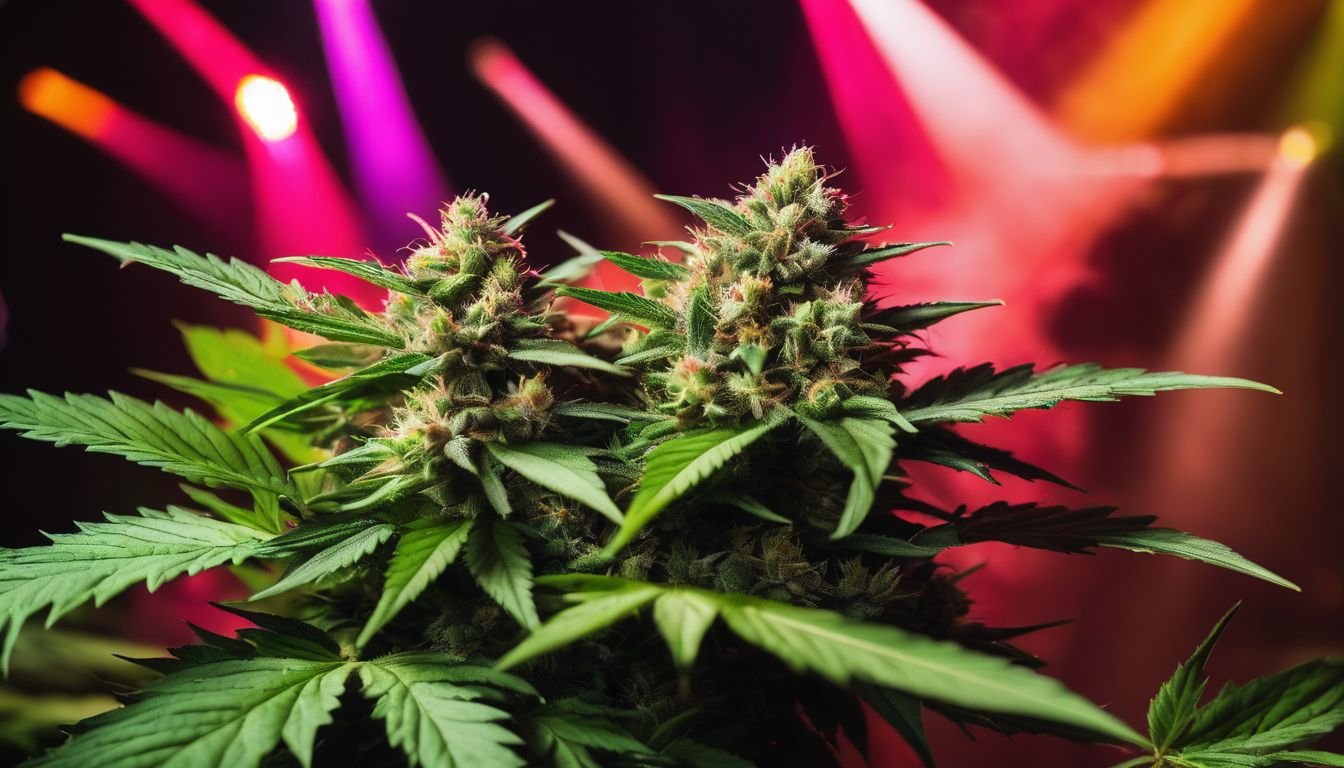 Looking for a unique strain of cannabis to try? Enter Super Boof, an evenly balanced hybrid with a high THC level. This article will delve into everything you need to know about this potent strain, from its lineage and appearance, to its effects and potential side effects.
Ready to explore the world of Super Boof? Read on!
Key Takeaways
Super Boof is an evenly balanced hybrid strain with a high THC level.
The strain has a distinctive appearance, with heart-shaped emerald buds that have deep purple coloration and light green highlights.
Super Boof has a potent aroma, featuring sweet and fruity notes mixed with nutty undertones and sour citrus hues.
This strain contains an impressively high THC content ranging from 28% to 32%, making it sought after by those who appreciate strong marijuana varieties.
Overview of Super Boof Strain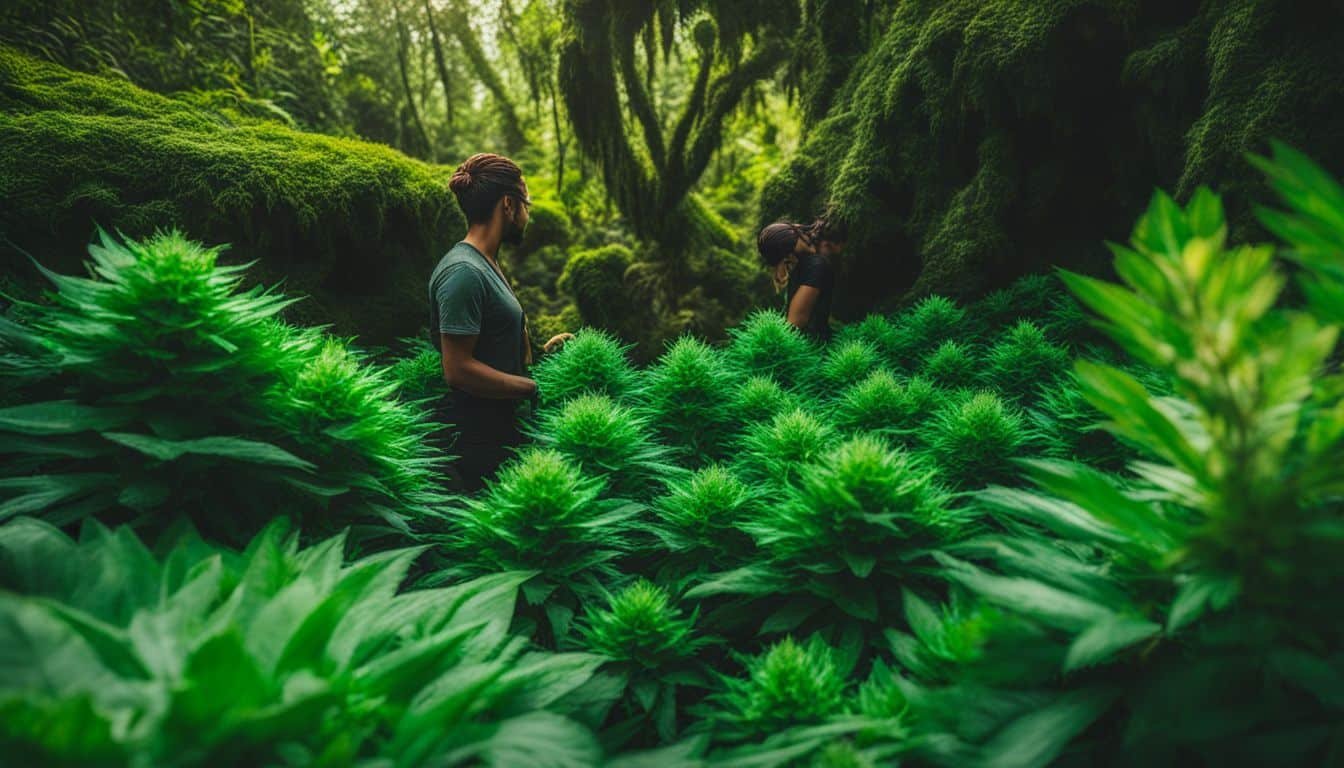 Super Boof Strain is a hybrid weed strain that was created by crossing Black Cherry Punch and Tropicana Cookies, resulting in chunky, deep green buds with a unique flavor profile.
Genetics and lineage
The Super Boof strain represents a powerful lineage in the cannabis world. It's a hybrid, designed by expert cultivators who combined the strengths of Black Cherry Punch and Tropicana Cookies.
This distinctive mix lends to its unique traits, flavors, and effects that users come to appreciate. Furthermore, this genetic background is responsible for an offshoot – Ultra Boof – developed by Your Highness via crossbreeding Super Boof and Shady Apples strains.
Such strategic merging offers profound insights into how genetics influence a marijuana strain's features and potency over time.
Appearance and aroma
Super Boof strain stands out with its distinctly vibrant buds. They flaunt a heart-shaped emerald appearance, which is dense and flat. A closer look reveals an intriguing blend of deep purple color woven with light green highlights, adding to the overall allure of this cannabis variety.
A whiff of Super Boof produces a symphony of scents that tantalizes your senses. The primary aroma radiates sweet and fruity notes dominated by cherry berry fragrances. Dive deeper into the scent profile and discover subtle nutty undertones mixed with sour citrus hues.
This unique aromatic mix serves as an enticing introduction to the rich flavors awaiting in every puff — sweetness blended seamlessly with funk, dank weed aspects, and hints of gas intertwined beautifully together create a taste experience like no other!
THC level
Super Boof strain boasts an impressively high THC content that ranges from 28% to a whopping 32%. This potent cannabis variety offers intense psychoactive effects due to its strong THC concentration.
High potency weed cultivators and users often seek out this powerful marijuana strain for the elevated levels of THC it consistently delivers. Regularly testing at 28% THC, Super Boof exemplifies a truly high-potency breed in the ever-expanding world of cannabis cultivation.
Effects and Benefits of Super Boof Strain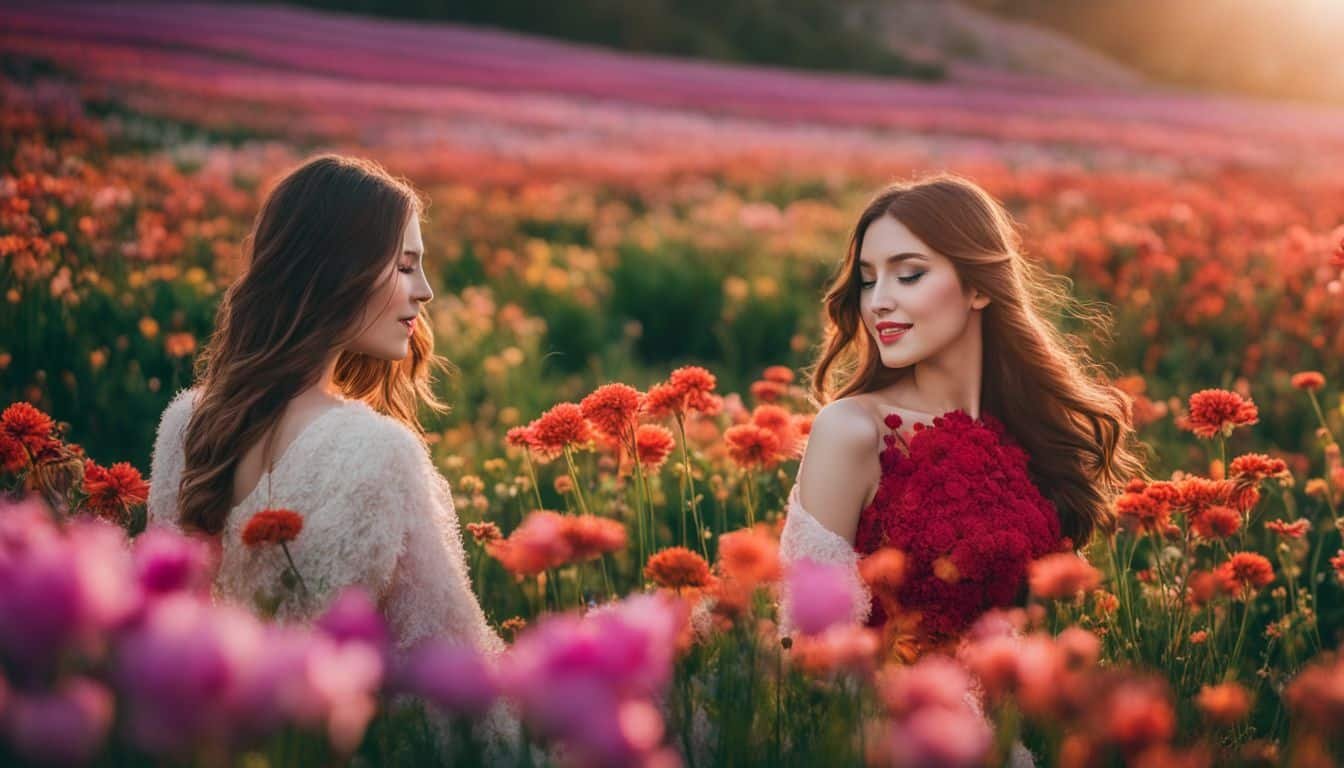 Super Boof Strain delivers a potent and well-balanced high that combines the uplifting effects of sativas with the relaxing properties of indicas.
Feelings and sensations
Super Boof strain is well-known for the range of feelings and sensations it offers. When you indulge in this strain, get ready to experience intense relaxation and a giggly mood. You'll be greeted with a euphoric state that boosts your creativity and focus.
The mind-body high of Super Boof brings about a calmness that can wash away stress and worries, leaving you feeling at peace. So if you're looking for an enjoyable cannabis experience that will leave you feeling blissful and inspired, Super Boof might just be the perfect choice for you!
Medical benefits
Super Boof Strain offers various medical benefits that can help with symptom management. This cannabis strain is known to provide relief for appetite loss, anxiety, and chronic pain.
Its properties stimulate hunger, reduce anxiety levels, and aid in the management of persistent pain. If you are seeking a natural remedy for these conditions, Super Boof Strain may be an ideal choice.
Comparisons to Other Top Cannabis Strains
When talking about top-tier cannabis strains, Super Boof is often in the conversation due to its potency and unique qualities. Let's dive into how it stacks up against some other popular strains.
| Aspect | Super Boof | Other Top Cannabis Strains |
| --- | --- | --- |
| Genetics | Evenly balanced hybrid (50% indica, 50% sativa) | Typically balanced, though composition can vary |
| Appearance | Deep purple color, similar to top strains | Variable, though many have vibrant coloration |
| Aroma | Known for its fragrant aroma | Depends on the strain, usually potent and distinct |
| Potency | Considered one of the strongest strains on Earth | Potency varies, but top strains are known for their strength |
| Variation | Different seeds of Super Boof are available | Many top strains offer different seed variations |
This comparison shows that Super Boof is on par and, in some cases, surpasses other top cannabis strains. Remember, every strain's effect can vary depending on the individual, so always consider individual preferences and tolerances.
Negatives of Super Boof Strain
You might experience potential side effects, but don't let that deter you from trying this dank weed. Read on to learn more!
Potential side effects
Using the Super Boof strain may have a few potential side effects. These can include dry mouth and dry eyes, which are common with many cannabis strains. Some users have also reported feeling slightly paranoid or anxious after using Super Boof, although this is not as common. It's important to start with a low dosage if you're new to this strain and monitor how your body reacts. Remember, everyone's experience may differ, so it's always best to proceed with caution when trying a new strain.
Super Boof Strain Reviews
Users of the Super Boof Strain have reported intense and balanced effects, making it a popular choice among cannabis enthusiasts.
User experiences and testimonials
Super Boof has garnered rave reviews from cannabis enthusiasts across the board. Users have reported experiencing potent effects that leave them feeling relaxed and euphoric, with an enhanced mood and increased productivity.
Many have praised the strain for its dense and compact buds, which are vibrant green in color and emit an earthy and tangy scent. Super Boof's balanced hybrid nature promotes relaxation while also offering uplifting and energizing properties.
People who have tried this strain highly recommend it for those looking to unwind after a long day or find some extra inspiration.
The testimonials about Super Boof confirm its reputation as a top-notch cannabis strain. Users love how it provides calming sensations while simultaneously boosting their creativity and focus.
Whether you're seeking relief from stress, pain management, or simply want to elevate your mood, Super Boof seems to deliver on all fronts according to these enthusiastic accounts.
Conclusion
In conclusion, Super Boof is a highly potent hybrid weed strain that offers a unique blend of funk, sweetness, and dank weed flavors. With its chunky deep green buds and intense high, it's no wonder why Super Boof is gaining popularity among cannabis enthusiasts.
Whether you're looking for physical relaxation or a cerebral high, this evenly balanced hybrid strain has got you covered.
FAQs
1. What is the Super Boof strain known for?
The Super Boof strain is known for its potent effects and high THC content, which can provide a strong and long-lasting euphoric experience.
2. How does the Super Boof strain taste?
The Super Boof strain has a distinct flavor profile that often includes notes of earthiness, citrus, and pine, making it enjoyable for many cannabis enthusiasts.
3. Is the Super Boof strain suitable for beginners?
No, the Super Boof strain is not recommended for beginners due to its high potency. It may be too intense or overwhelming for those who are new to using cannabis.
4. Can I use the Super Boof strain during the daytime?
Using the Super Boof strain during the daytime is not advisable as it tends to induce relaxation and sedation effects, making it more suitable for evening or nighttime use.