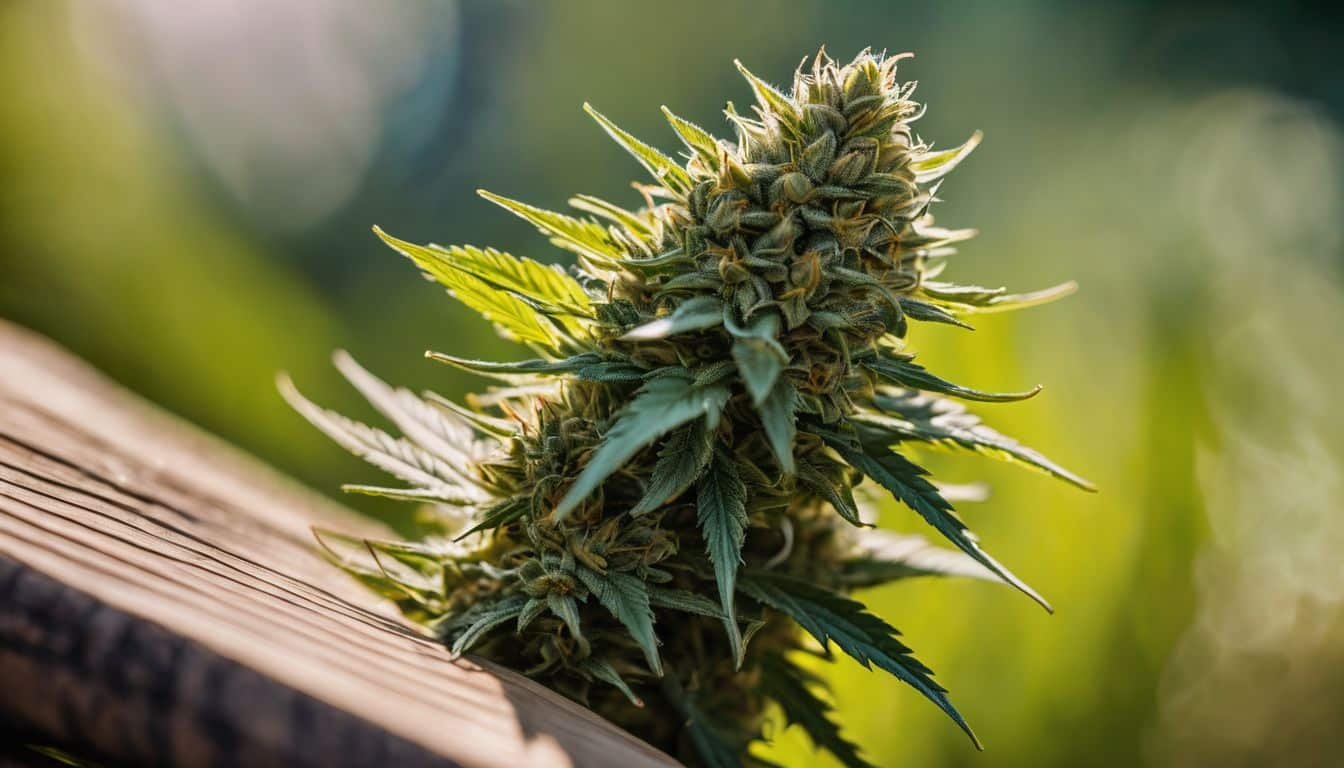 Looking to learn more about the potent and flavorful Gelatti marijuana strain? Known for its high THC content and rare balance of Indica/Sativa, this hybrid delivers an impressive energetic high.
Our comprehensive review will guide you through everything you need to know – from its genetic lineage to user reviews and potential medical benefits. Dive in to discover if Gelatti is your next favorite strain!
Key Takeaways
Gelatti is a potent and flavorful hybrid marijuana strain known for its high THC content and balanced blend of Indica/Sativa.
The Gelatti strain comes from the crossbreeding of Gelato and Biscotti strains, resulting in a unique genetic lineage that contributes to its unparalleled properties.
Gelatti offers a delightful taste profile with spicy and sweet flavors, including hints of pepper and berries.
Users have praised Gelatti for its uplifting effects, providing feelings of calmness, joy, sociability, and relief from pain.
Gelatti Strain Information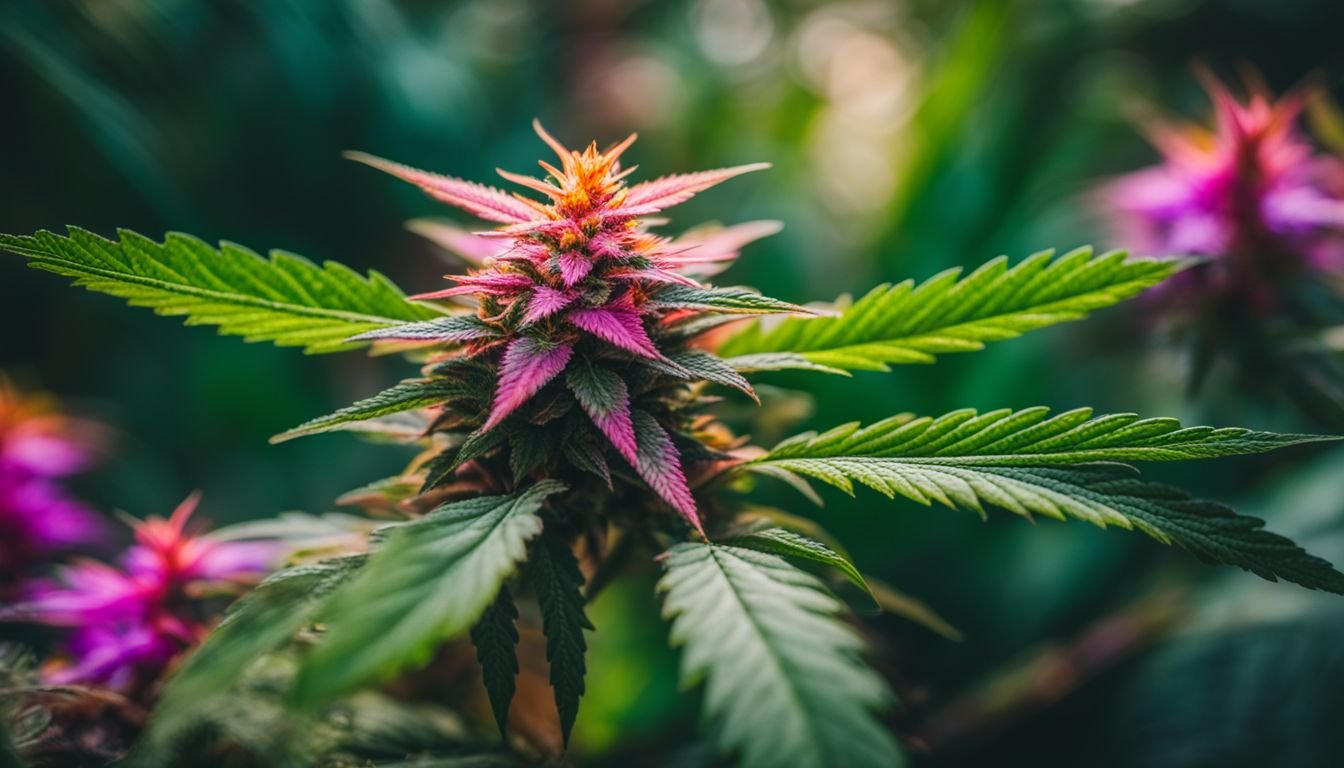 The Gelatti strain is a hybrid marijuana strain that comes from the crossbreeding of two popular strains, Gelato and Biscotti.
Genetic Lineage
Gelatti boasts a rich genetic lineage that combines the best traits of multiple cannabis strains. This unique hybrid strain emerges from the crossbreeding of Gelato and Biscotti strains.
The former is a well-loved hybrid itself, combining the qualities of Sunset Sherbet and Thin Mint GSC. To create the captivating Gelatti, breeders used an unreleased cut of Gelato and OG Biscotti.
These diverse genetics give rise to a heavily crossbred lineage that contributes to its unparalleled properties.
THC and CBD Levels
Gelatti strain stands out in the cannabis world with its potent THC levels. Ranging from 19-23%, it discerns itself as a powerful choice, offering an experience that's invigorating without being overwhelming.
Cookies Farm Genetics crafted this well-balanced hybrid strain, ensuring users have access to quality and consistency.
The standout attribute though is Gelatti's mid-high CBD content. Known for providing various medicinal benefits, this factor places Gelatti as a preferred option for those interested in both recreational use and therapeutic properties of cannabis strains.
The balanced composition of indica and sativa elements enhances these traits further, creating an appealing blend in the vast field of cannabis genetics.
Taste and Smell
Gelatti strain delivers a spicy and sweet taste that surprises your palate. The dominant terpene, Caryophyllene, adds a hint of pepper to the flavor profile. This complex blend creates a well-balanced taste, bursting with sweetness and berries.
The aroma is just as enticing with rich notes reminiscent of a fresh fruit basket adorned with mint leaves. As you inhale Gelatti's smoke deeply, floral undertones mingle subtly with peppery nuances due to its unique terpene profile.
These delicious flavors and scents make every puff an adventure for the senses.
Comparison of Gelatti Strain to Black Cherry Gelato Strain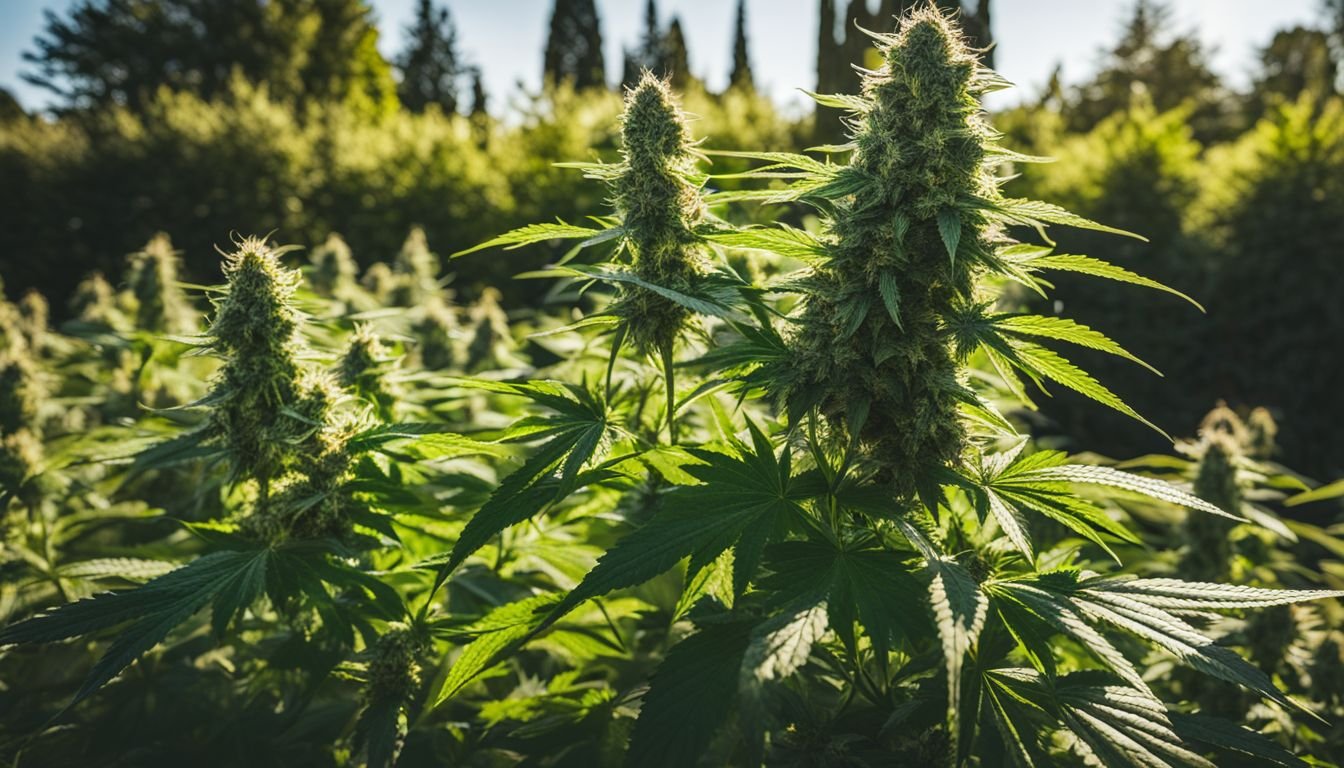 Gelatti and Black Cherry Gelato strains are two fascinating cannabis strains, each with its own unique features and effects. Here's a comparison of these two strains:
| | Gelatti Strain | Black Cherry Gelato Strain |
| --- | --- | --- |
| Genetics | This strain is a balanced hybrid created by crossing Gelato and Biscotti. | Black Cherry Gelato is a slightly indica-dominant hybrid created by crossing Acai with Black Cherry Funk. |
| Appearance | Gelatti has a frosted blue appearance with dense, potent buds. | Black Cherry Gelato lacks the frosted blue appearance of Gelatti. |
| Effects | Gelatti Strain typically offers potent effects due to its high THC content. | On the other hand, Black Cherry Gelato Strain is known for its calming effects despite its high THC content. |
| THC Content | Gelatti boasts a high THC content, ranging from 20-23%. | While Black Cherry Gelato also has a high THC content, it's not as high as Gelatti. |
Both Strains present a unique cannabis experience and choosing between them often comes down to personal preference.
Effects of Gelatti Strain
Get ready for a mind-blowing experience with Gelatti Strain – the energetic high and uplifting euphoria will leave you wanting more.
Feelings and Positives
Gelatti strain will make you feel calm, content, joyful, and sociable. You'll experience an uplifting and energetic high that can leave you feeling aroused. Gelatti also provides relief from pain, nausea, and can even help with sleep issues.
Negatives
The Gelatti strain does have a few minor side effects to consider. These include dry mouth, which can leave you feeling parched and needing to drink more fluids. It may also cause dry and irritated eyes, with symptoms like blurred vision, redness, itchiness, and overall eye dryness.
Gelatti Strain Review
Discover what users have to say about Gelatti Strain and its unique characteristics that make it stand out from other strains.
User Reviews and Ratings
Users have raved about the Gelatti strain, giving it high ratings and positive feedback. Many users praise its unique characteristics and benefits, noting its smooth and enjoyable smoking experience.
The Gelatti strain has received excellent customer satisfaction due to its potent effects, including feelings of relaxation, happiness, and creativity. Some users have also mentioned the strain's fruity taste and pleasant aroma as additional highlights.
Overall, the user reviews and ratings for Gelatti are overwhelmingly positive, making it a highly sought-after cannabis strain among enthusiasts.
Unique Characteristics and Benefits
The Gelatti strain has some unique characteristics and benefits that make it a popular choice among cannabis enthusiasts. This rare hybrid strain, with its balanced blend of indica and sativa genetics, offers a therapeutic experience like no other.
The powerful gas-forward aroma and stunning frosted blue appearance are just the beginning. Gelatti is known for its ability to ease discomfort, including rashes, making it a go-to option for those seeking relief from ailments.
In addition, this strain produces an impressive high that leaves users feeling energetic, giggly, and incredibly happy. Its reputation for alleviating stress, anxiety, and depression adds another layer of appeal for those facing emotional challenges.
Conclusion
In conclusion, Gelatti is a rare and powerful hybrid marijuana strain that offers an impressive and energetic high. With its 50/50 indica-sativa genetic makeup and high THC content, Gelatti provides both physical relaxation and mental stimulation.
Its unique combination of flavors and effects make it a desirable choice for experienced cannabis users looking for an uplifting and enjoyable experience.
FAQs
1. What is the Gelatti strain?
The Gelatti strain is a hybrid cannabis strain known for its unique flavor profile and potent effects.
2. How does Gelatti make you feel?
Gelatti can provide a balanced and uplifting high, promoting relaxation and happiness while keeping users mentally clear.
3. What are the flavors of Gelatti?
Gelatti has a sweet and fruity taste with hints of berries, citrus, and earthy undertones.
4. Is Gelatti suitable for beginners?
While Gelatti's potency may be too strong for some beginners, it can be enjoyed by experienced users looking for enhanced mental clarity and relaxation without feeling overwhelmed.