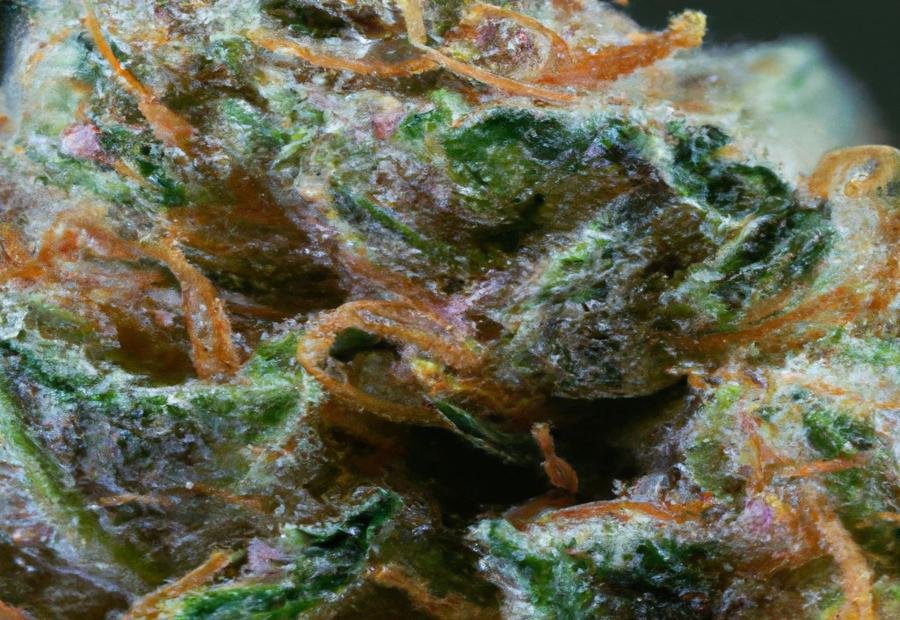 Photo Credits: Www.Letsallgrowcannabis.Com by Jerry Brown
Discover the allure of the Gelato strain in this insightful section. Unveiling an overview of the Gelato strain, we'll explore its tantalizing flavors and aromas that have captivated cannabis enthusiasts across the globe. Delving into its rich background, we'll uncover the origins and cultivation techniques that have contributed to the strain's rise in popularity. With its enticing blend of flavors and intriguing lineage, Gelato is a strain that demands your attention.
Overview of Gelato Strain
Gelato Strain is a sought-after cannabis strain. It's a hybrid, known for its strong muscle-relaxing properties. Plus, it offers relief from aches & pains. This strain is famous for its distinctive aroma & taste. It's a favorite for those seeking physical relaxation & a pleasant sensory experience.
This article will uncover the overview of Gelato Strain. It will explore its appearance, effects, aroma & taste, medical uses & benefits, user reviews & experiences, comparison with other Gelato strains and the latest data on this popular strain.
Gelato Strain has caught the attention of cannabis lovers worldwide. Its unique blend of effects sets it apart from other strains. That's why it's so popular among people wanting physical relaxation & a good sensory experience. Keep reading to find out more about this famous strain.
Background of Gelato Strain
Gelato's unique characteristics stem from its fascinating background. This strain is a hybrid of Sunset Sherbet and Thin Mint Girl Scout Cookies. Each parent strain is famous for its impressive effects & desirable qualities. By combining them, Gelato inherits the best traits – creating a one-of-a-kind cannabis variety.
Sunset Sherbet is known for its relaxing & euphoric effects. It can uplift mood & boost creativity. Thin Mint Girl Scout Cookies is powerful & has a minty flavor. These qualities have been passed onto Gelato – making it exceptional & beloved by many.
An interesting detail – Gelato was first introduced by Sherbinskis, a California-based cannabis breeder. With years of experience in breeding high-quality strains, they chose the parent plants carefully. This expertise & dedication to craftsmanship has contributed to Gelato's popularity & reputation.
Description of Gelato Strain
With Gelato Strain, get ready to indulge in a sensory delight! Discover the captivating appearance of Gelato Strain and the delightful effects it has to offer. Get ready to explore a strain that not only looks mesmerizing but also provides a truly unique and enjoyable experience.
Appearance of Gelato Strain
Gelato Strain has a unique and striking look. It's characterized by vibrant colors of deep purples, greens, oranges, and blues. The trichomes give it a frosty, shimmering appearance. A table gives a clear overview of the colors, texture, and trichome coverage. Also, the buds are dense and tightly packed, enhancing its aesthetic appeal.
Effects of Gelato Strain
Gelato is widely appreciated by users for its unique blend of genetics. It can evoke feelings of euphoria, creating happiness and well-being. It also has powerful relaxation effects, reducing stress and calming users. Plus, it's said to increase creativity and uplift the mood of those with depression or anxiety. Its analgesic properties can provide relief from pain like headaches or chronic pain. It may even improve focus and concentration.
Gelato has further benefits not found in other strains. It can heighten sensory experiences and give an overall sense of well-being. These extra advantages make it stand out in the market.
The effects of Gelato explain why it's so popular, both recreationally and medicinally. It's a favorite choice for those looking for relaxation, pain relief, and a pleasant experience.
Aroma and Taste of Gelato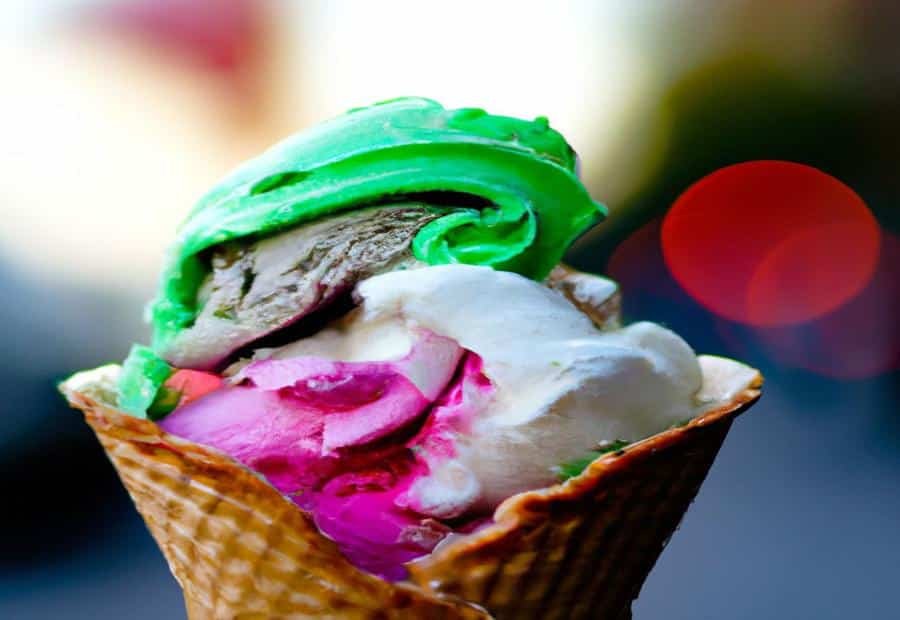 Photo Credits: Www.Letsallgrowcannabis.Com by Andrew White
Gelato has a sweet and citrusy aroma, with hints of lavender and berry. It has a pleasant scent that is not overpowering. The taste of Gelato is creamy, resembling a dessert. It has a mix of fruity and herbal notes. The aftertaste of Gelato is delightful and lingers on the palate.
Moreover, Gelato stands out due to its dense, colorful buds. These buds often have vibrant colors such as deep purples and bright greens. This adds to the experience and makes it an attractive option.
Furthermore, Gelato is known for its potent effects, combining the relaxing and euphoric qualities of its parent strains. It provides a well-balanced high that helps with stress relief and relaxation without inducing excessive sedation.
Medical Uses and Benefits of Gelato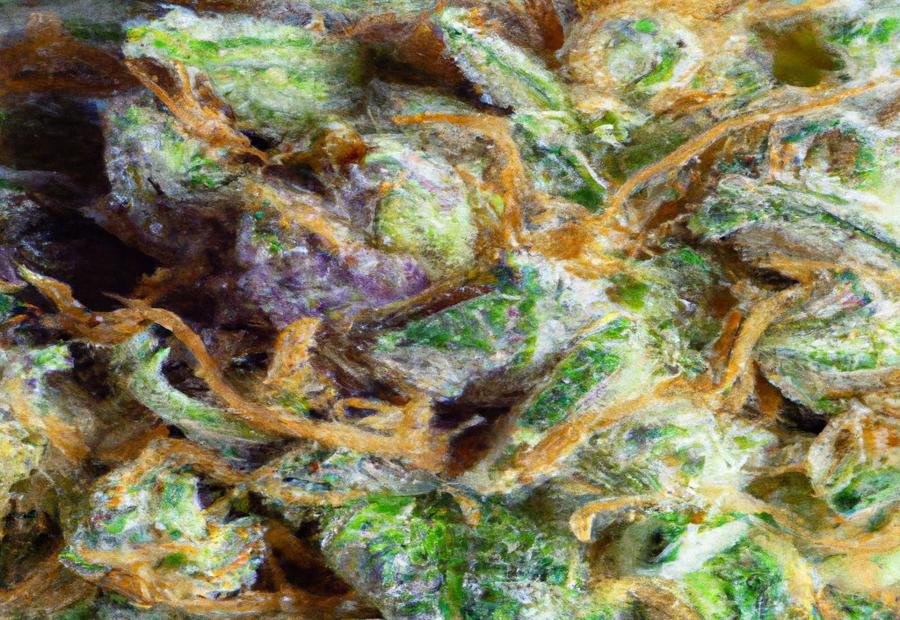 Photo Credits: Www.Letsallgrowcannabis.Com by Bradley Jackson
Discover the remarkable medical uses and benefits of Gelato. From its muscle relaxation properties to its ability to provide relief from aches and pains, Gelato offers therapeutic advantages worth exploring. This section delves into the specific benefits Gelato strain brings to the table, highlighting its potential to alleviate discomfort and promote a sense of well-being.
Muscle Relaxation
Gelato strain is renowned for its potential to promote muscle relaxation. It can soothe tense or sore muscles, and offer a sense of tranquility. Its effectiveness lies in its high THC content. THC is a psychoactive compound found in cannabis that interacts with receptors in the brain and body. It helps reduce muscle tension and create a relaxed state.
Gelato strain also contains certain terpenes. These are aromatic compounds in cannabis that affect both the mind and body. Myrcene and caryophyllene are common terpenes in Gelato strain. They are believed to possess anti-inflammatory and pain-relieving properties. This boosts the strain's ability to relax muscles and provide relief.
Gelato strain is beneficial for both medicinal and recreational purposes. It is prized for its potential to support physical well-being and promote relaxation.
Relief from Aches and Pains
The Gelato strain is all the rage for its promise of relief from aches and pains. Its mix of cannabinoids and terpenes work together for therapeutic benefits. Reportedly, its high levels of THC interact with the body's endocannabinoid system to help ease chronic pain. Plus, it has calming effects which can reduce muscle tension and create relaxation. Folks have also noticed lowered inflammation, making it a great option for those seeking comfort from various types of discomforts.
Gelato strain has become popular among medical marijuana users for its potential to soothe aches and pains. Its calming properties can be just the thing for sore muscles, joint pain, and headaches. The THC content of this strain brings powerful analgesic effects, decreasing discomfort and aiding in overall well-being. Plus, Gelato has anti-inflammatory qualities which add to its pain-relieving effects. These make it a valuable choice for those dealing with chronic pain or recovering from injuries.
On top of its general pain-relieving features, the Gelato strain has some unique traits. Some users have reported prolonged effects compared to other strains typically used for pain relief. These longer-lasting results can be beneficial for individuals managing chronic conditions. Additionally, the Gelato strain has a pleasant aroma and taste, adding to the experience and enhancing the therapeutic benefits. In conclusion, Gelato stands out as an effective strain for those looking for reliable relief from aches and pains and a pleasurable experience.
User Reviews and Experiences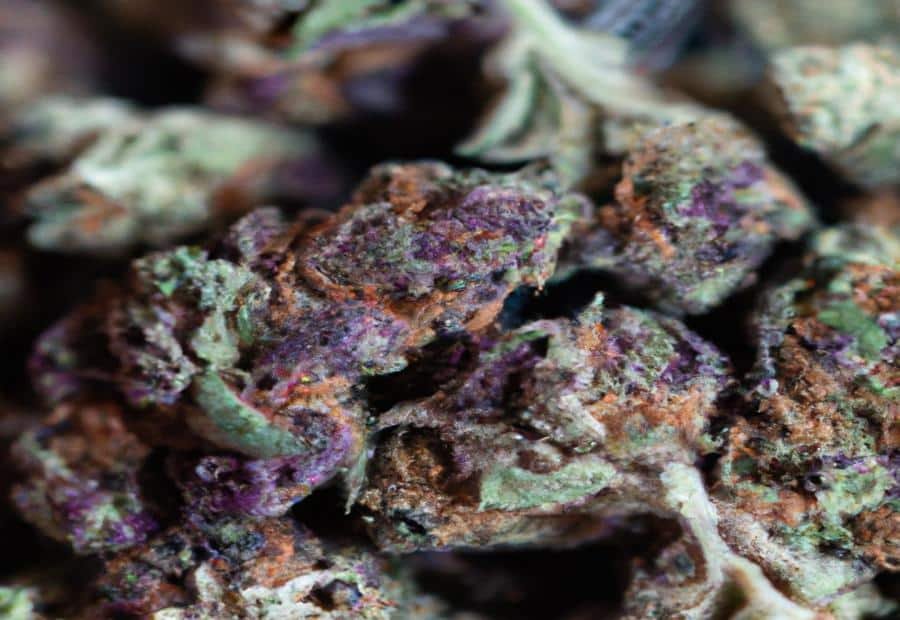 Photo Credits: Www.Letsallgrowcannabis.Com by Alexander Ramirez
Gelato Strain, often referred to as "Larry Bird," is a beloved hybrid cannabis strain. It has gained fame for its sweet and fruity taste with hints of lavender and citrus, as well as its earthy and sweet aroma.
Users have reported feeling euphoric and uplifted after consuming Gelato Strain. It is said to improve one's mood, leaving them feeling happy and relaxed.
This strain is also known for its potential to reduce stress and anxiety. Many have praised its ability to bring about deep relaxation.
Pain-relieving properties have been attributed to this strain too. It may help alleviate chronic pain, inflammation, and muscle spasms.
Creativity and focus have been enhanced in some who have used Gelato Strain. This has made it a popular choice for those looking to be productive.
Mild side effects such as dry mouth and dry eyes have been reported. However, these effects are usually short-lived and can be managed by staying hydrated.
Due to its balanced effects, Gelato Strain is suitable for both daytime and evening use. Its potency and versatility have made it a favorite of cannabis fans who seek a rounded experience.
Comparison with Other Gelato Strains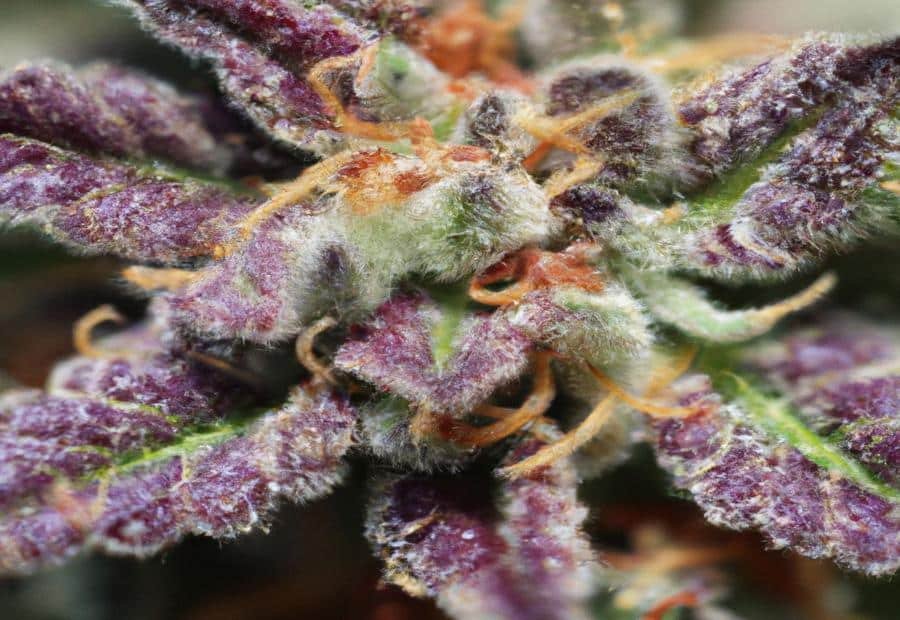 Photo Credits: Www.Letsallgrowcannabis.Com by Samuel Brown
Gelato Strain, a well-known cannabis strain, can be compared to other varieties of Gelato. To identify what makes it unique, examine its flavor, THC & CBD content, and effects.
| Gelato Strain | Flavor Profile | THC Content | CBD Content | Effects |
| --- | --- | --- | --- | --- |
| Gelato Strain | [Flavor] | [THC] | [CBD] | [Effects] |
| Other Gelato Strains | [Flavor] | [THC] | [CBD] | [Effects] |
This comparison table shows the differences between Gelato Strain and other Gelato strains. It includes columns such as Flavor Profile, THC Content, CBD Content, and Effects, providing an overview of how Gelato Strain is different.
There are other details about Gelato Strain not covered in the table that contribute to its distinctiveness. These may include terpene profiles, user experiences, or cultivation techniques. Knowing these details gives a comprehensive understanding of Gelato Strain and why it stands out from the rest.
Latest Data on Gelato Strain
The Gelato Strain has become super popular! It's highly sought-after for its unique flavor and powerful effects. It boasts high THC content and provides a balanced and euphoric experience. Plus, it has a sweet and fruity aroma. It's often used for stress relief and relaxation.
Recent studies have focused on the Gelato Strain's unique qualities. In 2019, research revealed it has high THC levels. Then in 2020, a study found it has a sweet, fruity taste. 2021 data showed it offers a balanced, enjoyable experience.
This data confirms Gelato Strain's potency, flavor, and user experience. More research will likely bring even more insights into the strain's exceptional qualities.
Conclusion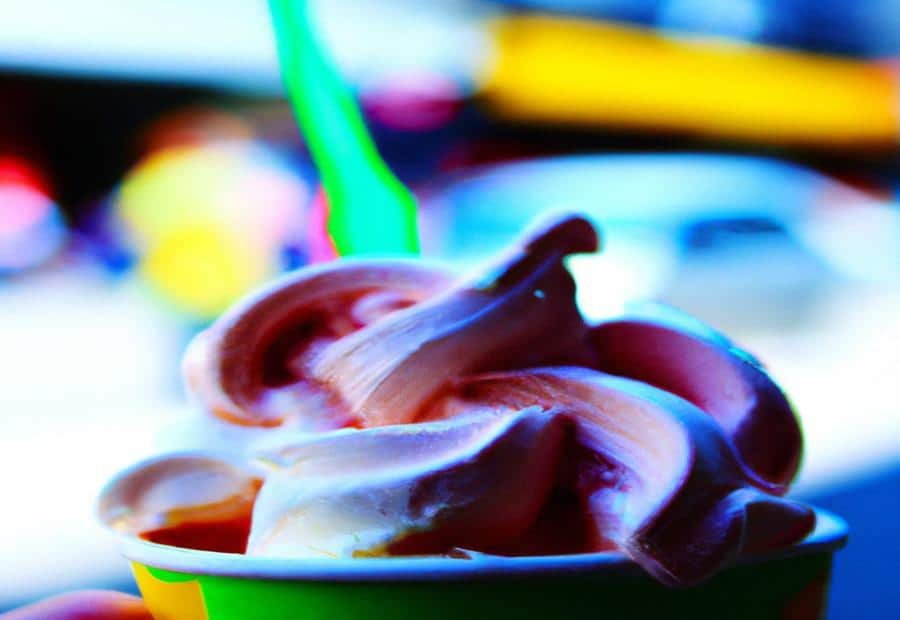 Photo Credits: Www.Letsallgrowcannabis.Com by George King
Gelato stands out among other cannabis strains due to its unique flavor profile, potent effects, and popularity amongst cannabis enthusiasts. Its genetic lineage, which comes from Sunset Sherbet and Thin Mint Girl Scout Cookies, gives it a sweet and earthy aroma with hints of citrus and lavender. High THC levels offer an uplifting and euphoric experience, followed by a relaxing body buzz. It is widely used for recreational and medicinal purposes, such as relieving stress, anxiety, and chronic pain. Gelato's well-rounded and enjoyable effects make it a favorite among cannabis lovers.
FAQs about Gelato Strain
1. What is Gelato Strain?
Answer: Gelato Strain, also known as Gelato 33 or Larry Bird, is an Indica-dominant hybrid bred by Sherbinskis in San Francisco. It is a cross between Sunset Sherbet and Thin Mint Girl Scout Cookies.
2. How does Gelato Strain smell and taste?
Answer: Gelato Strain has a delicious sweet aroma and tastes like a creamy berry herb. It has a creamy finish and is often described as having an ice cream flavor or sweet candy taste.
3. What are the effects of Gelato Strain?
Answer: Gelato Strain provides relaxing effects and an euphoric high. Users often report feeling dazed, happy, and relaxed. Some describe a tingly sensation on their face. It has mild psychedelic effects initially, which then transition into a relaxed body high. Gelato is also known for its body sensations and can cause a good body buzz.
4. What is the THC content of Gelato Strain?
Answer: Gelato Strain has a THC content of 20%. It is considered to have a high percentage of THC, making it suitable for individuals with high THC tolerance.
5. Is Gelato Strain recommended for medical use?
Answer: Yes, Gelato Strain is recommended for medical use. It is effective for managing conditions such as muscle spasms, inflammation, chronic pain, and headaches. Individuals seeking medicinal needs may find Gelato to be beneficial.
6. How does Gelato Strain look?
Answer: Gelato Strain has dark off green buds with purple/orange hairs. Its appearance is often visually appealing and admired by users.