Are you curious about the Cereal Milk marijuana strain and looking for a comprehensive review? You're in luck because Cereal Milk is an evenly balanced hybrid strain born from a powerful mix of Y Life (Cookies x Cherry Pie) and Snowman.
This article provides you with an insightful peek into everything you need to know about this potent product, including its genetics, effects on users, reviews and more. Let's dive right in and explore what makes Cereal Milk such an intriguing choice.
Key Takeaways
Cereal Milk is an evenly balanced hybrid strain with a 50% indica and 50% sativa composition.
It boasts a unique genetic profile, resulting in dense buds with vibrant green and purple hues.
The strain offers a smooth taste of sweet milk and creamy undertones, providing an enjoyable sensory experience.
With a THC content ranging from 18% to 23%, Cereal Milk delivers potent effects that promote relaxation and creativity.
Cereal Milk Strain Overview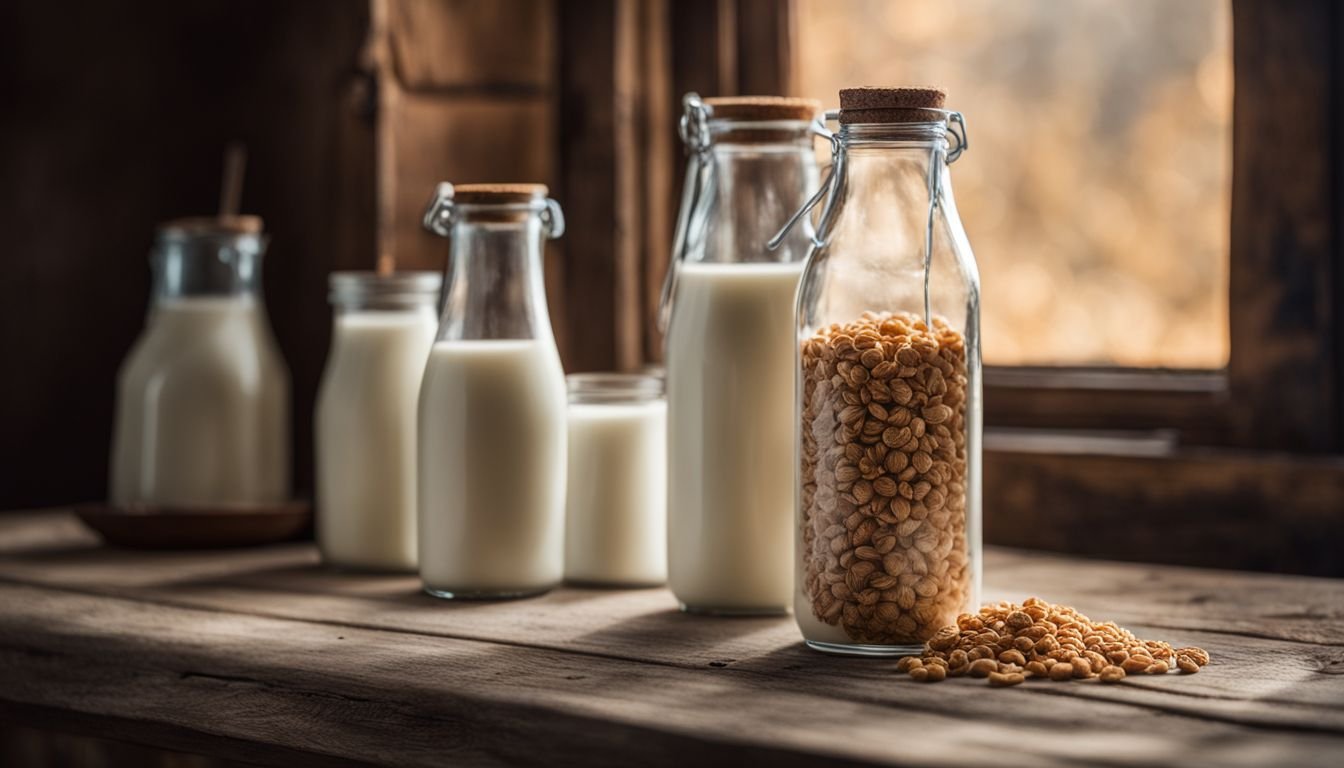 Cereal Milk is an evenly balanced hybrid strain, with 50% indica and 50% sativa, known for its smooth smoke and punchy effects.
Genetics and appearance
The Cereal Milk strain boasts a unique genetic profile that gives it its distinct appearance. It's a hybrid, with roots in Y Life (a blend of Cookies and Cherry Pie genetics) and Snowman strain – a sativa-dominant variety.
This intricate mix creates an equal balance of indica and sativa properties, typical of hybrid strains. You'll notice dense buds displaying vibrant mixes of green and purple hues, indicative of its Sherbet OG lineage.
The buds glisten under light due to the abundant frosty trichomes coating their surface – a sight enjoyed by cannabis connoisseurs worldwide!
Smell and taste
Immersing yourself in the Cereal Milk strain offers an exceptional sensory experience. The sweet cereal milk fragrance fills the air, captivating all who come near it. A unique blend of terpenes gives this strain its signature aroma, a combination that emanates a creamy and herbal scent.
There's a fragrant hint to this particular variety of cannabis thanks to myrcene, a key component in the terpene profile.
Upon inhaling the smoke from the Cereal Milk strain, you're greeted with a smooth taste that is both rich and delightful. The flavor makes your palette tingle with sweet milk and creamy undertones reminiscent of luscious cereal milk.
With every puff comes thick, creamy smoke adding another layer to your tasting experience —a testament to how flavorfully robust this strain can be!
THC content
The potency of the Cereal Milk strain lies within its THC content, typically landing in the range of 18% to 23%. This concentration reveals a noteworthy balance between strength and manageability for cannabis users.
Experienced consumers may appreciate the consistent effects brought by these moderate to high THC levels. However, first-time users are advised to start with small doses due to this potency level.
While some strains might have a lower or higher concentration, Cereal Milk strain holds firmly at an impressive potency level reaching up to 25%, making it stand out among other marijuana strains for its reliable and potent profile.
Effects
The effects of the Cereal Milk strain are highly sought after by cannabis enthusiasts. With a THC content of approximately 23%, this strain delivers a powerful and balanced experience.
When you consume Cereal Milk, be prepared for its mellow tones and energizing effects that promote creativity and focus. The physical effects are calming and soothing without sedation, making it ideal for those who want a strong high without feeling completely couch-locked.
However, keep in mind that dry mouth and eyes are common side effects when enjoying this potent strain. Overall, the Cereal Milk strain offers an enjoyable journey that relaxes your body while stimulating your mind with its unique blend of relaxing and uplifting effects.
Another variation:
Experience the incredible effects of the Cereal Milk strain, which boasts a high THC content of around 25%. This strong strain provides users with a balanced experience like no other.
Cereal Milk Strain Reviews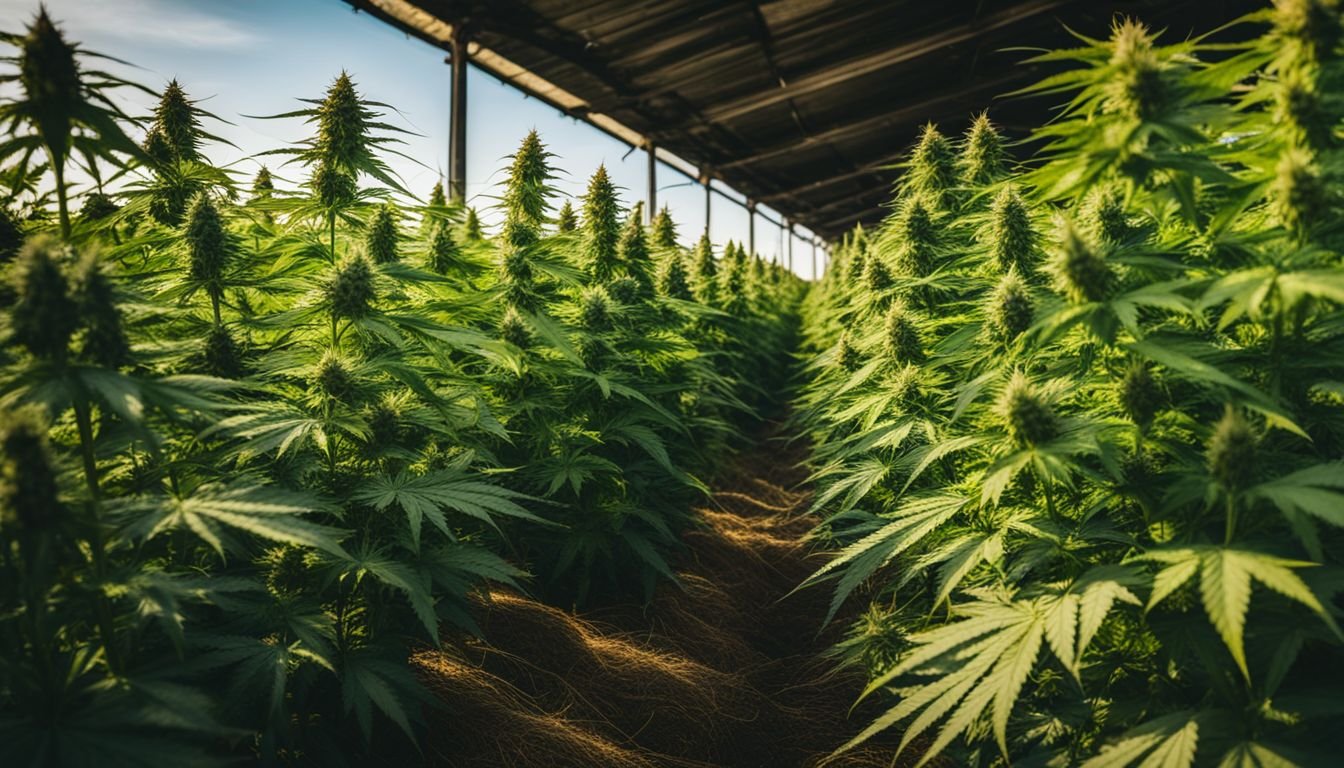 Discover the positive and negative experiences, medical benefits, and growing information of the Cereal Milk strain.
Positive and negative experiences
The Cereal Milk strain has been known to provide both positive and negative experiences for cannabis users. Here are some of the experiences reported by those who have tried this strain:
Feelings of calm and relaxation
A boost in creativity
A sweet aroma reminiscent of ice cream
A milky, berry taste
Potent effects that can be flavorful
Some users have reported a nostalgic experience, reminiscent of childhood breakfasts
Medical benefits
The Cereal Milk strain offers potential medical benefits. It provides a balanced high that can both energize and relax you. This hybrid strain is known for its therapeutic properties and has been reported to alleviate stress, reduce anxiety, improve mood, and aid in sleep. With its medicinal advantages, the Cereal Milk strain may offer potential psychiatric benefits as well. Its terpene profile contributes to its therapeutic effects, making it a popular choice for those seeking relaxation and relief.
Growing information
To successfully grow the Cereal Milk strain, here are some important factors to consider:
Potency: The Cereal Milk strain has a moderate potency level with 23% THC content.
Indoor cultivation: This strain can be grown indoors, making it suitable for those who prefer to cultivate their cannabis plants in controlled environments.
Outdoor cultivation: If you have the space and resources, you can also choose to grow the Cereal Milk strain outdoors. It is adaptable to outdoor settings as well.
Climate requirements: The Cereal Milk strain thrives in warm and dry climates. Ensure that your growing environment provides these conditions for optimal plant growth.
Bud appearance: When fully grown, the buds of the Cereal Milk strain take on a distinctive heart shape. They are olive green with a pale yellow shade, making them visually appealing.
Yield potential: Indoors, you can expect a yield of approximately 0.5-1 oz./ft2 while outdoors, the yield increases to about 1-2 oz./ft2.
Flowering period: The Cereal Milk strain has a flowering period of around 8 to 10 weeks before it is ready for harvest.
Comparison of Cereal Milk Strain with Other Strains
Cereal Milk strain stands out due to its balanced hybrid nature, but let's now compare it with another popular strain called White Truffle.
White Truffle strain review
The White Truffle strain is highly sought after for its trichome-covered appearance and impressive flavor profile. Considered an elitist strain, this Indica-dominant hybrid delivers a deeply sedating effect that makes it perfect for nighttime use.
It's no wonder the White Truffle strain is a favorite among Colorado tokers, thanks to its attractive trichomes and exceptional taste. So if you're looking for a cannabis experience that combines visual appeal with a delightful flavor, the White Truffle strain might just be what you're searching for.
Comparison and Pricing
Compare prices for the Cereal Milk strain at different dispensaries and discover similar strains that may suit your preferences.
Compare prices at different dispensaries
Cereal Milk strain price can vary widely from one dispensary to another. It is crucial for you to do your research and find the best deal for your needs. The table below provides a quick comparison of Cereal Milk strain prices at different dispensaries.
| Dispensary | Price per Eighth | Price per Ounce |
| --- | --- | --- |
| Delivery Dispensary | $100 | $320 |
| Dispensary A | $xx | $xx |
| Dispensary B | $xx | $xx |
Please note that prices may change, so it's best to check the dispensary's website for the most current pricing information.
Similar strains
If you enjoy the Cereal Milk strain, you may also want to try these similar strains:
Sherbet OG: Like Cereal Milk, this hybrid strain offers a combination of calming and relaxing effects. It is known for its sweet and fruity flavor.
Y Life: This strain is one of the parents of Cereal Milk and contributes to its unique genetics. It provides a relaxing and euphoric experience.
Snowman: Another parent strain of Cereal Milk, Snowman adds to its potency with high THC content. It delivers a strong cerebral high and may boost creativity.
Conclusion
Cereal Milk Strain packs a flavorful punch with its complex terpene profile and smooth smoke. This evenly balanced hybrid offers the perfect blend of relaxation and creativity, making it a versatile strain for any occasion.
With its sweet aroma and potent effects, Cereal Milk is sure to impress both seasoned cannabis enthusiasts and newcomers alike.
FAQs
1. What is the Cereal Milk strain?
The Cereal Milk strain is a hybrid cannabis strain known for its unique flavor and aroma, reminiscent of sweet milk leftover after eating cereal.
2. How does the Cereal Milk strain make you feel?
The effects of the Cereal Milk strain can vary, but it is generally known to induce feelings of relaxation, happiness, and creativity.
3. What are the potential medical benefits of using the Cereal Milk strain?
Some potential medical benefits associated with using the Cereal Milk strain include stress relief, pain management, and improved mood.
4. Are there any negative side effects from using the Cereal Milk strain?
While each individual may react differently, common side effects of using the Cereal Milk strain may include dry mouth, dry eyes, and dizziness.