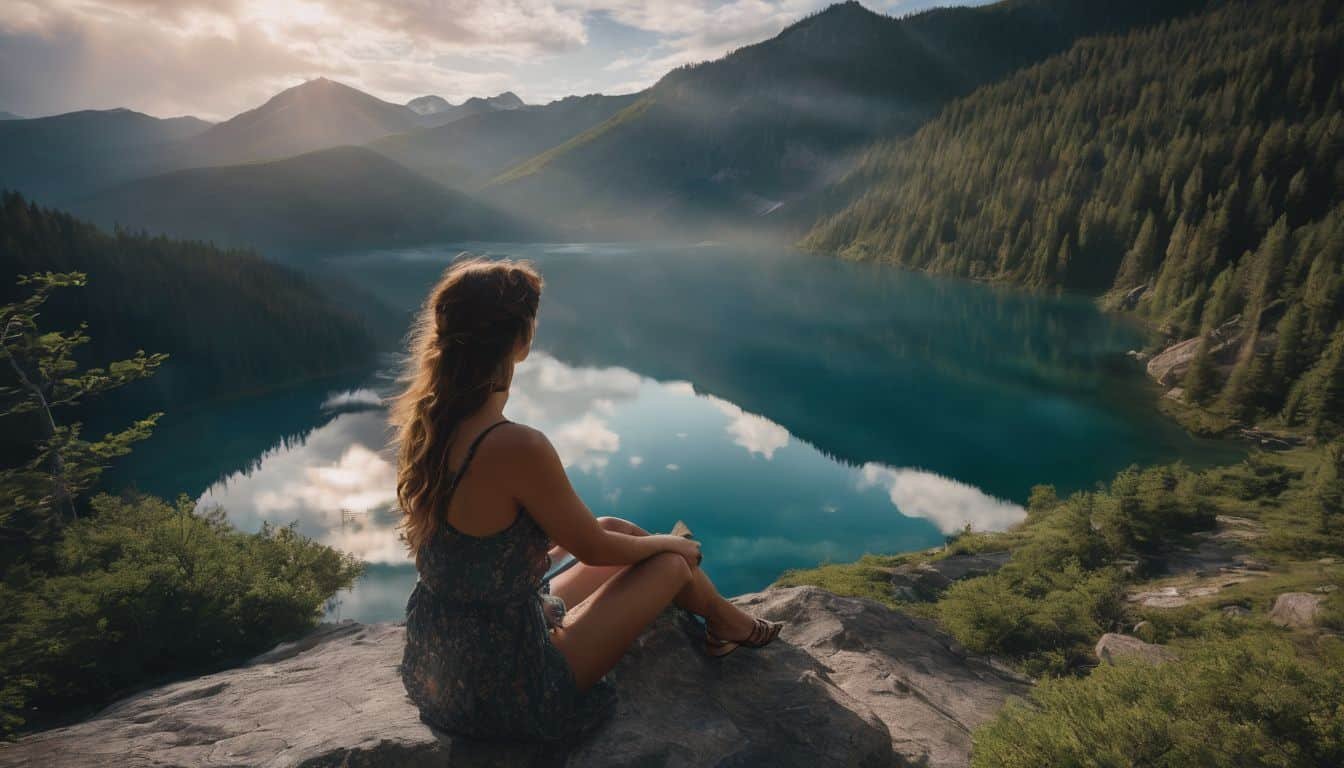 Are you curious about marijuana strains but find it all a bit overwhelming? Did you know that the Ghost OG strain is a favorite of cannabis enthusiasts because of its balanced effects? This blog post will guide you through everything there is to know about this popular hybrid, from its origin and flavor profile, right down to its medical benefits.
Stick around – there's more than meets the 'high' here!
Key Takeaways
Ghost OG is a popular hybrid marijuana strain with balanced effects that are loved by cannabis enthusiasts.
This strain has indica – dominant genetics and colorful buds laden with trichomes, giving it an appealing visual appearance.
Ghost OG has a unique aroma profile, combining earthy Kush and citrus undertones, which is also reflected in its flavor when combusted.
With THC levels ranging between 18 – 24%, Ghost OG delivers potent effects that can provide relaxation, euphoria, pain relief, and help with anxiety and insomnia.
Ghost OG Strain Overview
Ghost OG, also known as Ghost OG Kush, is a hybrid marijuana strain and a cut of the popular OG Kush.
History & Genetics
Ghost OG traces its roots from a cutting of Josh's original OG Kush, making it a true legend in the cannabis world. This strain boasts indica-dominant hybrid genetics, blending compelling cerebral and body effects for users.
Speculations circulate that Ghost OG has Afghani and OG Kush in its lineage, adding to its mythical status. Colorful buds laden with trichomes characterize this strain visually. These features not only create an appealing aesthetic but also signify robust THC levels ranging between 18-24%.
The intriguing blend of history and genetic makeup makes Ghost OG an exciting choice for both seasoned and novice cannabis enthusiasts alike.
Appearance, Aroma & Flavor
Ghost OG strain captivates the senses at first sight with its colorful and appealing exterior. Layers of green are shot through with vibrant hues, often appearing rainbow-like under certain light conditions.
The scent wafts up strong and pleasant; a mixture of earthy Kush and citrus undertones that draw you in for more. A closer sniff reveals an aromatic touch of lemon amid the potent fragrance.
Once combusted, Ghost OG assaults the taste buds with familiar flavors from its aroma profile – imagine tasting bright lime blended harmoniously with rich Kush notes on your palate.
With each puff, this strain delivers an invigorating sensory experience that keeps cannabis enthusiasts coming back for more.
THC Content
Ghost OG strain packs a powerful punch with an average THC content of 21%. This significant THC concentration contributes to the notable effects users feel when using this particular cannabis strain.
The potency of Ghost OG can even reach up to 24%, marking it high on the chart among marijuana strains with robust THC levels. However, despite its strong cannabinoid profile and elevated THC strength, Ghost OG shows virtually no CBD presence, focusing its genetic construction purely on delivering impactful, mind-altering experiences.
Effects and Benefits of Ghost OG Strain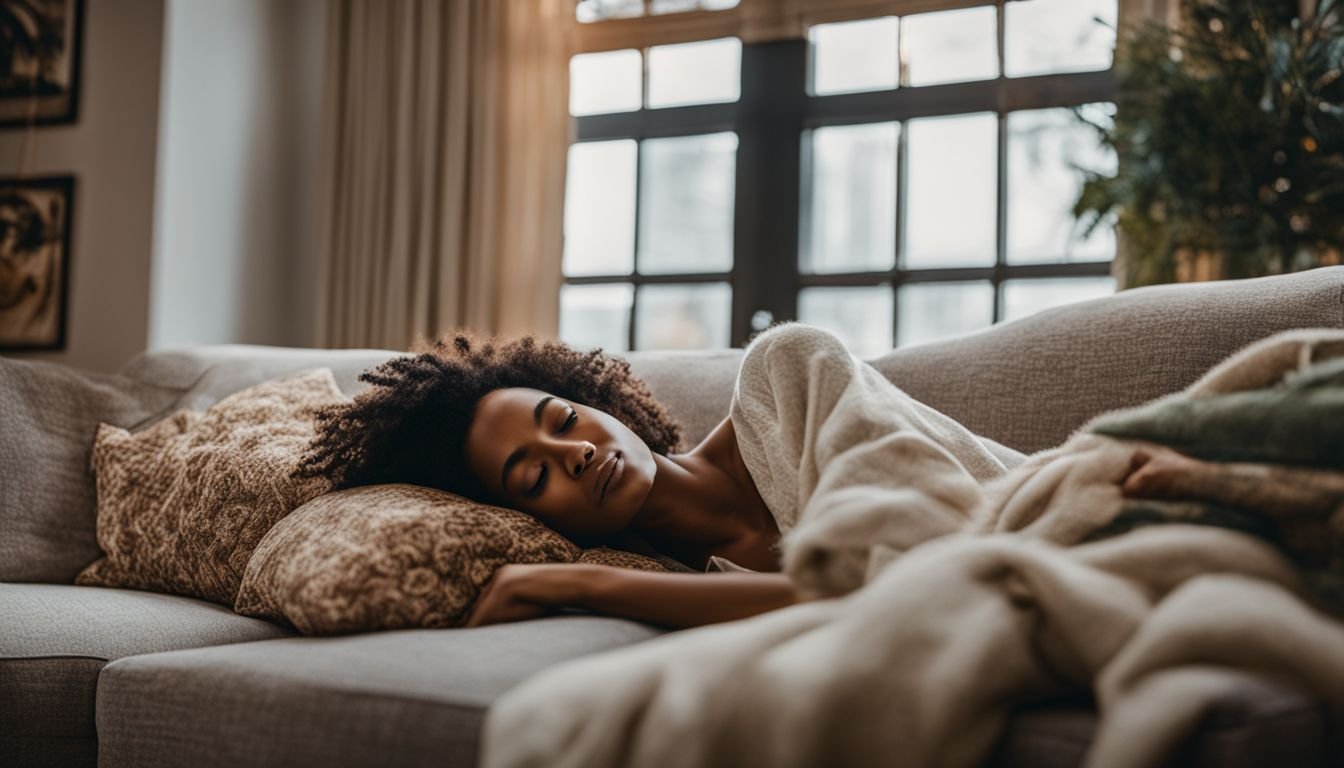 Ghost OG Strain delivers a balanced high with feelings of relaxation and euphoria, making it great for stress relief. It may also help with pain management and insomnia, but be aware of potential dry mouth and dizziness as side effects.
Feelings
Ghost OG strain is known to provide a range of positive feelings and benefits. This hybrid strain offers a perfect balance between cerebral and body effects, making it ideal for both relaxation and mood enhancement.
Many users report feeling an increase in happiness and creative inspiration when consuming Ghost OG. Additionally, this strain has the potential to stimulate appetite and relieve anxiety, stress, and even mild insomnia with its calming properties.
Whether you're seeking stress reduction or a good night's sleep, Ghost OG can help you achieve these desired feelings in a smooth and enjoyable way.
Potential Negatives
Using Ghost OG strain may have a few potential negative effects to keep in mind. One possible downside is experiencing dry mouth, also known as cottonmouth. This can leave you feeling thirsty and uncomfortable, with a lack of saliva that can affect your enjoyment while using this strain.
Another potential negative effect is dry eyes, which might cause irritation and redness. It's important to stay hydrated and have eye drops handy if you plan on trying out Ghost OG.
Overall, it's worth considering these potential negatives alongside the positive effects when deciding if this strain is right for you.
Medical Benefits
Ghost OG offers a range of medical benefits that make it a popular choice for many users. It can provide effective pain relief for those dealing with chronic pain, arthritis, and muscle aches. This strain is also known to reduce anxiety and stress levels, helping individuals find relaxation and calmness. Additionally, Ghost OG can aid in mild insomnia treatment, promoting improved sleep quality. With its natural pain management properties, Ghost OG is a go-to option for those seeking relief from various ailments.
Similar Strains to Ghost OG
If you're interested in trying other strains that offer similar effects to Ghost OG, or if you want to find strains available near Miami, FL, keep reading!
Strains with similar effects
If you enjoy the effects of Ghost OG, there are several strains with similar effects that you may want to try. These strains include:
OG Kush: This is the parent strain of Ghost OG and shares many of its qualities. It is a hybrid strain known for its potent effects and unique flavors.
White Fire Alien OG: This hybrid strain is a cross between Ghost OG and White Fire OG. It combines the relaxing effects of Ghost OG with the uplifting qualities of White Fire OG.
Headband: Known for its powerful head high, Headband is a strain that can provide relief from pain, headaches, and tension. It is also an indica-dominant hybrid like Ghost OG.
Blue Dream: This sativa-dominant hybrid offers a balanced high that can help alleviate pain while also providing an energizing effect.
Tahoe OG: Another strain closely related to Ghost OG, Tahoe OG offers strong indica effects that are great for relaxation and pain relief.
Strains available near Miami, FL
You can find a variety of strains similar to Ghost OG available near Miami, FL. These strains offer a range of effects and benefits that cannabis enthusiasts might be interested in exploring. Some of the popular options include:
OG Kush: This iconic strain is the parent plant to Ghost OG and offers similar characteristics such as a relaxing body high and euphoric effects.
Hybrid marijuana strains: If you're looking for a balanced experience, hybrid strains like Girl Scout Cookies or Blue Dream blend the best qualities of both indica and sativa genetics.
Indica dominant strains: For those seeking deep relaxation and stress relief, indica dominant strains like Northern Lights or Purple Punch may be worth considering.
Sativa strains: If you prefer an energetic and uplifting experience, sativa strains like Green Crack or Jack Herer are known for their creativity-enhancing effects.
Review of a Similar Strain: Skywalker
Skywalker is a hybrid strain that combines the genetics of Skywalker Kush and OG Kush. Users often describe the high from Skywalker OG as heavy and stoney, which can leave them feeling couch-locked, relaxed, and lethargic.
This strain is known for its high THC levels, making it a potent choice for experienced users. With an indica dominance of 85/15 and THC percentages ranging from 19 to 26, Skywalker OG packs quite a punch.
Its aroma and flavor are often compared to Ghost OG, making it an intriguing option for those who enjoy similar scents and tastes. If you're looking for a strain that will provide deep relaxation and an intense high, give Skywalker a try!
User Reviews and Popular Opinion
Users of the Ghost OG strain rave about its potent effects and high potency, making it a favorite among experienced cannabis enthusiasts.
Ghost OG strain reviews
Users rave about the Ghost OG strain for its potent effects and balanced cerebral and body effects. They appreciate the strong medicated feeling it provides. The average THC content of 19-23% is also highly regarded. It has gained popularity among users for its balanced cerebral and body effects.
Strain spotlight
Ghost OG is a strain that deserves the spotlight. With its indica-dominant genetics and THC levels ranging from 18-24%, this potent strain is believed to be a cut of the legendary OG Kush.
When you take a closer look at Ghost OG, you'll notice its beautiful appearance characterized by dense, frosty buds. The aroma and flavor are equally impressive, with hints of citrus, pine, and earthiness.
But what really sets Ghost OG apart is its effects. This hybrid strain provides a sedating body high that can help with pain relief and tension alleviation. Users often report feeling euphoric and experiencing a strong body lock after consuming Ghost OG.
If you're in need of some relaxation or looking for relief from physical discomfort, this strain definitely deserves your attention.
In addition to its powerful effects, Ghost OG has gained popularity among cannabis enthusiasts for its medical benefits as well. Many users have reported finding relief from chronic pain when using this strain.
Conclusion
In conclusion, Ghost OG is a highly sought-after hybrid marijuana strain that offers a perfect balance of cerebral and body effects. With its indica-dominant genetics and cone-shaped buds filled with flavor, this strain is loved by many cannabis enthusiasts.
Whether you're looking for relaxation or relief from certain medical conditions, Ghost OG delivers with its potency and easygoing nature. Don't miss out on trying this classic strain in the OG family!
FAQs
1. What is the THC content of Ghost Og strain?
The THC content of Ghost Og strain can vary, but it typically ranges from 20% to 24%.
2. What are the effects of smoking Ghost Og strain?
Smoking Ghost Og strain can produce a calming and relaxing effect, with potential euphoria and increased creativity.
3. Are there any medical benefits associated with Ghost Og strain?
Yes, Ghost Og strain is known for its potential medical benefits which may include relief from stress, anxiety, pain, and insomnia.
4. How does the flavor profile of Ghost Og strain compare?
Ghost Og strain has a unique flavor profile that combines earthy and piney notes with hints of citrus and sweetness