The Harlequin Strain, renowned for its unique properties, has captivated the attention of both medical and recreational cannabis users alike.
Get ready to uncover the fascinating characteristics of this remarkable cannabis strain that has garnered a reputation for its distinct blend of therapeutic properties and enjoyable effects.
Background of the Harlequin Strain
The Harlequin Strain is a one-of-a-kind cannabis with special features. It came from crossbreeding of different cannabis plants to make it extra special. It's known for its impressive CBD content and low THC levels, making it attractive for medical use. This strain is increasingly popular because of its balanced effects and potential therapeutic benefits.
Harlequin Strain came from cultivating and breeding to get high CBD levels and minimal intoxication. Breeders used meticulous selection and genetic manipulation to make this special strain. Its fame grew quickly as its unique properties were noticed by medical professionals and recreational users.
This strain has a range of aroma, taste, and effects. Its smell is earthy with sweet mango or citrus. The flavor has fruity notes with woody and herbal elements. Its effects are gentle relaxation with mental clarity and focus.
It's also renowned for its medicinal properties. People use it for chronic pain, inflammation, anxiety, and stress. It has high CBD content with no typical psychoactive effects. Some studies suggest it has antipsychotic properties to help manage mental health disorders.
Harlequin Strain has received awards and recognition in the cannabis community. It's a favorite among consumers and industry experts. Its high CBD levels, low THC content, and exceptional flavor profile have made it outstanding.
Growing and Cultivating Harlequin Strain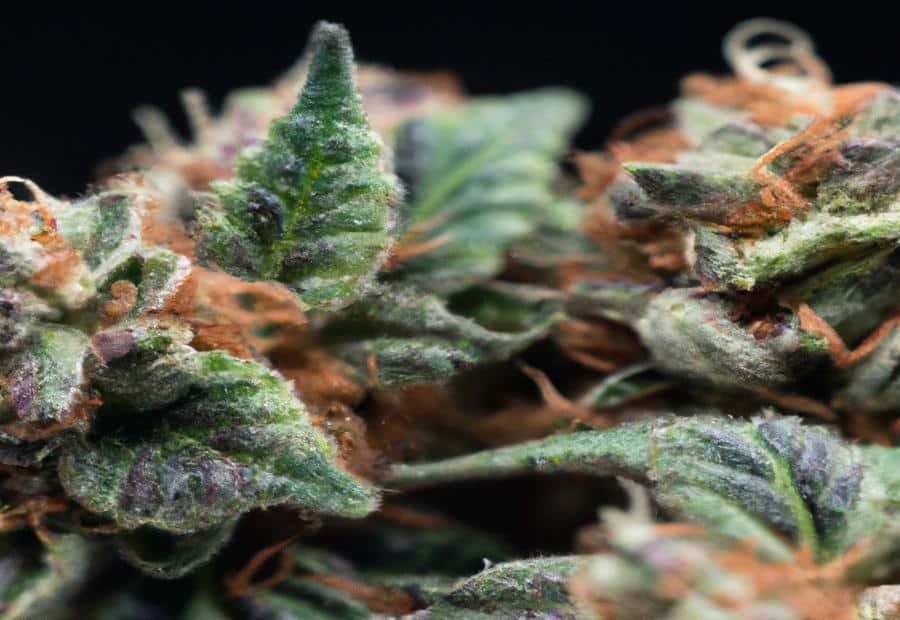 Harlequin Strain is a cannabis strain that needs special care and attention to grow successfully. It is famous for its unique traits, making it a favorite among growers.
Soil and Environment: Harlequin Strain prefers well-draining soil with a neutral pH level. A warm and sunny climate is ideal, but it can also endure cooler temperatures. Good airflow and ventilation helps to stop mold or mildew.
Watering and Nutrients: Water Harlequin Strain regularly, but avoid overwatering to stop waterlogging and root rot. A balanced nutrient plan is important for the best growth. Natural fertilizers and supplements can boost plant health and make it more resistant to pests and illnesses.
Pruning and Training: Pruning and training are key to achieving higher yields and a bushier growth. Trimming away lower leaves and focusing on the main colas helps direct energy to the top of the plant, creating better buds. Low-stress training and screen of green (SCROG) can increase yields even more.
Harlequin Strain is popular for its high CBD content and balanced THC levels, giving a distinct therapeutic experience. Its medicinal properties make it a great choice for pain, inflammation, anxiety, and stress. With its special features and proper cultivation, Harlequin Strain has become known in the cannabis world.
Aroma, Taste, and Effects of Harlequin Strain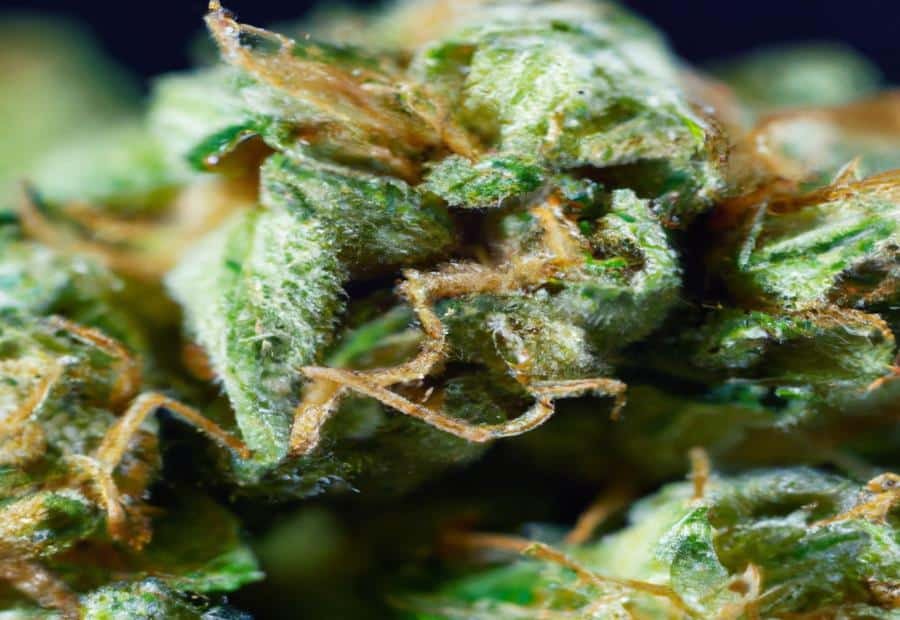 The Harlequin Strain has a remarkable aroma. A delightful blend of sweet, earthy, and musky scents creates a pleasant experience. The taste is equally as impressive, combining sweet and earthy notes with hints of mango and citrus. It makes for a refreshing and enjoyable taste.
Harlequin is renowned for its high CBD content. This counteracts the psychoactive effects of THC, leading to a gentle, non-intoxicating high. It promotes relaxation and mental clarity and has potential therapeutic benefits such as reducing pain, inflammation, and anxiety.
The high CBD content, combined with its balanced ratios of THC, make it stand out among other strains. Users can enjoy the potential therapeutic benefits of cannabis without the intense psychoactive effects. The interplay of its aroma, taste, and effects creates a holistic experience that can be enjoyed both recreationally and medicinally. The Harlequin Strain offers an amazing combination of sensory pleasures and potential health benefits.
Medical Benefits and Uses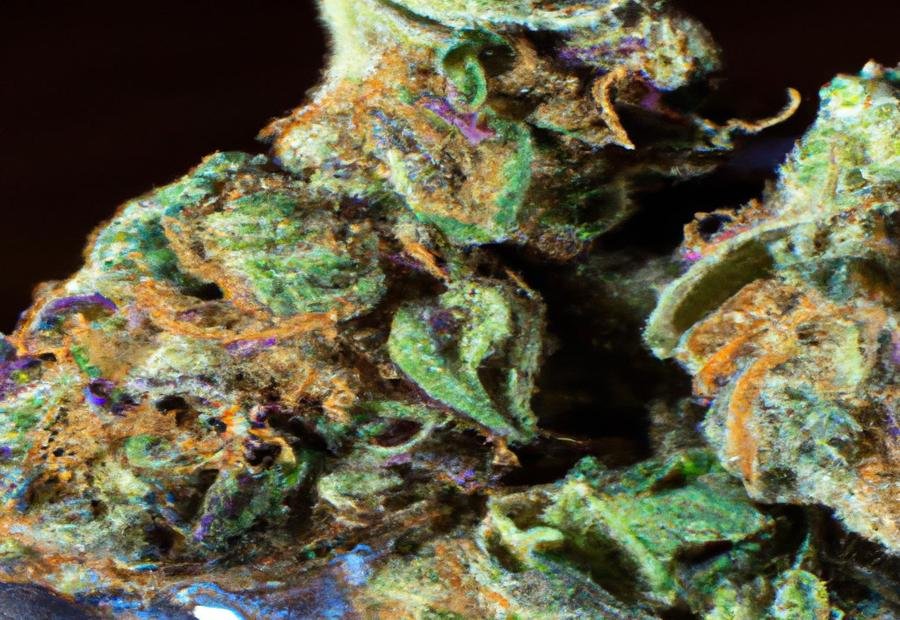 Research has uncovered several medical benefits of the 'Harlequin Strain'. It is highly prized by medical cannabis users, due to its potential therapeutic effects.
To begin with, this strain is known for providing relief from chronic pain. Its high CBD content and moderate THC level help ease pain without any strong psychoactive effects. People with illnesses such as arthritis, migraines, and fibromyalgia have reported a reduction in their discomfort and inflammation after using this strain.
Also, it appears that the 'Harlequin Strain' can assist in managing mental health issues. Its CBD to THC ratio creates a calming, mood-lifting effect. It has been found to be helpful for people with anxiety, depression, and stress. And, since it doesn't cause the adverse reactions of traditional medicines, it is a preferred choice.
Furthermore, this strain is recognized for its anti-inflammatory properties. Cannabinoids present in it have anti-inflammatory effects, which can be beneficial for individuals with inflammatory conditions such as arthritis and inflammatory bowel disease. It has been shown to reduce inflammation and mitigate its symptoms.
Apart from its medical advantages, the 'Harlequin Strain' has minimal side effects. This allows users to remain functional and carry out daily tasks without being impaired.
In sum, this strain can provide a range of medical benefits, such as pain relief, mental health support, and anti-inflammatory properties. It is also known for its low side effect profile, making it an attractive option for people searching for natural remedies.
Awards and Recognition
Harlequin has won multiple Cannabis Cup awards for its CBD content and performance! Its features and effects set it apart in the cannabis industry.
It has a balanced CBD and THC level, making it a great option for both medical and recreational users. Its DNA is a blend of sativa, indica and ruderalis strains, giving it a unique mix. It has therapeutic properties, which can help with chronic pain, inflammation, anxiety and epilepsy.
It has a sweet, earthy and fruity aroma and flavor. It is also easy to cultivate, making it great for experienced and beginner growers. Plus, its buds and hues are visually appealing.
This strain has received a lot of appreciation from patients, doctors and researchers due to its potential to bring relief. It has earned its respected spot in the cannabis industry!
Descendants of Harlequin Strain
The Harlequin Strain is a renowned cannabis strain with unique properties and effects. Its offspring, the descendants of the Harlequin Strain, have inherited these characteristics. These descendants have been bred and cultivated to keep the distinctive traits of the Harlequin Strain, while including new flavors, aromas, and potency levels.
To give a detailed overview of the Harlequin Strain's offspring, a table can be created. This table would include details such as: the name of the descendant strain, its genetic lineage, THC and CBD levels, and notable characteristics. By organizing the information in this way, it's easy to compare and contrast the different descendants.
It's important to emphasize some unique aspects of the Harlequin Strain's descendants. These strains often have a wide range of flavors, like citrus, pine, and earthy undertones. They also have a balanced CBD-to-THC ratio, which is great for medical cannabis users who want therapeutic benefits without strong psychoactive effects. The offspring strains have been selected to ensure consistent quality and potency, making them a reliable choice for both recreational and medicinal users.
Conclusion
Harlequin – a highly sought-after cannabis strain. Rich in CBD, it's ideal for those seeking therapeutic effects without the psychoactive 'high'. It's renowned for providing relief from pain, anxiety, inflammation, and more. Its balanced THC-to-CBD ratio ensures a clear-headed experience with medicinal benefits.
This strain has a unique flavor profile, combining earthy, spicy, and sweet notes. It's also famous for its vibrant buds covered in trichomes. Through careful cultivation, breeders have created a consistent, reliable strain.
Harlequin is versatile. It can be smoked, vaped, or used to create edibles, oils, and topicals. It may also be suitable for those new to cannabis or sensitive to THC.
To sum up, Harlequin is a great option for those seeking medicinal benefits without intense psychoactive effects. Its high CBD content, flavor, and consumption methods make it popular. Whether used for pain, anxiety, or other health issues, Harlequin combines medicinal efficacy with an enjoyable experience.
FAQs about Harlequin Strain
What is the Harlequin strain?
The Harlequin strain is a clone-only strain with a mostly sativa genetic makeup. It is bred to produce hashish and has a sweet and syrupy smell and taste.
What is the THC and CBD content of the Harlequin strain?
The Harlequin strain has approximately 2% THC and 4% CBD in its leaves when tested five weeks after starting from a clone. Its cannabinoid profile includes 10% THC and 9% CBD.
How long does it take for the Harlequin strain to flower indoors?
The Harlequin strain takes about 60 to 70 days to flower indoors, and it sets flowers quickly compared to other strains.
What is the genetic lineage of the Harlequin strain?
The Harlequin strain has genetics from Columbian Gold, Thai, Swiss, and Nepalese strains. It is a clone-only strain that is mostly sativa, with a genetic makeup of 75% sativa and 25% indica.
Is discrete shipping available for the Harlequin strain?
Yes, discrete shipping is available for the Harlequin strain. The shipping is next working day.
Where can I purchase the Harlequin strain?
The Harlequin strain is available as a clone at dispensaries in the Bay Area. It is also available for purchase from certain online seed banks and cannabis shops.