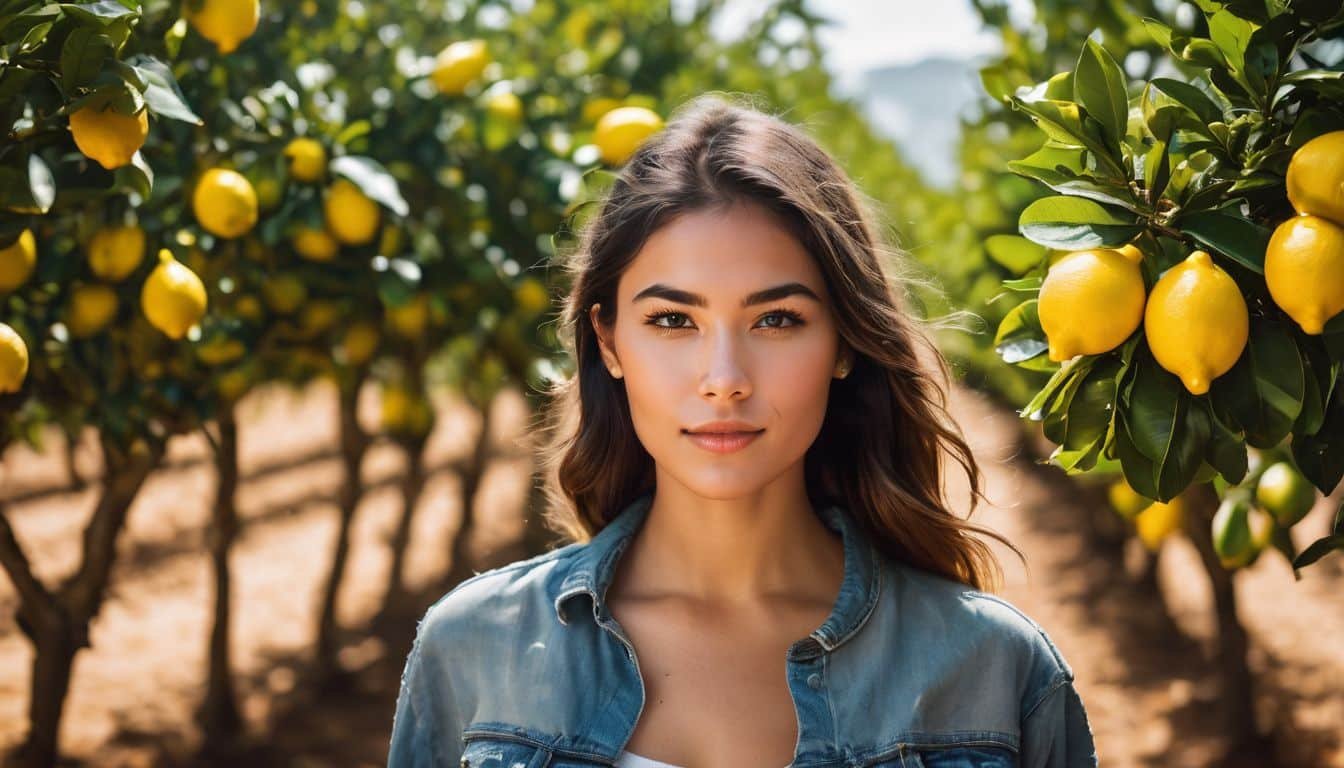 Looking for a cannabis strain that's both uplifting and energizing? Look no further than Lemon Haze, a sativa-dominant hybrid known for its strong aroma reminiscent of fresh peeled lemon slices.
This blog post explores everything there is to know about Lemon Haze – from its genetics and THC content to its effects and tips for cultivation. Ready to delve into the sunny world of this citrusy strain? Read on!
Key Takeaways
Lemon Haze is a sativa – dominant hybrid strain with genetics from Lemon Skunk and Super Silver Haze.
It has a strong aroma of fresh peeled lemon slices and a vibrant green appearance with streaks of orange and yellow.
Lemon Haze contains a high THC content, averaging around 22%, making it popular for its energizing and cerebral effects.
This strain offers medicinal benefits such as reducing anxiety, combating fatigue, promoting relaxation, and providing pain relief.
Lemon Haze Strain Information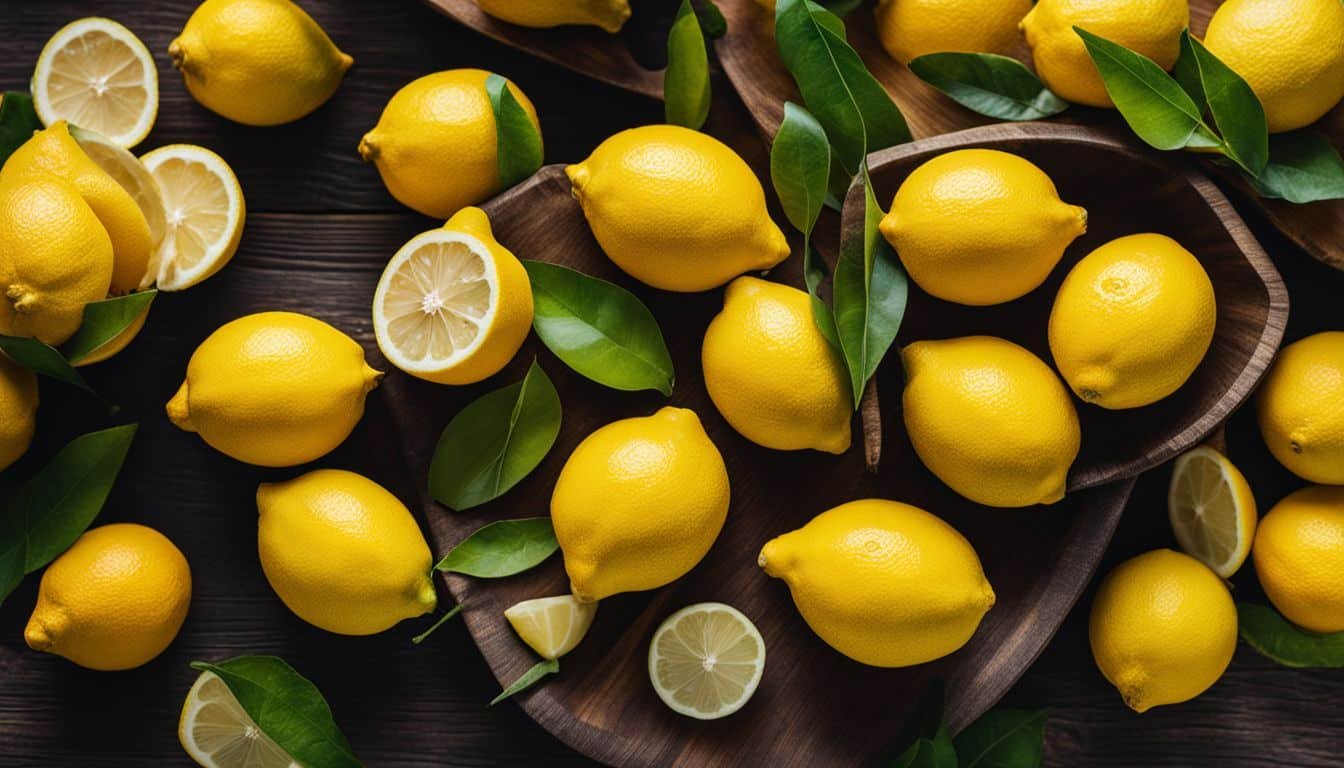 The Lemon Haze strain is a sativa-dominant hybrid with genetics that trace back to Silver Haze and Lemon Skunk, resulting in a pleasant aroma and strong lemon scent. It has a high THC content, making it popular among those seeking an energizing and cerebral high.
History & Genetics
Lemon Haze is a sativa-dominant hybrid cannabis strain that packs quite the punch. This unique variety traces its genetic lineage back to Lemon Skunk, known for its lemony aroma, and Super Silver Haze, treasured for its potent cerebrally-focused effects.
Breeders meticulously cross-bred these parent strains to capture their desirable traits in one powerhouse of a plant. As an offshoot of this dynamic duo, Lemon Haze inherits 80% sativa and 20% indica genetics.
These remarkable genes contribute to the distinct smell and taste of fresh peeled lemon slices that enthusiasts know and love today as part of Lemon Haze's signature profile. The distinguishable cerebral effects also come from this diverse genetic background we've traced through history making it undeniably enticing for users across the globe.
Appearance, Aroma & Flavor
Lemon Haze stands out with its vibrant, green buds interspersed with streaks of orange and yellow. These colors mimic the zesty citrus flavor profile that this strain is famous for.
Breaking open a nugget releases the unmistakable aroma of fresh peeled lemon slices, hinting at the sensory experience to come.
The first puff fills your mouth with an explosion of citrus taste that lingers on your tongue long after exhaling. Notes of tangy lemon blend seamlessly with sweet undertones brought about by terpenes like caryophyllene, myrcene, and limonene.
The resulting flavor bursts with freshness, akin to biting into a ripe fruit straight off a lemon tree.
THC Content
You'll find Lemon Haze teeming with an impressive amount of THC, boasting a compelling potency. This strain tops the chart in its category, carrying an average THC content of 22%. Even more notably, it can surge up to a whopping 25% at peak levels.
For those seeking a stronger kick from their marijuana strains, Super Lemon Haze pushes boundaries with approximately 48% THC content—a high mark among all cannabis varieties. With that level of concentration, it's no surprise that users experience intense psychoactive effects characteristic of sativa-dominant strains.
However, you need not worry about going overboard; even as one of the high THC strains in the cannabis classification spectrum, Lemon Haze maintains acceptable limits set by several authorities.
Indeed, on Wikileaf's scale, this strain averages around 18%, hitting highs up to 35%. A significant blend of cannabis potency and genetics make this variety distinct—and quite sought after—in Marijuanaville!
Effects of Lemon Haze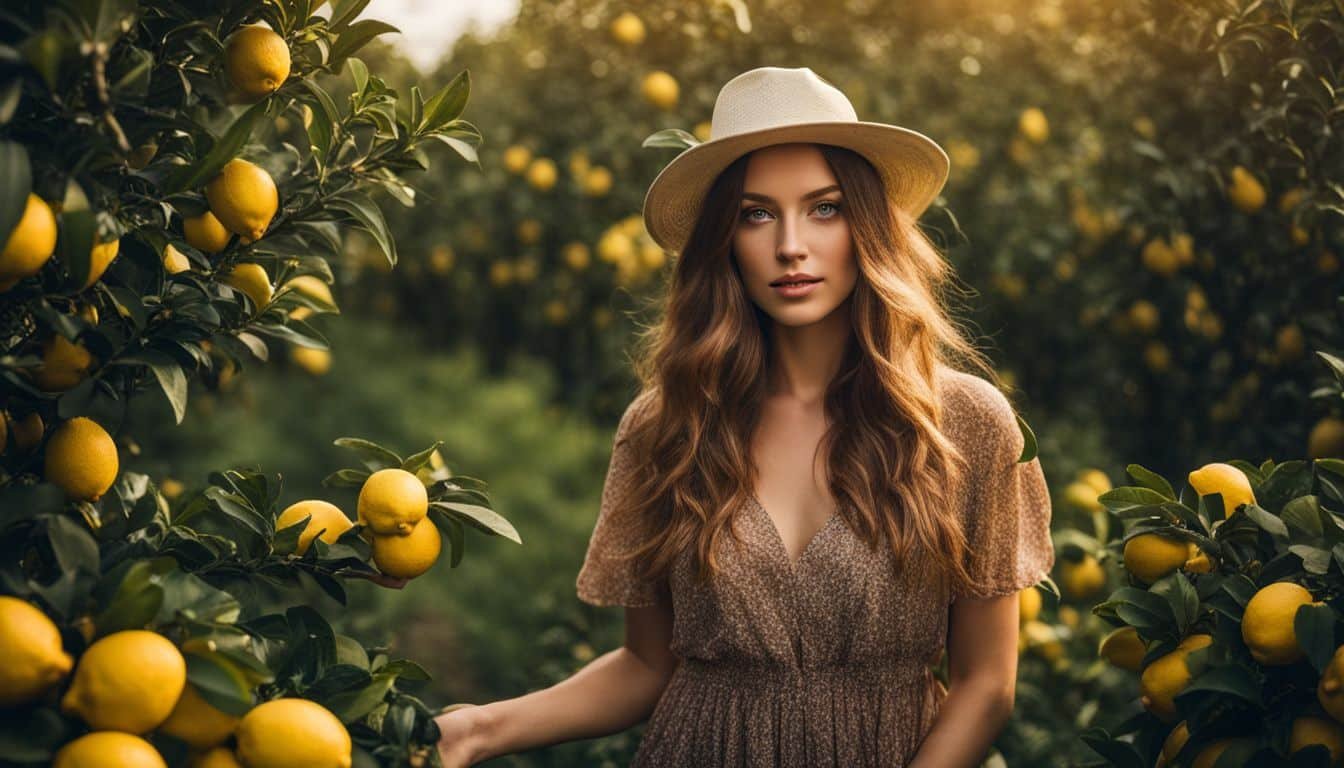 Lemon Haze delivers a pleasant aroma, cerebral high, and euphoric effects that provide thought stimulation and an energizing experience.
Feelings
Lemon Haze is a strain known for its ability to enhance your mood and reduce stress and anxiety. When you consume Lemon Haze, you may experience a boost of energy along with an uplifting sensation that can elevate your mood.
Additionally, this strain has been praised for its creative effects, making it a favorite among artists and musicians who are looking for inspiration. It's important to note that while Lemon Haze can provide positive feelings, it may also cause negative side effects such as anxiety in some individuals.
However, overall, if you're seeking relaxation and a mood lift, Lemon Haze might be the right choice for you.
Negatives
One of the most common negative effects of Lemon Haze is anxiety. Some users may experience feeling overly worried or having an overactive mind, which can be uncomfortable for those who are prone to anxiety symptoms.
In addition, dry mouth and dry eyes are reported side effects that can leave you feeling dehydrated and with irritated eyes. Dizziness and lightheadedness are also potential negatives associated with this strain, causing a feeling of faintness.
It's important to note that Lemon Haze's sativa influence can sometimes overwhelm users, leading to paranoia and racing thoughts.
Medicinal benefits
Lemon Haze offers a range of medicinal benefits that can provide relief for various conditions. The strain is known to effectively combat fatigue, helping you stay alert and energized throughout the day.
It also has stress-reducing properties, which can help ease tension and promote relaxation. Lemon Haze may be particularly useful for individuals dealing with anxiety, as it has been found to reduce feelings of anxiousness and promote a calm state of mind.
Additionally, this strain provides muscle relaxation and appetite stimulation, making it beneficial for those seeking natural remedies for these issues. Lemon Haze is often used in the treatment of anxiety, depression, fatigue, pain – providing both physical relief and a euphoric sensation.
Comparison with Other Strains: Ghost Train Haze
Ghost Train Haze is a popular strain that is often compared to Lemon Haze. These strains share some similarities, but also have some distinct differences that might make one preferable over the other depending on the user's preference.
| Strains | Genetics | Aroma | Sativa-indica ratio | Effects |
| --- | --- | --- | --- | --- |
| Lemon Haze | Unknown | Sweet, citrusy, and slightly tangy | Unknown | Reported uplifting mood and energizing effects |
| Ghost Train Haze | Bred by Rare Dankness, Ghost OG and Neville's Wreck cross | Pungent, sweet, citrus, and earthy undertones | 80:20, sativa-dominant hybrid | Known for strong effects, uplifting mood, and increasing energy levels |
| Lemon Walker x Ghost Train Haze | Combines the genetics of Lemon Walker and Ghost Train Haze | Unknown | Unknown | Unknown |
The choice between Lemon Haze or Ghost Train Haze depends largely on personal preference. Both strains are known for their mood-lifting and energizing effects, but users should note the pungent aroma of Ghost Train Haze. Furthermore, Ghost Train Haze is a sativa-dominant hybrid, while the genetics of Lemon Haze are less clear. The Lemon Walker x Ghost Train Haze strain merges the genetics of the two, but its specific qualities are less known. As always, trying out different strains and noting personal experiences is the best way to find the perfect match.
Growing Lemon Haze
To successfully grow Lemon Haze, follow these cultivation tips and gather information about reputable breeders and seed banks.
Tips for cultivation
To successfully cultivate Lemon Haze, consider the following tips:
Grow indoors or outdoors: Lemon Haze can be grown both indoors and outdoors, giving you flexibility in choosing your cultivation method.
Provide a controlled environment indoors: When growing Lemon Haze indoors, ensure that you create the perfect environment by controlling factors like temperature, humidity, and lighting. This will help optimize growth and yield.
Opt for warm and sunny areas for outdoor cultivation: Lemon Haze thrives in warm and sunny climates. If you choose to grow it outdoors, find an area that receives ample sunlight throughout the day.
Take advantage of its pathogen resistance: Lemon Haze is known for its resistance to pathogens, making it a resilient strain. This characteristic allows it to adapt to different conditions more easily.
Give it the right nutrients: To ensure healthy growth, provide Lemon Haze with the proper nutrients it needs. Understanding its nutrient requirements will help maximize yield.
Understand its genetics: Lemon Haze is a hybrid strain with both Indica and Sativa genetics. Familiarize yourself with its genetic makeup to better understand how to care for it during cultivation.
Maximize yield through strategic techniques: Implement techniques such as pruning, trellising, and training to promote optimum growth and increase your final harvest.
Harvesting and curing: Keep in mind the ideal time for harvesting your Lemon Haze plants based on their trichome development and desired effects. Properly curing the buds will further enhance their flavor and potency.
Breeder/Seed Bank information
Green House Seeds is the breeder associated with growing Lemon Haze. They are also known for creating Super Lemon Haze, another highly regarded strain. As a reputable seed bank, Green House Seeds offers various Lemon Haze strains, including Lemon Haze Auto.
If you're interested in breeding or growing your own Lemon Haze plants, Green House Seeds provides valuable information and resources to help you succeed. With their expertise and range of Lemon Haze varieties available, Green House Seeds is a trusted source for cannabis enthusiasts looking to cultivate this popular strain.
Lemon Haze Strain Reviews
Users have reported a variety of experiences with Lemon Haze, with many praising its uplifting effects and strong lemon scent.
User experiences and ratings
Cannabis enthusiasts who have tried Lemon Haze share their experiences and ratings, attesting to its potency and effects. Here is a summary of some of these user experiences:
| User | Ratings | Experience |
| --- | --- | --- |
| User 1 | 4.5/5 | Praises Lemon Haze for its effective pain-relieving properties and uplifting effects that help in easing stress. |
| User 2 | 5/5 | Loves the aroma and flavor of Lemon Haze; the high THC content of 19% makes it an excellent choice for a potent high. |
| User 3 | 4/5 | Appreciates the strain for its medicinal benefits, especially its efficiency in addressing anxiety and depression symptoms. |
| User 4 | 4.7/5 | Values the stress-relieving effects of Lemon Haze and the mild presence of CBD, at 0.5%. |
The average rating for Lemon Haze is quite impressive, indicating its popularity among users. Whether for medicinal purposes, recreational use, or cultivation, Lemon Haze has proven to be a go-to strain for many cannabis enthusiasts.
Conclusion
In conclusion, Lemon Haze is a sativa-dominant hybrid strain that offers a pleasant aroma and strong lemon scent. With its uplifting effects and moments of euphoria, it is a popular choice among cannabis enthusiasts.
Whether you're looking for a strain to energize your day or simply enjoy the fresh lemon flavor, Lemon Haze is definitely worth trying out.
FAQs
1. What is the THC content of Lemon Haze strain?
The THC content of Lemon Haze strain can range from 15% to 22%, making it a moderately potent strain.
2. What are the effects of Lemon Haze strain?
Lemon Haze strain is known for its uplifting and energizing effects, which can promote creativity, focus, and a sense of happiness. It may also induce feelings of relaxation.
3. How does Lemon Haze strain taste and smell?
Lemon Haze has a citrusy aroma with sweet undertones that resemble freshly peeled lemons. The flavor is similar, offering a tangy and refreshing taste with hints of lemon candy.
4. Is Lemon Haze suitable for beginners?
While experienced cannabis users may enjoy the potency and effects of Lemon Haze, it may be too strong for beginners or individuals sensitive to THC. Starting with smaller doses is recommended in such cases.