You're on the hunt for a unique cannabis strain that offers both potent effects and an intriguing flavor profile. Enter Biscotti, a rare indicadominant hybrid with genetic ties to Gelato #25, Girl Scout Cookies, and Gorilla Glue #4.
This article will guide you through a comprehensive review of this special strain, discussing its origins, appearance, aroma and potential benefits. Get ready to delve into all things Biscotti!
Key Takeaways
Biscotti strain is a rare indica – dominant hybrid with genetic ties to Gelato #25, Girl Scout Cookies, and Gorilla Glue #4.
It has an eye – catching appearance with small, dense buds in a dark green hue complemented by purple foliage and vibrant orange hairs.
The strain offers an intoxicating sugary sweetness in aroma and a sweet yet spicy taste explosion in flavor.
Biscotti provides pleasing effects of relaxation, happiness, and calmness that can enhance mood and alleviate symptoms related to anxiety, depression, chronic stress, or mood swings.
Biscotti Strain: Origins, Appearance, and Aroma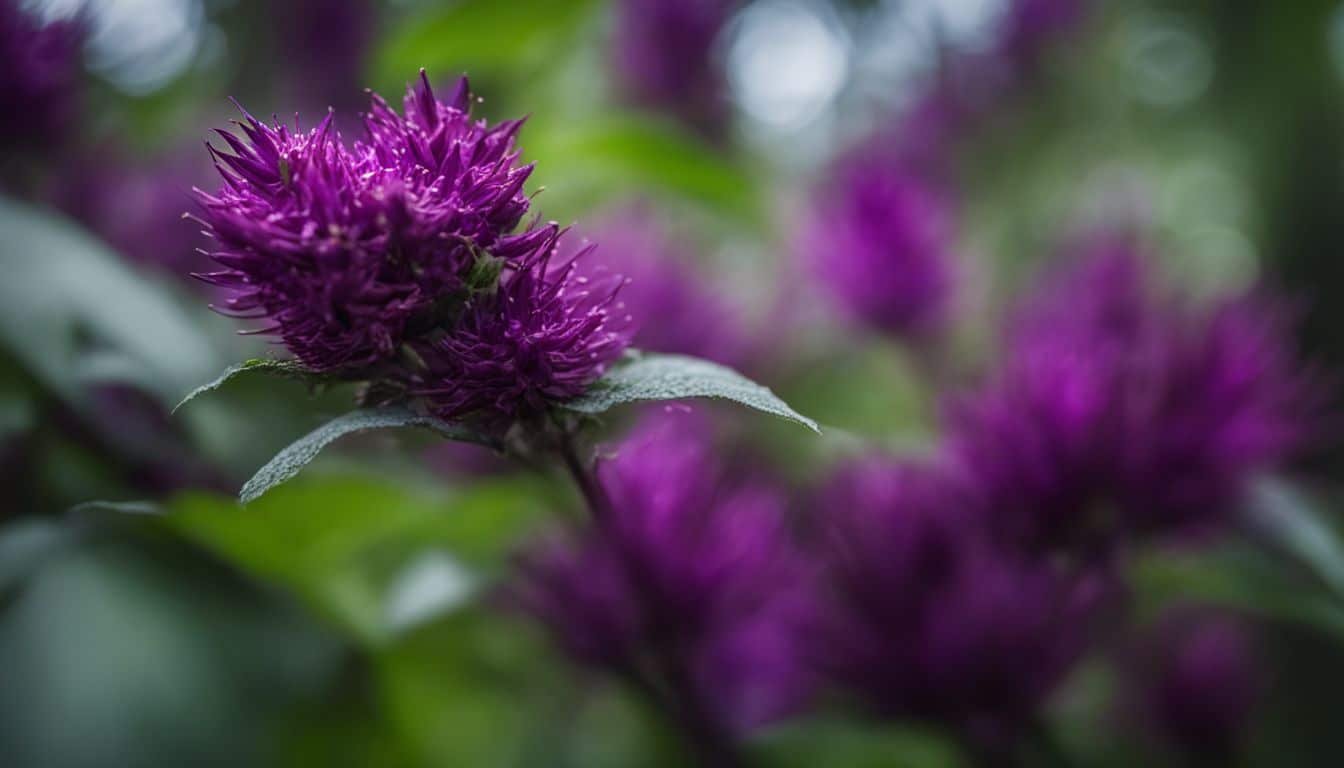 The Biscotti Strain is a unique and popular indica-dominant hybrid with interesting origins, an eye-catching appearance, and a delightful aroma that will leave you wanting more.
History & Genetics
Biscotti strain, an Indica-dominant hybrid cannabis strain, boasts a strong genetic lineage. It's the result of crossbreeding three legends in the cannabis world: Gelato #25, Girl Scout Cookies, and Gorilla Glue #4.
This strategic combining yields a unique mix of potent qualities with Biscotti closely mirroring its parent strains. Genetic similarities to Sour Florida OG and Gelato are noticeable too.
The dominant genetics played by these respected parents have helped shape Biscotti into the powerful and reliable strain it is today, well-loved among enthusiasts for its potency and quality.
Appearance
Biscotti strain is noted for its distinct appeal. Small, dense buds define the characteristic look of this popular cannabis strain. They come in a striking dark green hue, beautifully complemented by purple foliage and vibrant orange hairs.
This strain exudes a classic cannabis allure that matches its flavor profile to perfection. The buds' rich color scheme intensifies their overall appeal while giving users an insight into its potent diesel-like exhale flavor.
Biscotti's appearance isn't just pleasing to the eyes; it hints at the unique sensory experience this cannabis variant offers.
Aroma & Flavor
Cracking open the nugs of Biscotti strain instantly releases an intoxicating sugary sweetness that fills your senses. This herb's mixture of sweet and herbal aromas creates a perfectly balanced scent profile, making it tantalizing to both beginners and cannabis connoisseurs alike.
The treat for your nose doesn't stop there; breaking apart these dense nuggets unlocks a decadent dessert-like aroma reminiscent of holiday baking. Beautifully matching its alluring aroma is Biscotti's exquisite flavor that leaves you wanting more.
Every puff introduces a sweet yet spicy taste explosion, similar to biting into a rich dessert laced with surprising earthy undertones. A twist on the palette, courtesy of its parent strain – Girl Scout Cookies, makes each exhale as enjoyable as the inhale.
Often compared to a delicate gourmet pastry in terms of flavor and aroma, Biscotti does not disappoint!
Effects and Uses of Biscotti Strain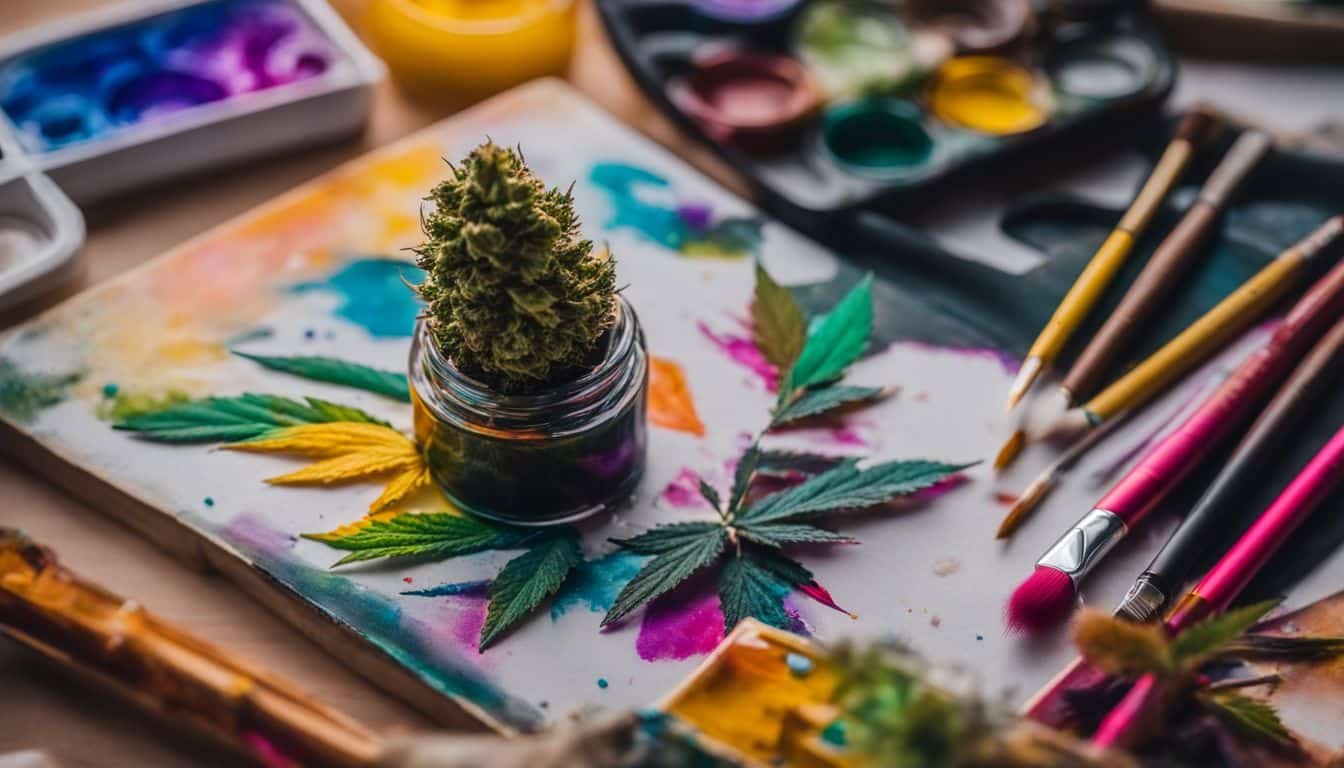 Experience the pleasing effects of Biscotti Strain, whether you prefer a body high or head high, this rare indica-dominant hybrid offers relaxing and creative buzz making it perfect for social gatherings.
Pleasing effects
The Biscotti strain is known for its pleasing effects that can enhance your overall mood and well-being. When you indulge in this delightful strain, you may experience a sense of relaxation, happiness, and calmness that can bring about a feeling of contentment.
Users have reported tingly giggles and bursts of pleasure, making it an enjoyable choice for social gatherings or simply unwinding after a long day. Additionally, the Biscotti strain's uplifting properties make it perfect for those looking to alleviate symptoms related to anxiety, depression, chronic stress, or mood swings.
Its soothing and tranquil effects can help create a serene atmosphere while promoting restful sleep at night. So sit back, relax, and let the Biscotti strain take you on an uplifting journey towards pure bliss.
Body high or head high
The effects of the Biscotti strain can be described as a mix of both body and head high. When you consume this cannabis strain, you can expect to experience a cerebral high that leaves you feeling relaxed, creative, and buzzy from head to toe.
The head high kicks in almost immediately after consumption, giving you a blissful sensation that enhances your mood and inspires creativity. At the same time, Biscotti also produces a full-body tingle or buzz that brings about deep relaxation and sensory stimulation.
Users have reported an intense susceptibility to giggles when using Biscotti, which adds even more enjoyment to the experience. Overall, Biscotti offers the perfect balance between a blissful head high and an enjoyable body high.
Uses and benefits
Biscotti strain offers a range of uses and benefits for those interested in cannabis cultivation and use. With its potent indica-dominant effects, this strain is known to provide relief for various conditions such as pain, stress, anxiety, and depression. Additionally, Biscotti's high THC levels can help relax muscles and ease tension. Whether you're seeking recreational enjoyment or medicinal benefits, this strain has got you covered. Plus, it contains terpenoid properties like Myrcene, Caryophyllene, and Limonene strains, adding to its overall appeal.
Biscotti Strain vs Oreoz Strain: A Comparative Review
When we talk about cannabis strain comparisons, two strains that often come to mind are the Biscotti and Oreoz strains. Both of these strains have unique features that set them apart; however, there are noticeable differences.
| Factor | Biscotti | Oreoz |
| --- | --- | --- |
| Origins | Biscotti is a cross of the classic Gelato #25, Girl Scout Cookies, and South Florida OG. | Oreoz is an indica-dominant cannabis strain created through crossing the powerful Secret Weapon X Cookies and Cream strains. |
| Appearance | Biscotti has a visually enticing appearance with its rich green buds and orange hairs. | Oreoz has dense forest green nugs with deep purple undertones, dark amber hairs and a coating of matching crystal trichomes. |
| Aroma and Flavor | Biscotti has a slight diesel aroma and a sweet, sugary flavor that some compare to Snickerdoodle cookies. | Oreoz has a sweet and sugary taste with hints of earthy cookies and a bit of spicy nuttiness upon exhale. |
| Effects | Biscotti produces a cerebral high and is known for its calming effects. | Oreoz creates a super relaxing and euphoric high that is perfect for kicking back and binging your favorite shows. |
| Strength and Quality | Biscotti is considered a potent strain with a THC content ranging from 22% to 28%. | Oreoz has a high THC level that averages at 27%, making it a potent strain for experienced users. |
While both strains have their unique features, your final choice will likely depend on personal preference. Whether you enjoy the calming and cerebral high of the Biscotti strain or the euphoric and relaxing effects of the Oreoz strain, both offer a top-shelf experience.
Biscotti Strain Review: Strength and Quality
The Biscotti strain is known for its impressive potency and high quality that make it a top shelf choice among cannabis enthusiasts.
Potency and strength
The Biscotti strain is widely known for its incredible potency and strength. With a THC level that typically ranges from the low to mid-twenties, this strain packs a powerful punch.
Many users describe the effects of Biscotti as intense and long-lasting, making it a favorite among experienced cannabis enthusiasts. Its indica-dominant genetics contribute to its relaxing properties, making it perfect for winding down after a long day or socializing with friends at gatherings.
Reviews of the Biscotti strain often highlight its exceptional potency and high-quality characteristics. If you're looking for a top-shelf strain that delivers a potent and enjoyable experience, Biscotti is definitely worth trying out.
Top shelf strain
Biscotti strain is considered a top shelf strain, known for its high quality and potency. With THC content ranging from 22% to 28%, it offers a strong and potent cannabis experience.
The sweet and nutty taste adds to its appeal, making it a favorite among users. Whether you're looking for recreational effects or seeking medicinal properties, this top-tier strain delivers.
Its elevated THC levels make Biscotti an excellent choice for those in search of a truly premium experience.
Rarity
The Biscotti strain is known for its rarity, making it highly sought after by cannabis enthusiasts. Its limited availability and uncommon status contribute to its exclusivity and desirability among users.
Biscotti's popularity stems from its scarce cultivation and seed availability, which further adds to its appeal. With a high demand and a reputation as a top shelf strain, Biscotti stands out for those looking for something unique and of quality in the world of cannabis.
Conclusion
In conclusion, Biscotti strain is a rare and potent indica-dominant hybrid that offers a cerebral high. With its origins in Gelato 25 and Sour Florida OG, this strain has become a favorite among those seeking relaxation and social enjoyment.
Whether you're an experienced cannabis user or new to the scene, Biscotti is definitely worth trying for its unique effects and impressive genetics.
FAQs
1. What are the effects of the Biscotti strain?
The Biscotti strain is known for its relaxing and euphoric effects, providing a sense of calmness and happiness.
2. How does the Biscotti strain taste?
The Biscotti strain has a sweet and earthy flavor, with hints of vanilla and nuts, making it enjoyable to smoke or vape.
3. Is the Biscotti strain suitable for daytime use?
No, the Biscotti strain is better suited for nighttime use due to its relaxing properties that may induce sleepiness or couch-lock.
4. Can I use the Biscotti strain for medical purposes?
Yes, the Biscotti strain can be used for medicinal purposes as it may help with relieving stress, anxiety, pain, insomnia, and lack of appetite. However, consult with a healthcare professional before using it medicinally.