Introduction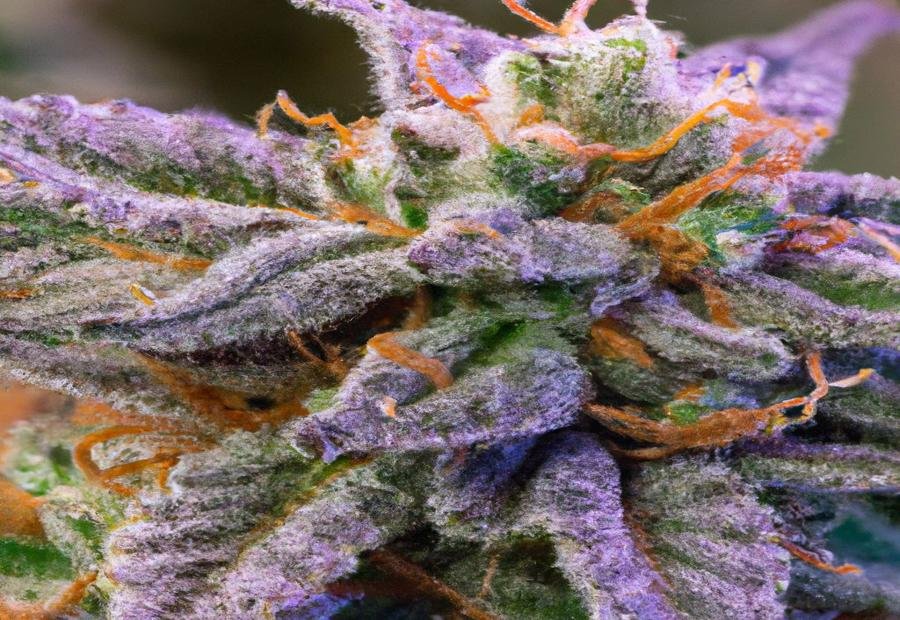 Photo Credits: Www.Letsallgrowcannabis.Com by Douglas Allen
With its potent effects and unique characteristics, let's dive into the intriguing world of the Gorilla Glue strain. Discover what sets this strain apart from the rest as we explore its description and delve into its captivating traits. Prepare to be amazed by the distinctive qualities and potential benefits this strain has to offer. Brace yourself for an introduction to a strain that has captured the attention of cannabis enthusiasts far and wide.
Description of Gorilla Glue strain
Gorilla Glue strain is a highly popular cannabis. It's known for its sticky resin and powerful effects. It's an indica-dominant hybrid from the crossbreeding of Sour Dubb, Chem Sis, and Chocolate Diesel.
The strain is called Gorilla Glue due to its sticky texture, which contributes to its high potency and long-lasting effects. The buds are dense and frosty due to an abundance of trichomes.
Gorilla Glue has a high THC content, often over 25%. This makes it one of the most potent. Its effects are calming and euphoric. It helps with stress, pain, and insomnia.
Cultivating Gorilla Glue can be tricky. It's sensitive to environmental conditions and grows vigorously. But those who successfully grow it, get rewarded with robust plants and resinous buds.
Effects and uses of Gorilla Glue strain
The Gorilla Glue strain is a renowned cannabis that packs a powerful punch. It is famed for its euphoric and relaxing high. This strain can be used to treat chronic pain, inflammation, and muscle spasms. It has also been known to reduce stress and anxiety, providing a calming effect.
It is oftentimes used for those with insomnia as it can help induce a restful night's sleep. Due to its medical benefits, this strain is commonly used in medical marijuana patients.
Moreover, this strain has unique terpenes and cannabinoids, giving it a pungent earthy scent with notes of pine and citrus. Its high THC content is responsible for its potent effects, yet caution must be taken as it may not be suitable for those with low tolerance.
Growing Gorilla Glue strain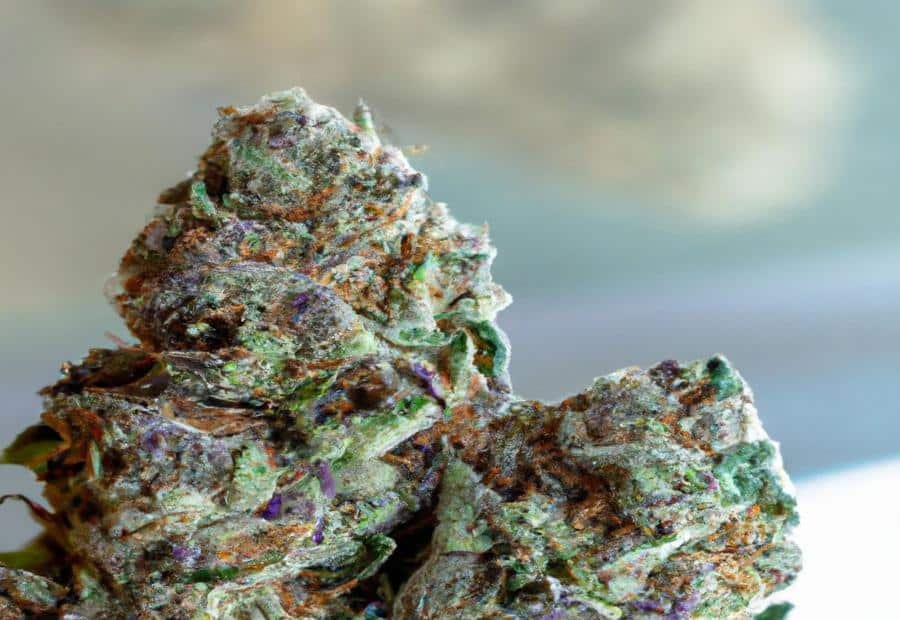 Photo Credits: Www.Letsallgrowcannabis.Com by Terry Clark
Growing Gorilla Glue strain requires creating the right conditions. It favors a warm, humid climate – 70-80°F (21-27°C) with 50-60% relative humidity. Adequate air circulation and light (sunlight or artificial) is also key. Pruning and maintenance are essential too – for better airflow & light penetration, even growth, higher yields, and disease prevention. Monitor the plant for pests and diseases. Common pests include spider mites, aphids, & whiteflies. Take measures such as using organic pest-control or beneficial insects. Inspect for diseases such as powdery mildew or root rot and take action. Vigilance & proactivity will help protect Gorilla Glue and ensure a successful harvest.
User reviews and experiences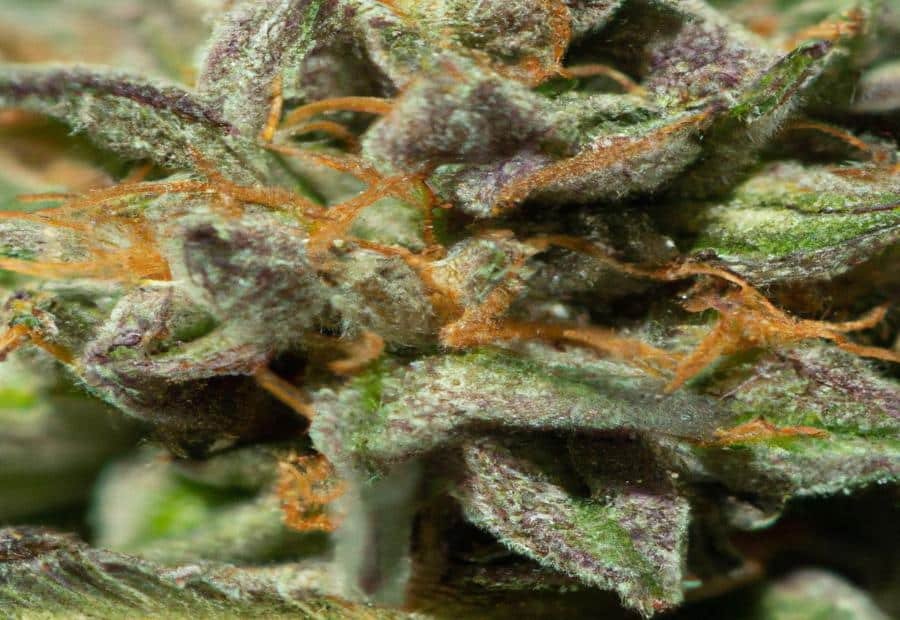 Photo Credits: Www.Letsallgrowcannabis.Com by Thomas Taylor
The Gorilla Glue strain has been the subject of many user reviews and experiences. It is known for its potency and long-lasting effects.
High THC content can bring a strong, intense high. It also has calming and relaxing properties. Great for reducing stress and easing pain.
Some have reported feeling uplifted and euphoric. Plus, an overall sense of well-being.
The distinct aroma and flavors of Gorilla Glue are pungent, earthy with pine and diesel notes.
Dry mouth and eyes are common side effects. Be sure to stay hydrated and have eye drops handy.
It's also a powerful sleep aid for those who suffer from insomnia.
This strain is popular for its versatility and potential medicinal benefits. Recreational and therapeutic use – it's a memorable experience!
Comparison with other strains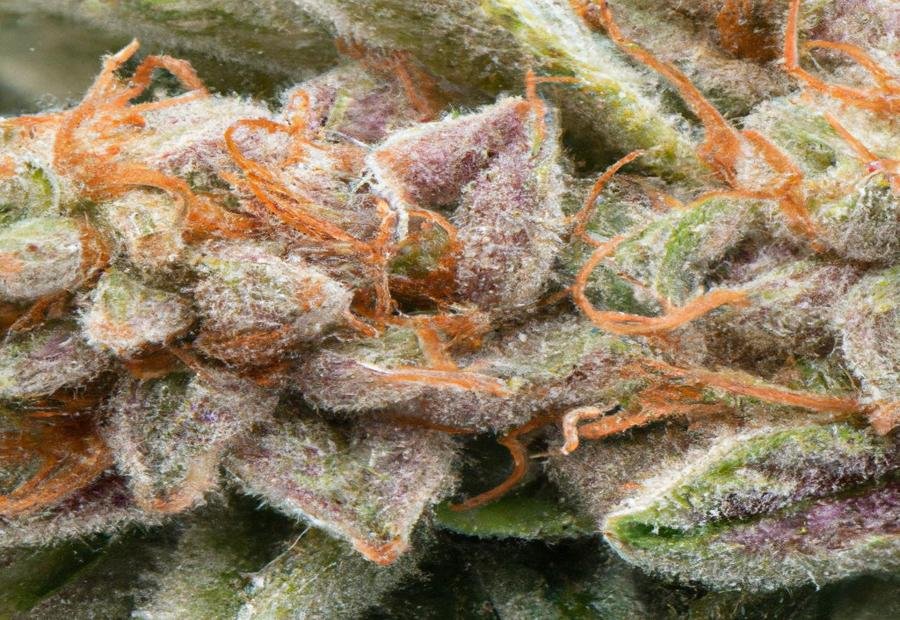 Photo Credits: Www.Letsallgrowcannabis.Com by Paul Lopez
Gorilla Glue Strain has one-of-a-kind characteristics. It's known for its strength and long-lasting effects. Plus, its dense and sticky buds are covered in trichomes, giving off a pungent, earthy scent. Because of this, it is highly sought after by cannabis fans.
For a comparison, we made a table. It reveals the key attributes of Gorilla Glue Strain and other popular strains. This makes it simple to compare potency, aroma, and effects.
Gorilla Glue is special. Its THC content is really high, ranging from 25% to 30%. This makes its high really powerful. Plus, its earthy and pungent smell makes it different from other strains with more floral or citrusy profiles.
Conclusion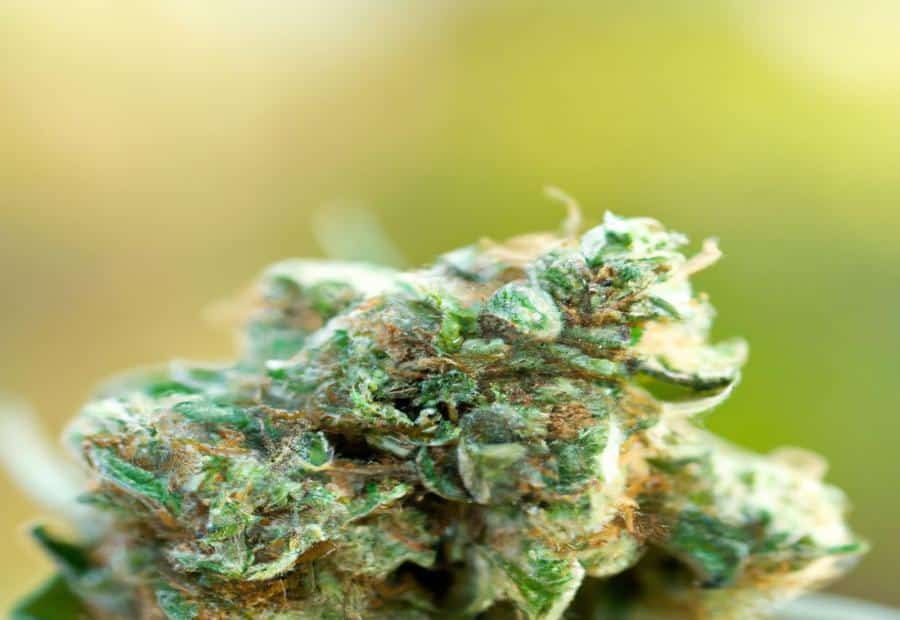 Photo Credits: Www.Letsallgrowcannabis.Com by Joe Campbell
To summarize, Gorilla Glue is a popular hybrid strain. It's renowned for its potency and uniqueness. Its buds are sticky and contain high THC levels, and it has a unique scent and flavor. That's why so many cannabis fans love it! Whether you're searching for relaxation, pain relief, or an awesome high, this strain will not disappoint.
FAQs about Gorilla Glue Strain
What is Gorilla Glue Strain?
Gorilla Glue Strain, also known as Gorilla Glue #4 or Original Glue, is a popular and well-liked hybrid strain that is indica dominant. It offers a heady high and relaxed feelings in the mind and body.
What are the characteristics of Gorilla Glue Strain?
Gorilla Glue Strain has chunky, resin-covered buds that emit earthy and sour aromas. It has a sweet smell and a chocolate taste. It is highly potent, with THC levels ranging from 25% to 28% and a CBD content of 1%.
What are the reported effects of Gorilla Glue Strain?
The effects of Gorilla Glue Strain are described as deep and long-lasting, providing instant happiness and relaxation. It is often used to relieve pain, aid in sleep, reduce anxiety, and induce relaxation. However, it is advised to use it after completing tasks, as it can be quite sedating.
How is Gorilla Glue Strain best used?
Gorilla Glue Strain is recommended for nighttime use, as it provides a relaxing and calming high. It is favored by individuals who prefer indica or indica-dominant strains. It is best used when there are no tasks to be done, as it can produce a strong high that may interfere with focus and productivity.
How does Gorilla Glue Strain taste and smell?
Gorilla Glue Strain has a sweet smell and a chocolate taste, with hints of mocha and cocoa when exhaling. Its aroma is earthy and pungent, with notes of coffee and mocha. It also has subtle earthy notes of pine and woods in the background, giving it a unique flavor profile.
Is Gorilla Glue Strain easy to grow?
Yes, Gorilla Glue Strain is relatively easy to grow, especially in warm outdoor environments. It can be cultivated even in colder climates and is known for its high yield. Regular trimming is required to maximize bud yield, and the plants typically flower in about 8 to 9 weeks.