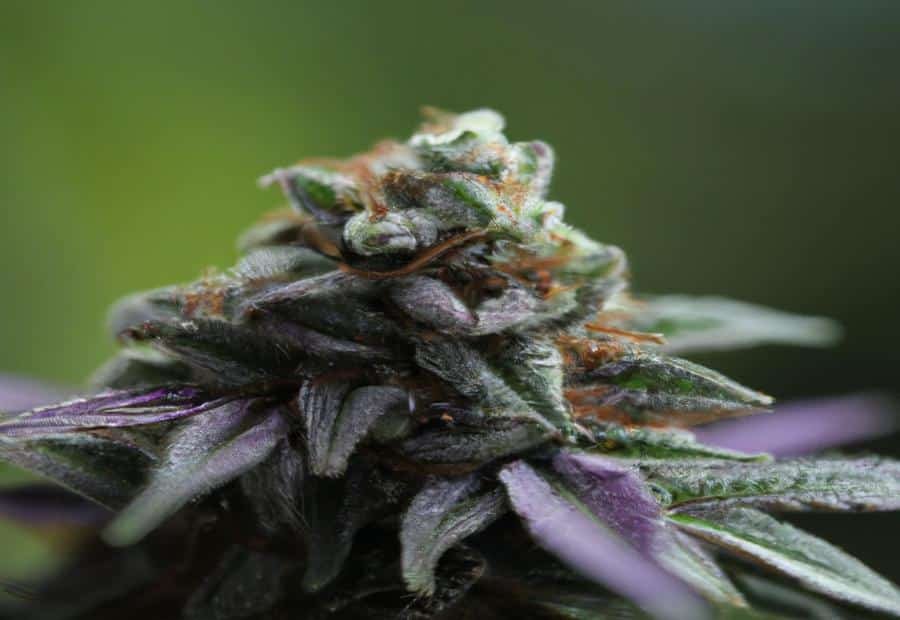 Photo Credits: Www.Letsallgrowcannabis.Com by Kevin Carter
The Bruce Banner strain, known for its potency and unique effects, is a captivating subject for cannabis enthusiasts. In this section, we will explore the background information surrounding this popular strain and delve into its importance in the world of cannabis. Prepare to discover fascinating facts and delve into the significance of the Bruce Banner strain for both recreational users and medical cannabis patients.
Background information
The Bruce Banner strain is famous amongst cannabis users and medical marijuana patients. It's a hybrid strain, sativa-dominant with uplifting and energizing effects, as well as indica-leaning effects that provide relaxation and pain relief. Its THC levels can range from 24%-29%, making it one of the strongest strains available.
This strain has become popular with cannabis lovers and researchers alike. Its sativa effects create a euphoric and creative high, which can help focus and productivity. On the other hand, its indica effects offer deep relaxation and stress relief. This makes it a great choice for those struggling with anxiety or chronic pain.
The Bruce Banner strain can help mental and physical conditions. It might assist with depression, PTSD, and ADHD. Additionally, it could help with chronic pain, migraines, and muscle spasms.
Growers must use certain techniques when cultivating this strain. It does best in warm, sunny climates; however, it can be grown indoors with the right lighting. Giving the plants space to stretch their branches is important as they tend to grow tall. Its potency and effects make it a valuable strain.
The Bruce Banner strain can be found in dispensaries where marijuana is permitted. You can buy it as flower, concentrates, or edibles. Reviews are usually positive, with users reporting feeling uplifted, euphoric, and relaxed after consuming it. Some recommend using it to be creative, or as a nighttime aid to relax and sleep. It's praised in the cannabis community for its impressive attributes and potential uses.
Importance of the strain
The Bruce Banner strain is highly valued in the cannabis world. Its effects are unique and potent. It's a strong sativa dominant strain with indica leaning effects. THC levels can range from 20 – 30%, making it one of the strongest.
Cerebral effects like euphoria and creativity are commonly reported. Many use it to improve their mood or increase productivity.
Indica-leaning effects provide physical relaxation and relief from pain, inflammation, and muscle spasms. This makes it great for those with chronic pain.
Growers love Bruce Banner due to its cultivation potential. It needs specific conditions such as sunlight and dry climates, but can produce great yields when taken care of properly.
All in all, Bruce Banner is special due to its versatile effects. Recreational or medicinal, it's a great choice for cannabis enthusiasts.
What is the Bruce Banner strain?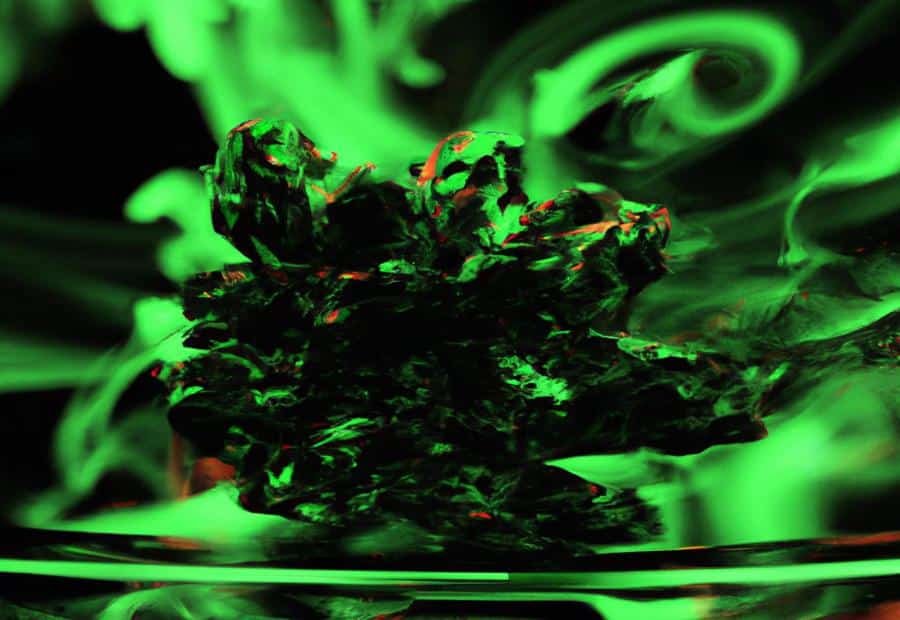 Photo Credits: Www.Letsallgrowcannabis.Com by Gabriel Garcia
The Bruce Banner strain, known for its immense potency, is a highly sought-after cannabis variety. In this section, we'll explore key aspects of this strain, including its description and distinctive appearance. Get ready to dive into the world of the Bruce Banner strain and discover what makes it a favorite among cannabis connoisseurs.
Description of the strain
The Bruce Banner strain is famed for its special characteristics and effects. It's highly sought after due to its potent sativa-dominant effects and indica-leaning qualities.
Description of the strain:
Sativa-dominant: Energetic, Uplifting, Creativity-enhancing.
Indica-leaning: Relaxing, Calming, Pain-relieving.
The Bruce Banner strain's unique combo of characteristics and effects stands out. Its sativa-dominant traits provide an energizing and uplifting experience, boosting creativity. Meanwhile, its indica-leaning qualities promote relaxation, calming feelings, and pain relief. This balanced effect has made Bruce Banner a top pick among cannabis aficionados.
Appearance of the strain
The Bruce Banner strain stands out due to its unique look. It's a mix of colors that make it attractive to cannabis enthusiasts.
The Bruce Banner has green hues and purple accents throughout its buds. These colors make it look top-quality.
The buds of the Bruce Banner have a dense, tightly packed structure. They're covered in trichomes, which give off its aroma and resinous quality.
Plus, the buds are decorated with orange pistils. These pistils make the strain look great, and they show how mature and potent it is.
All in all, the Bruce Banner's appearance is why it's popular. Its colors, structure, and trichomes make it desirable for both recreational and medical use.
Characteristics and effects of Bruce Banner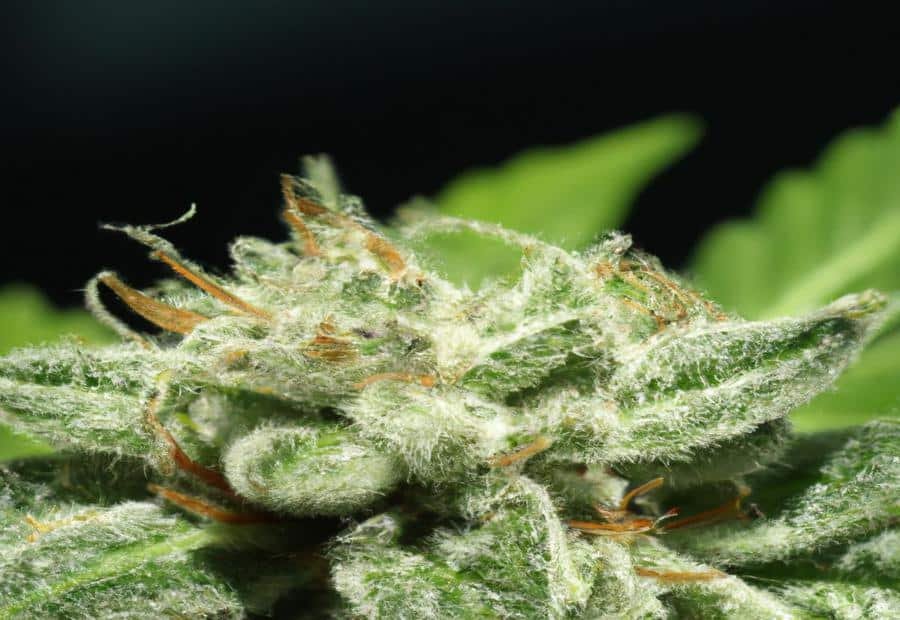 Photo Credits: Www.Letsallgrowcannabis.Com by Ryan Brown
Bruce Banner, the renowned strain, is known for its distinctive characteristics and effects. In this section, we will uncover the intriguing qualities of Bruce Banner. Delving deeper, we will explore the sativa dominant effects and the indica leaning effects that make this strain so remarkable. Brace yourself for an insightful journey into the world of Bruce Banner and its captivating impact.
Sativa dominant effects
The Bruce Banner strain has a unique effect on consumers – it's uplifting and energizing. This can be great for those needing to stay alert and productive, as it encourages creativity and focus.
Sativa dominant effects also include an increase in mental stimulation, while inducing feelings of euphoria. Plus, it may make for a great social gathering as it can enhance sociability and promote conversation.
Moreover, it may provide relief from certain mood disorders such as depression or anxiety, by boosting happiness and relaxation. It is important to note that these effects are not just limited to sativa strains.
In conclusion, the Bruce Banner strain offers a balanced experience of physical and mental sensations – making it a popular choice amongst cannabis enthusiasts.
Indica leaning effects
Bruce Banner strain is a Sativa-dominant hybrid, with some Indica leaning effects. It energizes and uplifts, but also relaxes and calms. It can help reduce muscle tension and inflammation, and provide relief from chronic pain like arthritis and fibromyalgia. In addition, it can make users sleepy and help them sleep better. Its calming properties give users a refreshed and rejuvenated feeling. These Indica leaning effects make Bruce Banner a popular strain among cannabis enthusiasts.
Potential medical uses of Bruce Banner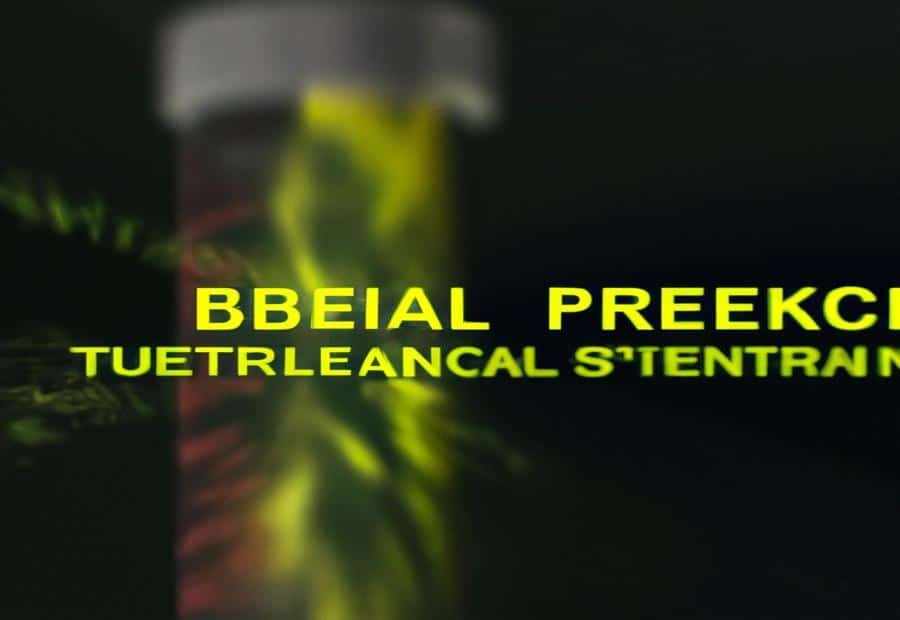 Photo Credits: Www.Letsallgrowcannabis.Com by Aaron Nelson
Bruce Banner Strain, known for its potent effects, offers potential relief for various mental and physical conditions. In this section, we will explore the medicinal applications of this strain, specifically its ability to provide relief for mental conditions and physical ailments. Discover the potential benefits and therapeutic properties that Bruce Banner Strain brings to the table, offering a holistic approach to managing these conditions.
Relief for mental conditions
The Bruce Banner strain is seen as a potential remedy for mental health issues. Its sativa-dominance provides energizing effects that can help with mood and reduce anxiety. Plus, its high THC content enhances these advantages. Indica leaning effects also come with the strain and can contribute to calming and relaxing. This combination of sativa dominance and indica leaning makes Bruce Banner an attractive option for those wanting relief from mental conditions.
The strain is known for its mood-enhancing properties and potential to provide relief from anxiety, depression, and stress. Therefore, Bruce Banner is a popular choice for individuals looking for natural alternatives to manage their mental health.
Relief for physical conditions
Bruce Banner Strain has potential to offer relief for multiple physical conditions. It is known for its therapeutic features that can help ease symptoms and improve overall well-being.
Pain management: It has been reported to provide relief from chronic pain, useful for issues such as arthritis, spasms, and migraines.
Muscle relaxation: A calming effect on the muscles, reducing tension and improving flexibility. Can be good for people with muscle stiffness or soreness.
Anti-inflammatory: It has anti-inflammatory effects, which can help reduce inflammation from fibromyalgia or IBD.
Nausea alleviation: Some users found it relieves nausea and promotes appetite. Can be helpful for chemotherapy and GI disorders.
Sleep aid: Sedative properties that may promote better sleep, useful for insomnia or sleep disorders.
Also, Bruce Banner strain can assist other physical issues not mentioned above, like menstrual cramps, back pain, and post-surgery recovery.
A combination of Sativa dominant effects and Indica leaning properties make Bruce Banner Strain great for a variety of physical problems. Its potency and effectiveness make it popular among medical marijuana users seeking physical relief and recreational users looking for a balanced experience.
Cultivation and popularity
When it comes to the cultivation and popularity of the Bruce Banner strain, it's essential to understand the growing tips and requirements, as well as the increasing popularity among growers. Dive into this section to uncover the insights and expert advice that can help you successfully cultivate this sought-after strain and learn why it has become a favorite among growers everywhere.
Growing tips and requirements
Bruce Banner is renowned for its unusual traits and effects. To ensure successful cultivation, growers must keep in mind a few tips and requirements:
Firstly, start with quality seeds from trustworthy breeders or suppliers.
Secondly, give the plant plenty of space to grow tall and bushily.
Thirdly, use proper lighting, like HID lights or LED lights made for cannabis growth.
Fourthly, maintain optimal environmental conditions, such as temperature from 70-80°F (21-27°C) and humidity between 40-60%.
Fifthly, prune and train the plant to manage its size and shape.
Last but not least, monitor nutrients, pH balance, and water regularly.
By following these steps, one can maximize their chances of harvesting potent Bruce Banner buds.
Popularity among growers
The Bruce Banner strain is a hit among cannabis growers. Its special, potent effects make it a must-have for cultivation.
Growers love the sativa-dominant effects of Bruce Banner – they're uplifting and energizing.
It has indica-leaning effects too, perfect for those seeking relaxation and physical relief.
This strain can be used recreationally or medicinally, making it super versatile.
It also has strong genetics, making it easy to grow – which appeals to both experienced and novice cultivators.
Bruce Banner's popularity means that it's easy to get hold of, with seeds and clones widely available.
What sets Bruce Banner apart? It has high levels of THC, over 20%, making it great for strong psychoactive effects. Plus, it's won awards at cannabis competitions, further cementing its place among growers. With its high demand and easy access, it's no surprise Bruce Banner is one of the most popular strains around.
Availability and purchasing options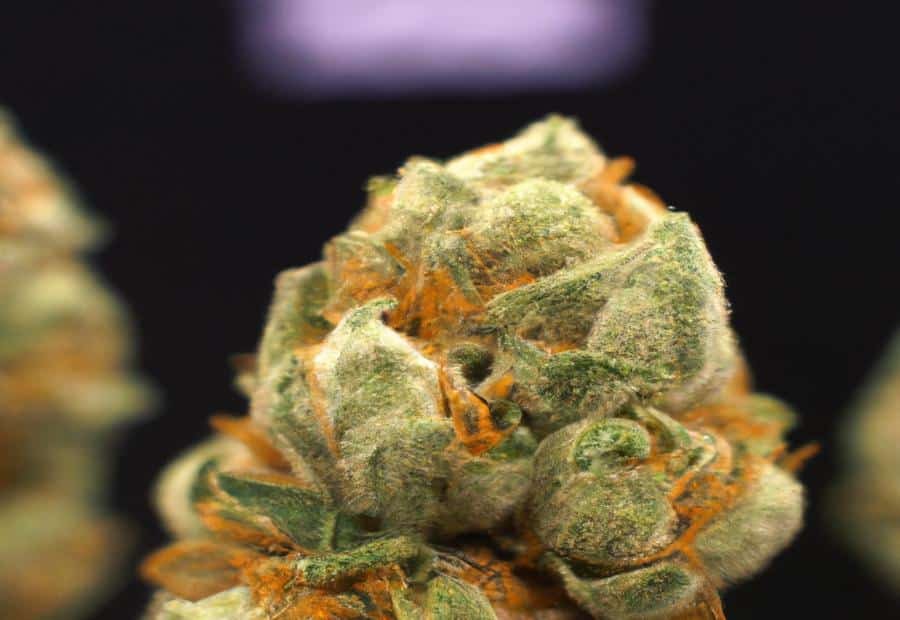 Photo Credits: Www.Letsallgrowcannabis.Com by Dennis Campbell
The Bruce Banner strain is popular for its effects and flavor. It's found in physical dispensaries and online stores. Demand is high, so check local shops or online platforms to make sure it's available. Buy from licensed sources to ensure quality and legality. The table below shows availability and purchasing options. Note: it's not exhaustive. Research and compare prices, product quality, and customer reviews before buying.
This strain has a high THC content and can cause euphoric and uplifting effects. Its aroma is sweet and diesel-like. It's a go-to choice for consumers wanting to explore cannabis. Consider researching and comparing different options to find the best fit.
User reviews and recommendations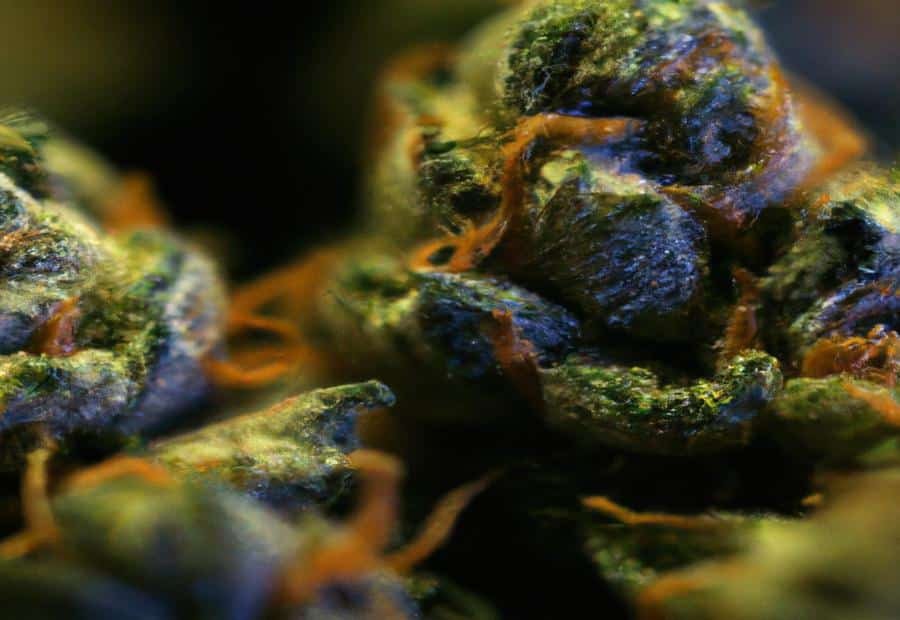 Photo Credits: Www.Letsallgrowcannabis.Com by Matthew Scott
The "Bruce Banner Strain" has many user reviews and recommendations. People have shared their experiences and ideas about this strain. Here are six points they've highlighted:
Potency: Users love the powerful high of the Bruce Banner Strain, perfect for experienced cannabis users.
Euphoria and Happiness: People report feeling euphoric and happy after using this strain. It's said to be uplifting and mood-enhancing.
Creativity Boost: This strain is said to give a burst of inspiration and creativity. It's recommended for artists and creatives.
Stress Relief: It's often used to unwind and relax after a long day.
Pain Management: Some users find it helpful with chronic pain, instead of prescription medication.
Appetite Stimulation: Many people experience an increase in appetite after using this strain. It can be especially useful for those with medical appetite loss.
These reviews and recommendations make the Bruce Banner Strain look great. It has potent effects, mood-enhancement, creativity boost, stress relief, pain management, and appetite stimulation. An all-round experience for cannabis users!
Conclusion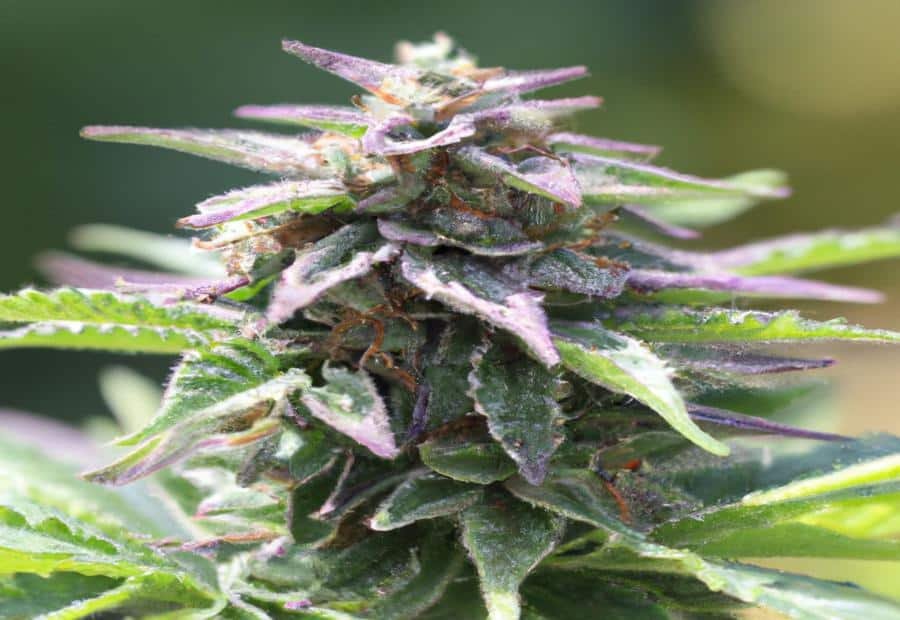 Photo Credits: Www.Letsallgrowcannabis.Com by Billy Nelson
The Bruce Banner strain is a star amongst other cannabis varieties. Its effects are powerful and its genetics unique. It can be enjoyed by both medical and recreational users.
The Incredible Hulk's alter ego inspired this strain's name. It's known for its energizing effects and it makes users feel euphoric. It also promotes relaxation and creativity.
The Bruce Banner strain has a complex flavor profile. Sweet and sour notes mix with diesel hints, adding to its appeal.
Some believe it has therapeutic benefits, as it contains high THC levels. It may help those with chronic pain, stress, and insomnia. Some users also report increased focus and creativity.
Experience with this strain varies. Dosage, tolerance, and personal preferences play a big role. It's best to start with a lower dosage and adjust from there.
FAQs about Bruce Banner Strain
What is the Bruce Banner strain?
The Bruce Banner strain is a sativa-dominant hybrid known for its high THC level of around 29%. It was bred by crossing Strawberry Diesel with OG Kush, resulting in a strain with a pleasant, slightly sweet diesel fragrance.
Who created the Bruce Banner strain?
The Bruce Banner strain was bred by Jason Holck of Dark Horse Genetics.
What are the variations of Bruce Banner available?
There are three variations of Bruce Banner available, with Bruce Banner #3 being the most sought-after. Initially, there were five variants, but #2 and #4 were discontinued in favor of #1, #3, and #5.
Has Bruce Banner won any awards?
Bruce Banner #3 won the Denver US Cannabis Cup and is the strongest strain ever tested in the High Times Cannabis Cups' history.
What are the effects and uses of Bruce Banner?
Bruce Banner has immediate and intense effects that gradually fade into a state of creative bliss. It can potentially be used to treat anxiety, tension, ADD/ADHD, bipolar disorder, migraines, and arthritis-related discomfort. It is well-suited for daytime use, as it boosts energy, elevates mood, and has analgesic properties.
Where can I buy Bruce Banner?
Thrive Cannabis Marketplace is a recommended place to buy the Bruce Banner strain and other cannabis products. They have multiple locations, including one in Jackpot, Nevada, which is the closest dispensary to Twin Falls, Idaho, and Boise, Idaho.