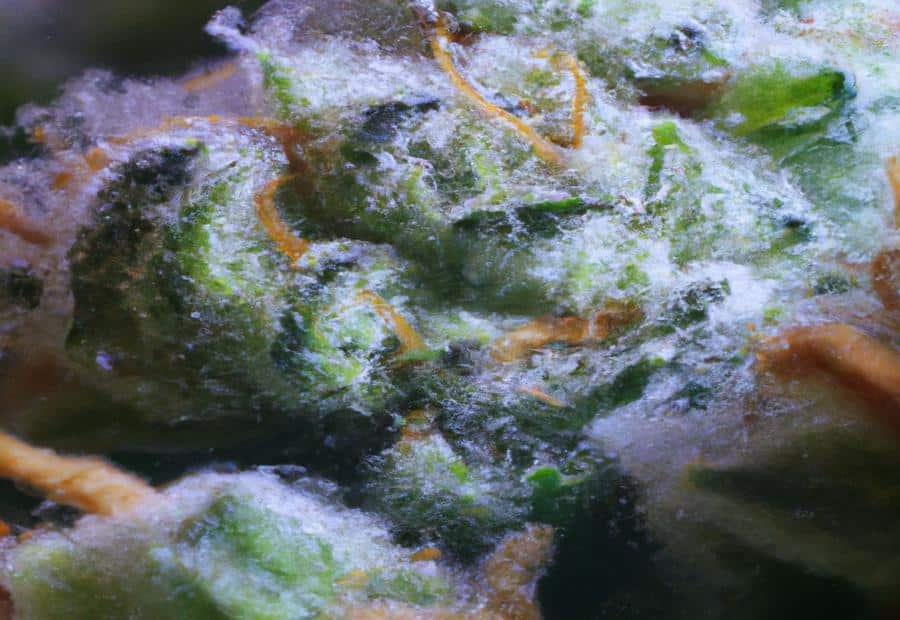 Photo Credits: Www.Letsallgrowcannabis.Com by Timothy Hill
With its unique qualities and cultivation requirements, the Canna-Tsu strain offers both medicinal and recreational users a remarkable experience. In this section, we will dive into the description and characteristics of the Canna-Tsu strain, as well as provide valuable tips on its cultivation and growing methods. Discover the distinct features and benefits of this strain, and learn how to successfully cultivate it to enjoy its therapeutic and recreational effects.
Description and Characteristics of Canna-Tsu
Canna-Tsu is a one-of-a-kind strain. It has high CBD content and low THC levels. This hybrid, made up of Cannatonic and Sour Tsunami, gives a mix of relaxation and mental clarity – unlike other cannabis strains.
To grow Canna-Tsu correctly, the right conditions are essential. Indoors, keep the temperature and humidity balanced, with plenty of light. It loves warmth, regular watering and nutrient-rich soil. Prune and trim regularly for the best airflow and to avoid mold or mildew.
This strain has medical benefits too. Thanks to its high CBD levels, it helps with pain, inflammation, anxiety and seizures. Users report improved moods and less stress too. Finally, low THC levels make it great for those who don't want the 'high' feeling.
Cultivation and Growing Tips for Canna-Tsu
Canna-Tsu is a cannabis strain with various medical benefits. Here's a brief look at tips for cultivating and growing it.
To ensure healthy growth, Canna-Tsu must be grown according to certain guidelines. These can help guarantee a successful cycle, providing top-notch yield and quality. Here are the key points to remember:
| Consideration | Description |
| --- | --- |
| Lighting | Provide enough light daily – both natural and artificial. |
| Temperature | Keep a consistent temp. range of 70-85°F (21-29°C). |
| Humidity | Keep humidity between 40-60%. |
| Nutrients | Use balanced nutrient solution for nitrogen, phosphorus, and potassium. |
| Watering | Water regularly but not too much. Good drainage is a must. |
| Pruning | Prune regularly for airflow, height control, and dead/damaged foliage removal. |
In addition to this, monitor pH levels in soil or growing medium often. Adjusting pH to 6-7 helps maximize nutrient availability. Support, like trellises or stakes, may be necessary due to Canna-Tsu's heavy flowers.
Following these guidelines will increase the success rate of cultivating Canna-Tsu and yield high-quality buds with great medicinal properties.
Medical Benefits and Uses of Canna-Tsu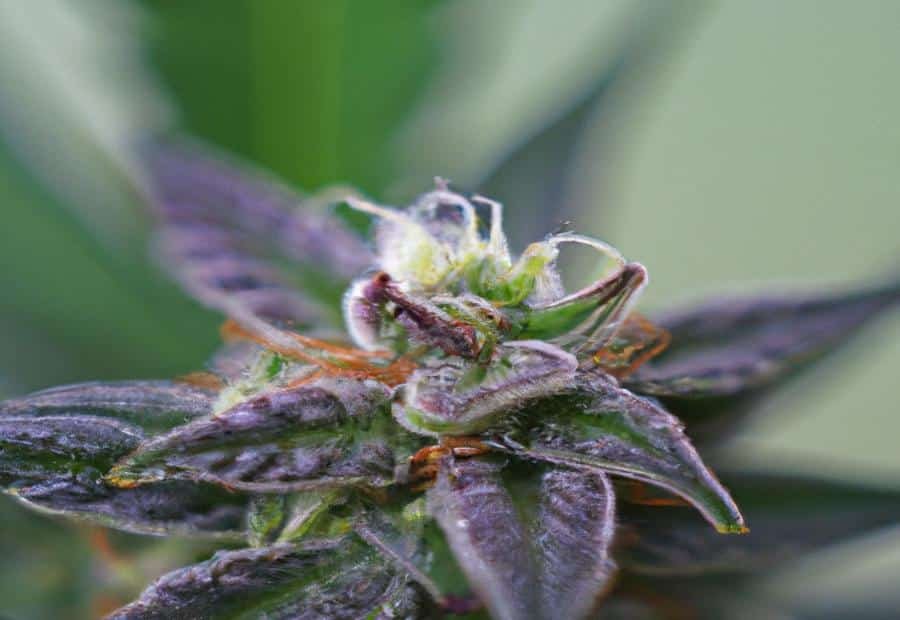 Photo Credits: Www.Letsallgrowcannabis.Com by Andrew Thomas
Canna-Tsu is a cannabis strain, popular for its therapeutic features. It is used to treat various medical conditions. It has a balanced ratio of CBD to THC, making it suitable for those sensitive to the psychoactive effects of THC.
Here are some of its medical benefits and uses:
Pain Management – Canna-Tsu relieves chronic pain caused by arthritis, fibromyalgia, and multiple sclerosis.
Anxiety and Stress Relief – It has calming effects which can help people with anxiety, stress and PTSD.
Anti-Inflammatory Properties – It reduces inflammation related to Crohn's disease and rheumatoid arthritis.
Seizure Control – It may reduce seizures in people with epilepsy.
Nausea and Vomiting Relief – It helps people undergoing chemotherapy or experiencing severe nausea and vomiting.
Neuroprotective Effects – It may have neuroprotective properties, beneficial for those with neurodegenerative disorders such as Parkinson's and Alzheimer's.
However, it is important to consult a healthcare professional before using this product for medical purposes, as individual experiences may vary.
User Reviews and Experiences with Canna-Tsu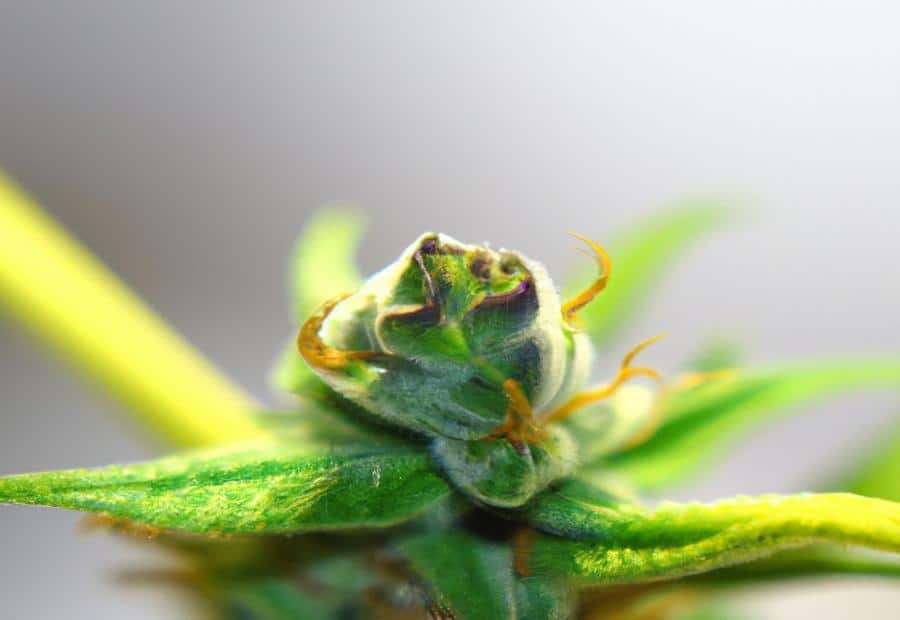 Photo Credits: Www.Letsallgrowcannabis.Com by Jerry Williams
Canna-Tsu is a cannabis strain gaining high praise. Users find it brings relief and relaxation. They report feeling calm and tranquil. The strain helps ease pain and reduce anxiety. This is thanks to its high CBD and low THC. The balance of its effects give users a pleasant experience. Hence, Canna-Tsu is a popular choice for those seeking a gentle cannabis experience.
Side Effects and Precautions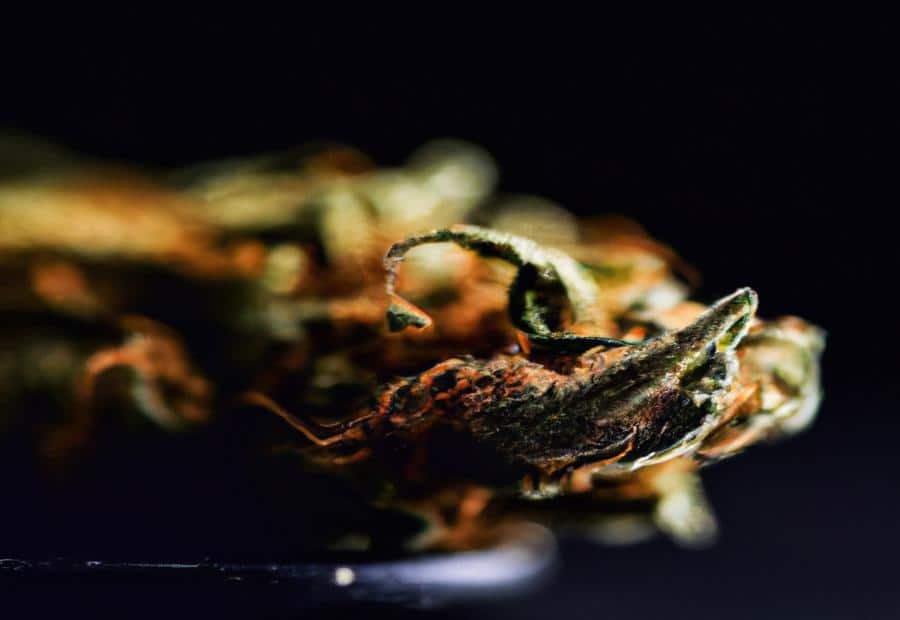 Photo Credits: Www.Letsallgrowcannabis.Com by William Garcia
Canna-tsu Strain is a cannabis strain with potential side effects and precautions. In spite of its benefits, it's important to be aware of any adverse effects. Here are some to be aware of:
1. Dry Mouth: Commonly known as cottonmouth, this can be relieved by drinking plenty of fluids.
2. Dizziness: This can be managed by starting with small doses and then gradually increasing.
3. Eye Redness: This can be taken care of with the help of eye drops designed to reduce redness.
4. Precautions: Consult a healthcare professional before use, especially if you have an existing medical condition or are taking medications. Start with low doses to gauge individual tolerance.
Remember that individual responses to Canna-tsu Strain may differ. Monitor its effects and adjust consumption accordingly for a safe and enjoyable experience.
Conclusion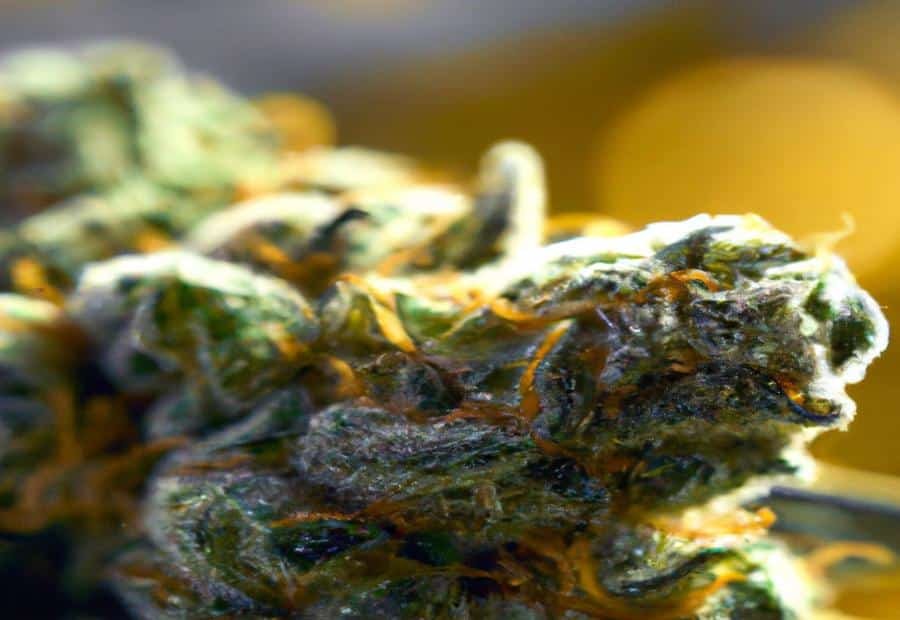 Photo Credits: Www.Letsallgrowcannabis.Com by Jonathan Anderson
Canna-tsu Strain stands out. It has high CBD and low THC levels. This means it provides therapeutic benefits without strong psychoactive effects. People use it for relief from pain, inflammation, and anxiety. It also has calming properties and promotes relaxation. Plus, it smells and tastes great. So, Canna-tsu offers a balanced experience for cannabis consumers.
FAQs about Canna-Tsu Strain
What is the grow information for Canna-Tsu strain?
Canna-Tsu is not difficult to cultivate and is highly resistant to mold and mildews. It can be grown indoors or outdoors, but excessive moisture should be avoided. When grown outdoors, it is ready for harvest by the middle of October and yields approximately 11 ounces of bud per plant. When grown indoors, it has a flowering period of 9-10 weeks and provides up to 13 ounces of bud per square meter.
How does Canna-Tsu make you feel more normal?
Canna-Tsu is known for its mellow and soothing psychoactive experience. It promotes relaxation and happiness without causing a strong psychoactive high. It can be used at any time of the day and may help improve concentration levels and alleviate anxiety.
Why is Canna-Tsu a fan favorite?
Canna-Tsu is highly regarded and has received positive reviews. It is praised for its ability to provide relaxation, anxiety relief, pain relief, and stress relief. Many users appreciate its awesome flavor and great pain relief.
Does Canna-Tsu help with body pains and muscle spasms?
Yes, Canna-Tsu is commonly used in medical treatments for muscle spasms, chronic pain, inflammation, and seizures. It is known to help relax muscles and alleviate pain.
Can Canna-Tsu be used for head and nerve pain?
Yes, Canna-Tsu has been reported to be effective for head and nerve pain, as well as stress relief. It contains high levels of CBD and is praised for its medicinal properties.
Can Canna-Tsu trigger panic attacks?
Canna-Tsu has a low THC content and is recommended for novices. Reviewers who are THC-sensitive have reported relief without experiencing panic attacks. However, individual reactions may vary.