Cannatonic is a popular and unique strain in the world of cannabis. Get ready to dive into the world of this remarkable strain and discover what sets it apart from the rest.
Overview of Cannatonic Strain
The Cannatonic Strain is a one-of-a-kind and highly desired strain in the cannabis industry. It is well known for its high CBD content, making it a great option for medical use. Its unique blend of genetics offer a range of therapeutic benefits without the psychoactive effects associated with marijuana.
What sets Cannatonic Pro CBD apart is its high CBD to THC ratio. This ensures that it provides cannabidiol (CBD), which has been proven to have medicinal properties, while minimizing the psychoactive effects of tetrahydrocannabinol (THC). This makes Cannatonic Pro CBD an ideal option for those who want health benefits without feeling "high".
One of the remarkable advantages of Cannatonic Pro CBD is its potential as a natural remedy for pain management. Its high CBD content has been found to have analgesic properties, offering relief for chronic pain conditions like arthritis or multiple sclerosis. Plus, its calming effects may also help reduce symptoms of anxiety and stress.
Additionally, compliance with legislation is essential, and Cannatonic Pro CBD abides by all legal requirements regarding THC content, so individuals can safely and legally access its health benefits.
For long-term preservation of Cannatonic Pro CBD, it should be kept in an airtight container in a cool and dark place, avoiding light, heat, and air, in order to maintain the stability of cannabinoids within the strain.
Cannatonic Pro CBD
Cannatonic Pro CBD, a strain known for its unique characteristics, offers a range of benefits that cater to different needs. In this section, we will explore what sets Cannatonic Pro CBD apart and delve into its specific qualities. Discover how this strain stands out in the world of CBD and why it has become increasingly popular among users seeking a variety of potential health benefits.
Characteristics of Cannatonic Pro CBD
Cannatonic Pro CBD is a strain with unique traits. Knowing them is key to taking advantage of its benefits and uses.
It has a high cannabidiol (CBD) content, making it CBD-rich. This means it won't have psychoactive properties like THC. It also has a low tetrahydrocannabinol (THC) content, avoiding any intoxication or impairment.
On top of these, it has a balanced terpene profile, which contributes to its smell and potential health advantages. Due to the terpenes, it may have mild sedative effects for relaxation and sleep.
The strain is non-GMO and organic, as it was grown following organic farming practices. Quality control measures are done on it too, to make sure every batch meets standards of purity, potency, and safety.
It has therapeutic properties for issues like chronic pain, inflammation, anxiety, and insomnia. Its organic nature makes it a natural alternative for holistic wellness.
Cannatonic Pro CBD is a reliable and efficient strain for medicinal purposes, due to its non-GMO status and quality control.
Benefits and Uses of Cannatonic Pro CBD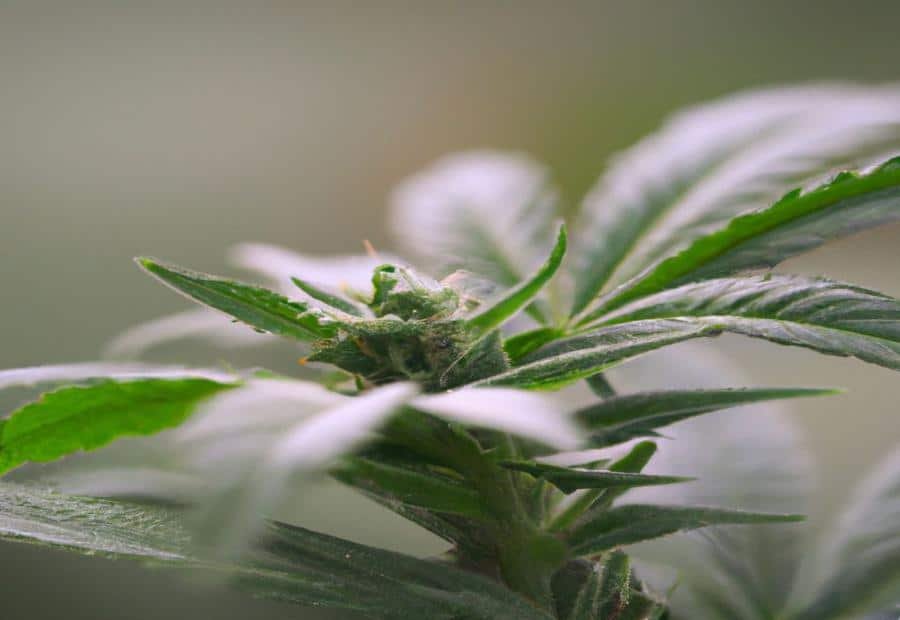 Cannatonic Pro CBD, derived from the Cannatonic strain, is a unique choice. It boasts a high CBD content, making it attractive for individuals seeking relief from physical and mental ailments.
1. Pain Management: It's been found to treat chronic pain, great for those with conditions like arthritis or multiple sclerosis.
2. Anxiety and Stress Relief: Its calming properties can reduce stress and anxiety, providing relaxation.
3. Mood Enhancement: It has mood-boosting effects, helping those with depression or mood disorders.
4. Sleep Aid: Its sedative properties can promote better sleep, ideal for those struggling with insomnia.
5. Muscle Spasm Control: The relaxing effects can reduce muscle spasms caused by fibromyalgia or multiple sclerosis.
6. Anti-inflammatory Properties: It may also help alleviate inflammation, helping those with arthritis or inflammatory bowel disease.
Moreover, Cannatonic Pro CBD is low in THC. So, you can reap the medicinal benefits without feeling high. Perfect for those wanting the advantages of cannabis without the psychoactive effects.
In summary, Cannatonic Pro CBD offers numerous benefits and uses. It has pain management, anxiety relief, mood enhancement, sleep aid, muscle spasm control, and anti-inflammatory properties. Its low THC content ensures it won't make you feel intoxicated. All in all, it's a great option for those seeking natural remedies for health conditions.
Compliance with Legislation
The Cannatonic strain is renowned for its unique properties and high CBD content. This makes it a desirable choice for consumers. What sets this strain apart is its strict adherence to regulation. It fulfills the rules set up by authorities, ensuring its legality and safety.
To meet these requirements, stringent tests and quality controls are conducted. Every step of production is closely monitored and regulated to achieve quality standards. Plus, the strain pays attention to specific CBD regulations. As the laws surrounding CBD usage evolve, Cannatonic strain stays up-to-date. It routinely tests and verifies CBD content to make sure it is within legal limits. This reassures customers, allowing them to use the strain confidently.
In short, Cannatonic strain is compliant with legislation. It meets all legal demands and quality standards. From cultivation to distribution, it is vigilantly maintained. By observing CBD regulations, the strain proves its commitment to compliance and becomes a reliable choice for consumers.
Proper Storage for Long-Term Preservation
Step 1: Temperature Control – Store the strain somewhere cool and dark. High temperatures can make it lose quality. Refrigeration or a cool, shady spot away from sunlight is best.
Step 2: Humidity Levels – The right moisture levels are important. Too much or too little will damage the buds and weaken their strength. Use airtight jars with humidity control packs to maintain the right humidity level.
Step 3: Air Exposure – Limit how much air touches the strain. Oxygen can ruin the cannabinoids and terpenes, leading to loss of potency and flavor. Store the strain in sealed containers and avoid opening them frequently.
Regularly checking the stored Cannatonic Strain is also important. This helps detect mold, pests, or other problems which could hurt the quality of the strain. By keeping to these tips, you can keep your Cannatonic Strain in top condition for optimal use and enjoyment.
Check out the best cannabis curing containers to keep your weed fresh.
Conclusion
The Cannatonic Strain is highly sought after in the cannabis community. It offers a calming and therapeutic experience due to its high CBD and low THC levels. This strain can help relieve pain, anxiety, and inflammation, making it popular among medical marijuana patients.
It has also gained attention for its potential anti-seizure properties, offering a potential treatment option for those with epilepsy. Plus, this strain has a balanced cannabinoid profile, so users can enjoy the therapeutic benefits of cannabis without the psychoactive effects of high THC strains.
The unique aroma and flavor of the Cannatonic Strain also add to its allure. It's described as earthy and citrusy, with hints of pine and spice. The taste is sweet and herbal, lingering on the palate.
And, this strain is also versatile. It can be consumed in different forms – smoking, vaping, or edibles. This gives users the flexibility to choose a method that fits their preferences and needs.
FAQs about Cannatonic Strain
What are the characteristics of the Cannatonic Pro strain?
Answer: The Cannatonic Pro strain is a balanced hybrid with 50% sativa and 50% indica. It visually resembles an indica strain with sturdy branches and dense, compact buds.
What makes the Cannatonic Pro CBD flower different from other cultivation methods?
Answer: The Cannatonic Pro CBD flower is grown indoors, allowing for total control over the hemp plants' environment. This cultivation method results in large resinous buds with powerful terpene profiles and a high cannabidiol content.
How does the Cannatonic Pro CBD flower smell and taste?
Answer: The Cannatonic Pro CBD flower has a distinct earthy aroma with hints of freshly squeezed citrus. When smoked, it carries sour notes and ends with a subtle woody scent. It offers a delightful taste reminiscent of citrus and fresh pine, with a sweet and tangy flavor that is not overpowering.
What are the properties of the Cannatonic Pro strain?
Answer: The Cannatonic Pro strain is well-known for its relaxing properties due to its high CBD content. It is considered a potent product in countries where therapeutic hemp is recognized.
How should I store the Cannatonic Pro flowers to preserve their flavor and effects?
Answer: It is recommended to store the Cannatonic Pro flowers in their original packaging. These airtight packages protect the flowers from light and moisture, ensuring the long-term preservation of their flavor and effects.
What is the THC content of the Cannatonic Pro CBD flowers?
Answer: The THC content in the Cannatonic Pro CBD flowers is below 0.2%, as required by French law. Weed Side Story ensures that their CBD products, including the Cannatonic Pro, comply with current legislation.