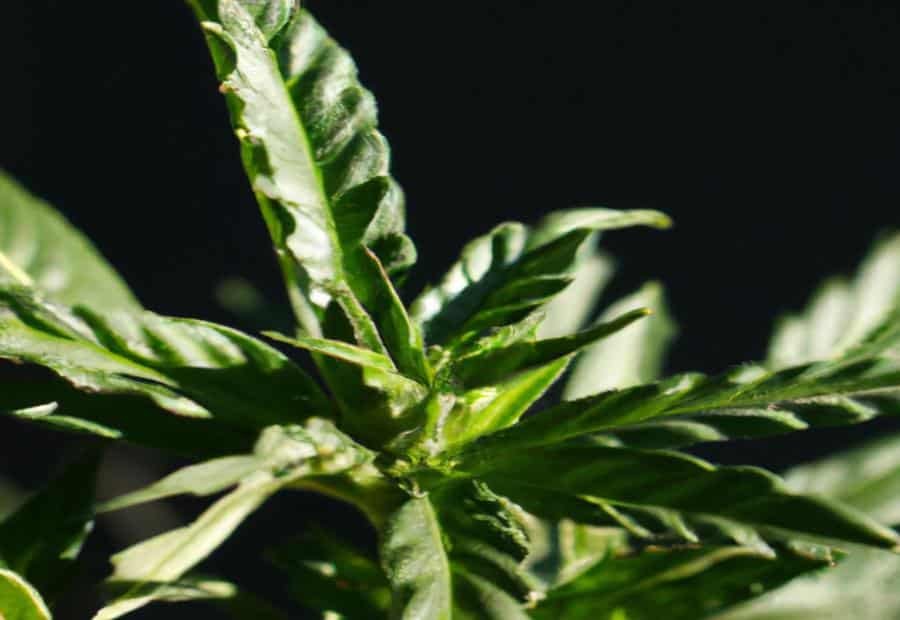 Photo Credits: Www.Letsallgrowcannabis.Com by Mark Martin
Durban Poison is a highly regarded strain known for its unique characteristics and effects. In this section, we will provide an introduction to the Durban Poison strain, giving you an overview of its origins, flavors, and potency. Additionally, we will explore the potential benefits that this strain is believed to offer, allowing you to understand why it has gained such popularity among cannabis enthusiasts.
Overview of Durban Poison
Durban Poison is a renowned cannabis strain from Durban, South Africa. It's renowned amongst marijuana fans everywhere. This sativa-dominant strain offers a host of advantages that make it much sought-after.
It's known for its stimulating and energizing effects. Durban Poison gives users a spark of imagination and concentration, making it fit for daytime use. It stimulates the mind without making you feel lethargic or stuck on the couch.
One of the key qualities of Durban Poison is its one-of-a-kind scent and flavor. It smells sweet and spicy, similar to anise or licorice, with hints of citrus and pine. The taste is also delightful, with earthiness and gentle fruitiness.
There are several variations of Durban Poison. They come with different potency in terms of THC or CBD levels, as well as slight variations in taste and aroma. Nevertheless, they all share the same characteristic effects that make Durban Poison so popular.
At the end of the day, Durban Poison has earned glowing reviews from users. They love its stimulating and invigorating effects. They also appreciate its ability to provide focus and motivation without feelings of anxiety or paranoia. Lastly, users enjoy its smooth smoke and delightful taste.
Benefits of Durban Poison
Durban Poison is a popular cannabis strain with many perks. It's known for giving an energizing and uplifting effect, perfect for those who need a boost of creativity or productivity. It boasts a potent cerebral high, which can help with stress, anxiety, depression, and fatigue. Plus, it sharpens focus and concentration. And, it has a sweet-spicy flavor profile.
What really sets Durban Poison apart is its unique qualities. Unlike some strains that make you feel drowsy, Durban Poison keeps you up and going. Its THC content makes it powerful and effective. Plus, it has a licorice-citrus aroma. It grows tall with long branches, making it beautiful to look at.
It's not just for recreational use – Durban Poison may offer medicinal benefits too. Studies suggest it can help with chronic pain, inflammation, nausea, and epilepsy. Plus, it improves mood and boosts wellbeing.
The History and Genetic Lineage of Durban Poison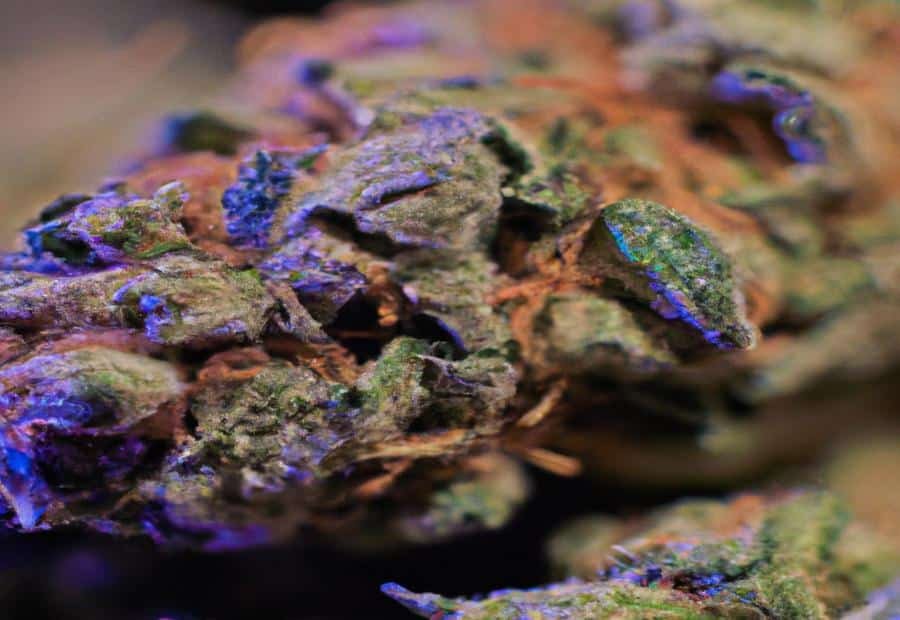 Photo Credits: Www.Letsallgrowcannabis.Com by Roger Sanchez
Durban Poison is one of the most renowned cannabis strains, and its history and genetic lineage have played a significant role in its popularity. In this section, we will explore the origins of Durban Poison and delve into its unique genetic traits. Uncovering the intriguing backstory and understanding the genetic makeup of this strain will provide valuable insights into why Durban Poison is highly regarded among cannabis enthusiasts.
Origins of Durban Poison
Durban Poison is a legendary cannabis strain from Durban, South Africa. It's renowned for its unique genetics and effects. Local tribes may have had this strain for centuries before it was noticed by worldwide marijuana fans.
Durban Poison's ancestry can be followed back to South African landrace strains. These strains are strong and able to survive in the local weather and conditions. This made Durban Poison also tough, so it's ideal for outdoor growing anyplace.
This strain has bright green buds, orange pistils, and a scent of sweet earth, pine, and spice. When smoked, it has an energizing and uplifting feeling, often called cerebral and creative. Unlike most other strains, Durban Poison has low THC but more CBD.
Different varieties of Durban Poison have their own features, flavors, and effects. They keep some common features of the original strain.
In conclusion, Durban Poison has a long history and distinct qualities that make it popular with cannabis lovers everywhere. If you're looking for inspiration or an invigorating experience, this strain is a unique option in the cannabis market.
Genetic Traits of Durban Poison
The Durban Poison strain has some unique characteristics and effects due to its genetic traits. This sativa-dominant strain comes from the South African city of Durban and is known for its pure sativa lineage. Let's examine the genetic traits in a table format:
| Genetic Traits | Description |
| --- | --- |
| Sativa Dominance | This strain is mainly sativa. It can provide an uplifting and energetic high. Also, it can cause mental stimulation. |
| Landrace Genetics | Durban Poison has maintained its original genetics. Its lineage can be traced back to Durban, South Africa. |
| High THC Content | Durban Poison usually contains high levels of THC. This contributes to its strong psychoactive effects and therapeutic benefits. |
Due to these genetic traits, cannabis fans seek out this strain. Durban Poison has a unique aroma and flavor profile too. It has pine, citrus, and earthy notes. Therefore, it adds more to the experience.
By learning about the genetic traits and other details of Durban Poison, enthusiasts can understand what makes it different from other strains.
Characteristics and Effects of Durban Poison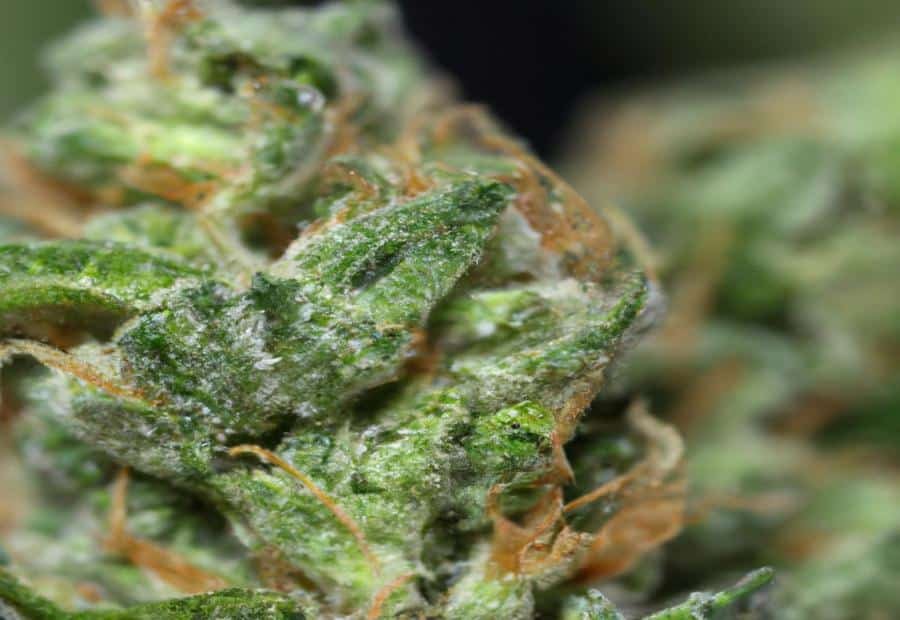 Photo Credits: Www.Letsallgrowcannabis.Com by Robert Robinson
Durban Poison is a renowned cannabis strain with distinct characteristics and effects. In this section, we will delve into the physical attributes of Durban Poison, its aroma and flavor profile, and the unique effects it produces. By exploring these aspects, we will gain a comprehensive understanding of what makes Durban Poison a sought-after strain in the cannabis community.
Physical Characteristics of Durban Poison
Durban Poison is a legendary cannabis strain! Its buds stand out with their dense, compact shape. Vibrant green leaves and trichomes that coat them, make them quite sticky and sparkly. Plus, the resin content makes Durban Poison potent and its therapeutic properties more powerful!
Aroma and Flavor Profile of Durban Poison
Durban Poison is famous for its unique smell and flavor. It has a strong scent, often described as earthy with subtle hints of pine and spice. Its taste is amazing – sweet and spicy, with a gentle citrus flavor. People really appreciate the strong and intricate tastes it provides.
To show the captivating aroma and flavor, a table can be used. This table includes columns like "Aroma Description," "Flavor Description," and "Intensity Level." These columns provide details about the earthiness, pine, spice, sweetness, spiciness, and citrus undertones, while also specifying the strength.
Apart from its amazing aroma and flavor, Durban Poison has other qualities that users may like. Some have reported a subtle minty aftertaste. It's also generally well-tolerated and doesn't usually cause coughing or throat irritation.
Effects of Durban Poison
The effects of Durban Poison are widely known for being energizing and uplifting. Users report feeling stimulated and creative, as well as having more focus and alertness. This strain provides a clear-headed and cerebral experience, without any sedation.
It is often used to combat stress, anxiety, and depression, as it is believed to offer a soothing and euphoric feeling.
What makes Durban Poison unique compared to other strains is its invigorating effects. Unlike some varieties that can lead to drowsiness, this strain offers an alert and focused experience. Creative types, such as artists and musicians, have taken a liking to it due to its ability to boost energy and enhance creativity.
In conclusion, the effects of Durban Poison are energizing, clear-minded, and productive. Its reputation for providing a euphoric sensation while keeping users mentally sharp makes it a popular choice among recreational consumers and those seeking relief from mental health conditions.
Comparison of Different Varieties of Durban Poison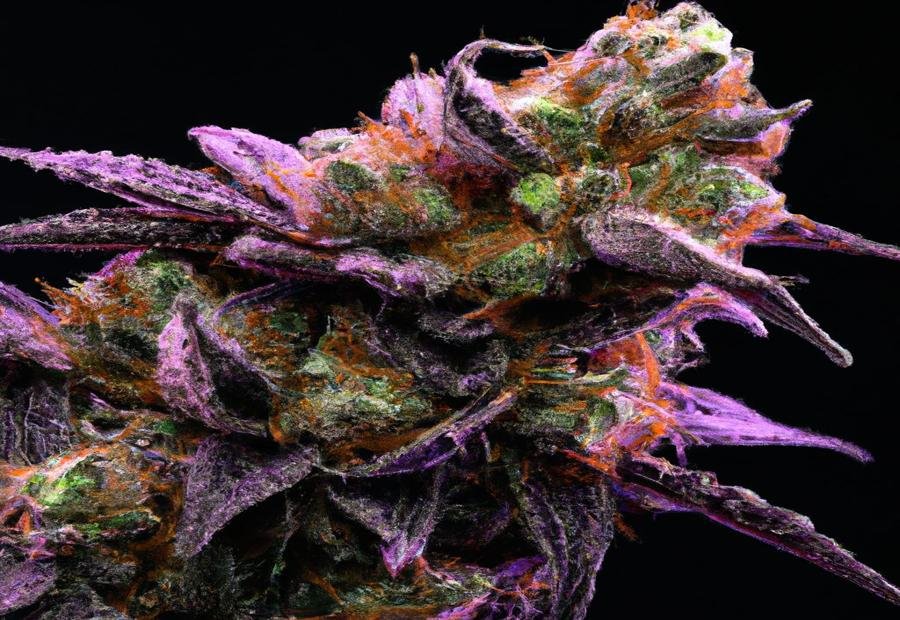 Photo Credits: Www.Letsallgrowcannabis.Com by Joe Anderson
With various strains derived from Durban Poison, each possessing unique features, let's explore the comparison of different varieties in this section. From the distinct characteristics to the varying effects, we'll delve into the world of Durban Poison and uncover what sets each variety apart.
Different Strains Derived from Durban Poison
Different varieties of Durban Poison have been bred and selected carefully. These strains offer distinct characteristics and effects, for a range of cannabis fans.
Examples include:
Durban Poison Purple: This type has vibrant purple hues, due to certain genetic traits. It has the signature uplifting and energizing effects of Durban Poison, plus an appealing look.
Durban Poison Kush: By introducing Kush genetics, this variation combines the flavors and aromas of both parent strains. It has the cerebral high of Durban Poison, plus a more calming experience.
Durban Poison Haze: This strain comes from crossing Durban Poison with a Haze strain. It has uplifting effects and strong cerebral stimulation, for a unique and invigorating experience.
Durban Poison Skunk: Incorporating Skunk genetics enhances the pungent aroma of Durban Poison. It delivers strong cerebral effects, and an earthy scent that many users appreciate.
Durban Diesel: This hybrid strain is from crossing Durban Poison with Diesel genetics. It has stimulating yet balanced effects, combining the energizing properties of Durban Poison, with a Diesel flavor profile.
Each variety has its own feel and features. For example, Durban Poison Purple stands out due to its color. Durban Poison Kush has a more relaxing effect, compared to the usual energetic high. And Durban Poison Haze has heightened cerebral stimulation. So, every strain caters to different preferences in the cannabis community, allowing individuals to pick what suits them best.
Therefore, the various strains of Durban Poison provide diverse choices for cannabis enthusiasts. Each one has different characteristics and effects, so users can find the strain that fits their needs and desires for a personal experience.
Unique Features of Each Durban Poison Variety
Durban Poison is a special strain of cannabis, with each variety having its own individual character. Distinctive genetic features, cannabinoid profile, terpene composition, potency levels, and growth needs – all these aspects make each Durban Poison variety different.
Plus, each variety offers a unique aroma and flavor profile, effects on mood and energy levels, and an overall experience.
This gives cannabis enthusiasts a wide range of options to choose from based on their personal preferences and desired effects. Exploring the various characteristics of the Durban Poison strain family can help individuals find the right match for their needs.
Reviews and User Experiences of Durban Poison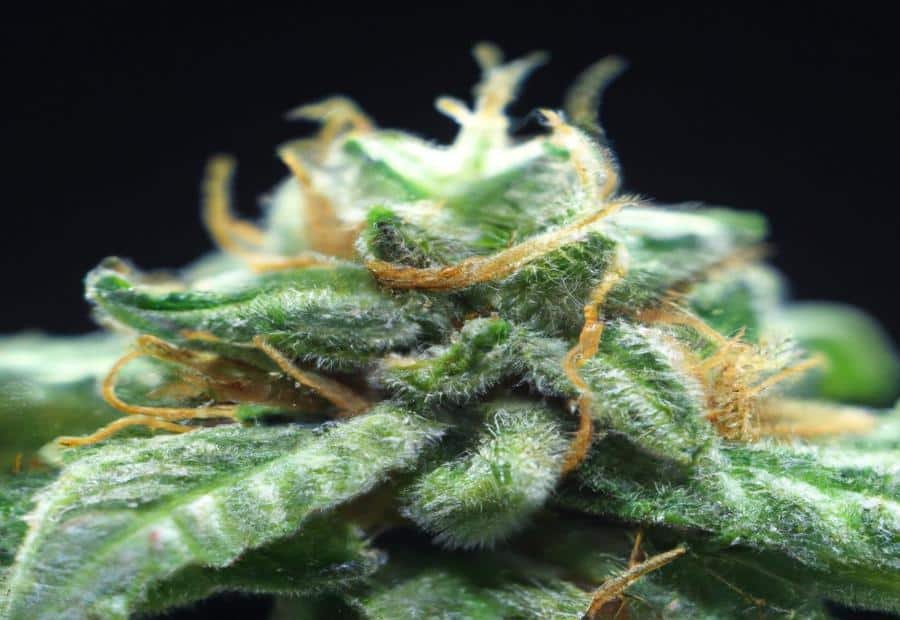 Photo Credits: Www.Letsallgrowcannabis.Com by Logan Johnson
Discover the real experiences and reviews surrounding the widely renowned Durban Poison strain. Unveiling both positive reviews and user experiences, this section offers valuable insights into the effects, flavors, and overall satisfaction associated with Durban Poison. Get ready to dive into the world of this potent cannabis strain and learn firsthand what makes it a favorite among enthusiasts.
Positive Reviews of Durban Poison
Durban Poison has earned a lot of rave reviews! People love its special effects and qualities; making it a favorite pick for cannabis connoisseurs.
Users report feeling clear-minded and energetic after having Durban Poison. It's known to inspire motivation, perfect for daytime activities or creative projects.
Also, Durban Poison's aroma and flavor are praised. It has a yummy blend of licorice and pine – a really refreshing taste!
Plus, this strain is great for calming stress and anxiety. Many people find it improves their mood without making them drowsy or sluggish.
Moreover, Durban Poison's potency and reliability add to its fame. It gives users the effects they want consistently, which makes it popular amongst the cannabis community. All in all, the good reviews of Durban Poison show its distinctive features and how it provides an enjoyable experience.
User Experiences with Durban Poison
Durban Poison is famed for its unique effects. People have expressed various sensations when using it.
One common experience is more energy. After consuming Durban Poison, many people have described feeling energized and invigorated. This makes the strain a great choice for those looking for a productivity boost or involved in physical activities.
It is also celebrated for its mood-improving properties. People often feel euphoric, content and happy.
Creativity and mental clarity also commonly result from using Durban Poison. People often feel more focused and inspired. This makes it perfect for artistic endeavors and brainstorming.
It also reduces stress and anxiety. Many people have noticed a decrease in stress, anxiety and tension after using the strain. It promotes a calming effect.
Social interaction is another effect of Durban Poison. People typically find it promotes sociability and talkativeness. It is great for social events and conversations.
Finally, it helps with focus and concentration. People have reported being more alert and attentive during activities needing sustained attention.
Moreover, its aroma, flavor and physical characteristics make it stand out from other varieties. It offers an energizing experience with little sedative effects, preserving its reputation.
In sum, Durban Poison produces increased energy, euphoria, creativity, reduced stress, better socialization, and improved focus. Its features make it desirable for cannabis lovers.
Conclusion and Recommendations for Durban Poison Enthusiasts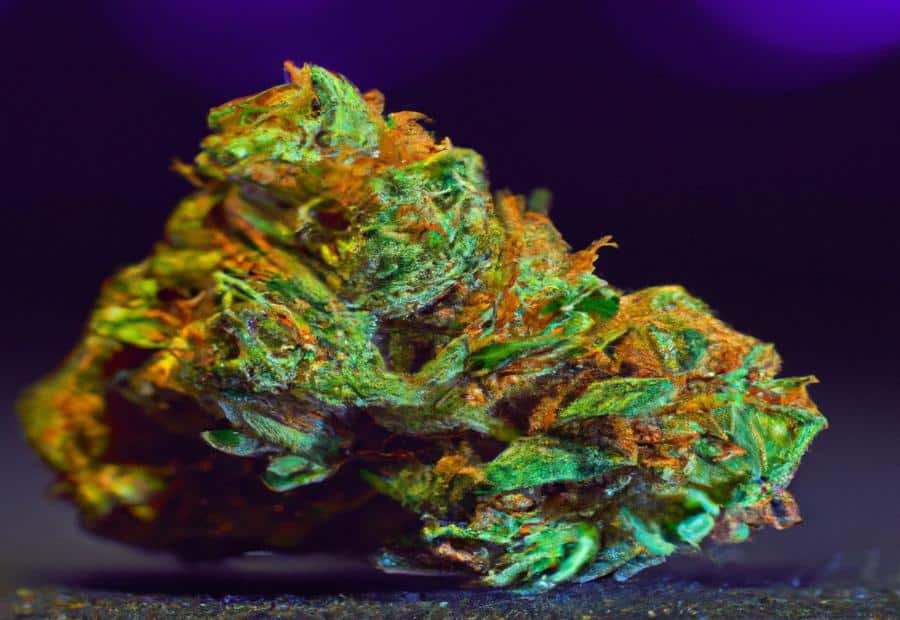 Photo Credits: Www.Letsallgrowcannabis.Com by Joseph Wright
Durban Poison is a fave of enthusiasts—offering interesting traits and effects. Here's what Durban Poison lovers need to consider:
Potency/Effects: High THC content and an energizing experience are what Durban Poison is known for. It's great for a cerebral and uplifting experience.
Aroma/Taste: Sweet and spicy, similar to earthy or anise. Its flavor has hints of pine and lemon.
Growing Conditions: Likes sunny, warm climates—great for outdoor growing. It flowers in 8-9 weeks.
Strain Characteristics: Long, dense buds with vibrant green colors. Sativa-dominant makes it tall and lanky.
Medicinal Benefits: Stress relief, fatigue, depression, appetite stimulation, and pain management.
Recreational/Social Use: Great for daytime use or social events. Enhances focus and creativity—perfect for artists and musicians.
Lastly, Durban Poison has a long history. It originated from South Africa and is cherished for its potency and special terpene profile.
Potential Medicinal Uses of Durban Poison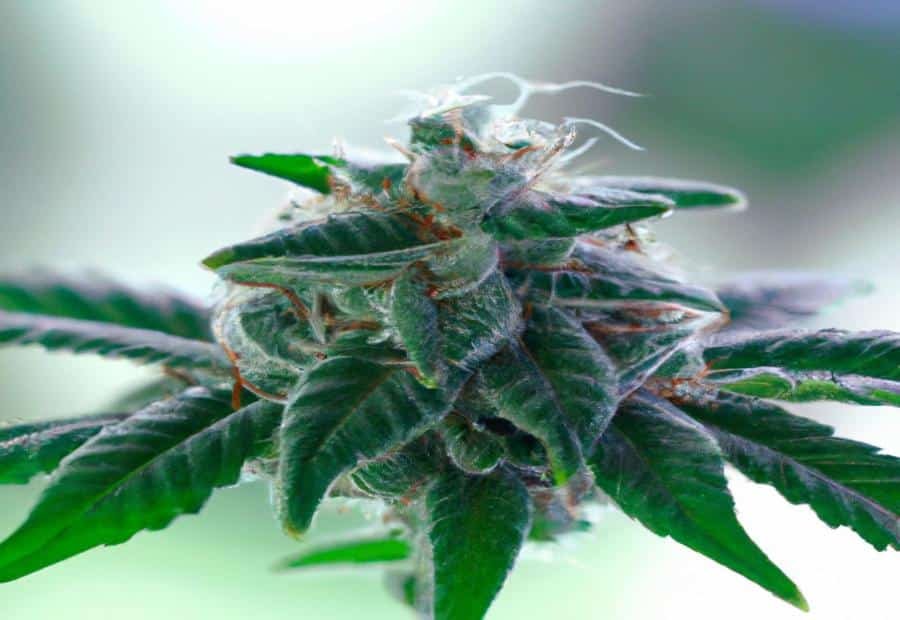 Photo Credits: Www.Letsallgrowcannabis.Com by David Mitchell
Durban Poison, known for its unique properties, holds immense potential in the realm of medicinal applications. In this section, we will delve into the various ways Durban Poison can be utilized for its medical benefits and therapeutic applications, providing promising prospects for individuals seeking alternative forms of treatment. With its specific attributes and chemical composition, Durban Poison offers a range of potential advantages that are worth exploring.
Medical Benefits of Durban Poison
Durban Poison is famed for its outstanding therapeutic benefits, making it a much-demanded strain. It's viewed as suitable for treating a range of ailments due to its potent effects.
One of Durban Poison's main medical benefits is its success in handling pain. People have declared remarkable relief, specifically useful for those enduring chronic pain issues. Plus, people battling anxiety and stress have experienced a decrease in symptoms after using Durban Poison. This strain encourages relaxation and helps ease the psychological issues connected to stress and anxiety.
Moreover, Durban Poison is known for its mood-elevating properties. After consuming, people usually report an uplifted disposition and an overall feeling of well-being. Additionally, Durban Poison can increase focus and creativity, useful for those wanting mental clarity or a creativity boost.
As far as energy goes, Durban Poison has been found to offer a natural energy increase without the jitteriness often related to other stimulants. Several users have said they felt energized after using this strain, making it a suitable option for those needing an extra energy burst.
Another major advantage of Durban Poison is its capacity to stimulate appetite. This strain is especially useful for those struggling with loss of appetite or going through treatments that suppress appetite. Durban Poison can successfully stimulate hunger and improve food consumption.
On top of these well-known benefits, Durban Poison has unique properties not yet discussed. This strain is thought to have anti-inflammatory effects, potentially aiding in reducing symptoms or conditions associated with inflammation. Moreover, medicinal marijuana users have reported using Durban Poison effectively to reduce headaches or migraines. Its quick-acting nature also makes it ideal for individuals needing immediate symptom relief.
Overall, the ample medical advantages of Durban Poison make it a valuable choice for those looking for alternative methods of managing various health concerns.
Therapeutic Applications of Durban Poison
Durban Poison is a cannabis strain renowned for its therapeutic potential. Noted for its energizing effects, it could help manage depression, anxiety, and fatigue. Plus, its high THC levels may stimulate appetite and relieve nausea.
Moreover, Durban Poison may be beneficial for those with PTSD and ADHD. Its low CBD content produces psychoactive effects that may regulate moods and focus.
Research also suggests that the strain has anti-inflammatory and antioxidant properties. These effects could reduce inflammation and oxidative stress, offering relief to those with chronic pain.
In conclusion, Durban Poison holds promise for those in search of natural treatments. It could help manage conditions such as depression, anxiety, and fatigue. Plus, it may be effective in treating mental health issues, as well as reducing inflammation and providing pain relief.
FAQs about Durban Poison Strain
What is the genetic lineage of Durban Poison?
Durban Poison is a landrace cannabis strain that originated in the regions surrounding Durban, South Africa. Its genetic roots consist of Durban Sativa plants and an unknown Indica strain, making it a Sativa-dominant variety.
What are the growing characteristics of Dutch Passion's Durban Poison?
Dutch Passion's Durban Poison is a tall plant that is suitable for outdoor and greenhouse cultivation. It can also be grown indoors with proper training. It has a flowering period of 8-9 weeks and is known for being reliable and resistant to mold. The strain yields large quantities of high-quality marijuana.
What are the flavor and aroma of Durban Poison?
Durban Poison has a unique flavor profile with notes reminiscent of liquorice and anise candy. Its aroma is characterized by sweet and spicy liquorice tones, along with hints of skunk and diesel.
Are there any discounts available for buying Durban Poison?
Yes, Dutch Passion offers discounts for purchasing multiple units of Durban Poison. Customers can avail of a 5% discount when buying 3 units, a 10% discount when buying 5 units, and a 15% discount when buying 10 units.
What are the high and effects of Durban Poison?
Durban Poison exerts a quintessential Sativa high that leaves users feeling motivated and ready for action. It has a positive mood-enhancing effect, making it a great choice for wake and bake. The strain offers a lasting high and is known for its stimulating and invigorating effects.
What are the unique features of Dutch Passion's Auto Durban Poison?
Auto Durban Poison is an automatic version of the original Durban Poison photoperiod variety. It is a high-quality autoflowering feminized strain with a rapid growth rate. It has a slower vegetative phase compared to other autoflowering strains, resulting in taller-than-average plants. Auto Durban Poison offers a luxurious and stimulating experience, both in terms of vaporization and smoking.