Discovering a new, potent strain of marijuana that hits all the right notes can be a thrilling experience. Did you know that Oreoz, a hybrid creation by crossing Cookies and Cream with Secret Weapon is known as "Oreo Cookies" or just "Oreos"? This article will unpack everything about this sweet yet strong hybrid strain – from its origin to effects to cultivating methods.
Intrigued? Let's delve into the world of Oreoz!
Key Takeaways
Oreoz is a hybrid strain of marijuana created by crossing Cookies and Cream with Secret Weapon, resulting in a potent indica-dominant strain.
This strain offers a range of effects, including mood enhancement, appetite stimulation, stress relief, pain management, and muscle relaxation.
The Oreoz strain has a unique appearance and aroma reminiscent of crushed Oreo cookies with earthy and herbal undertones. It has a high THC content ranging from 22% up to an impressive 33%.
Overview of the Oreoz Strain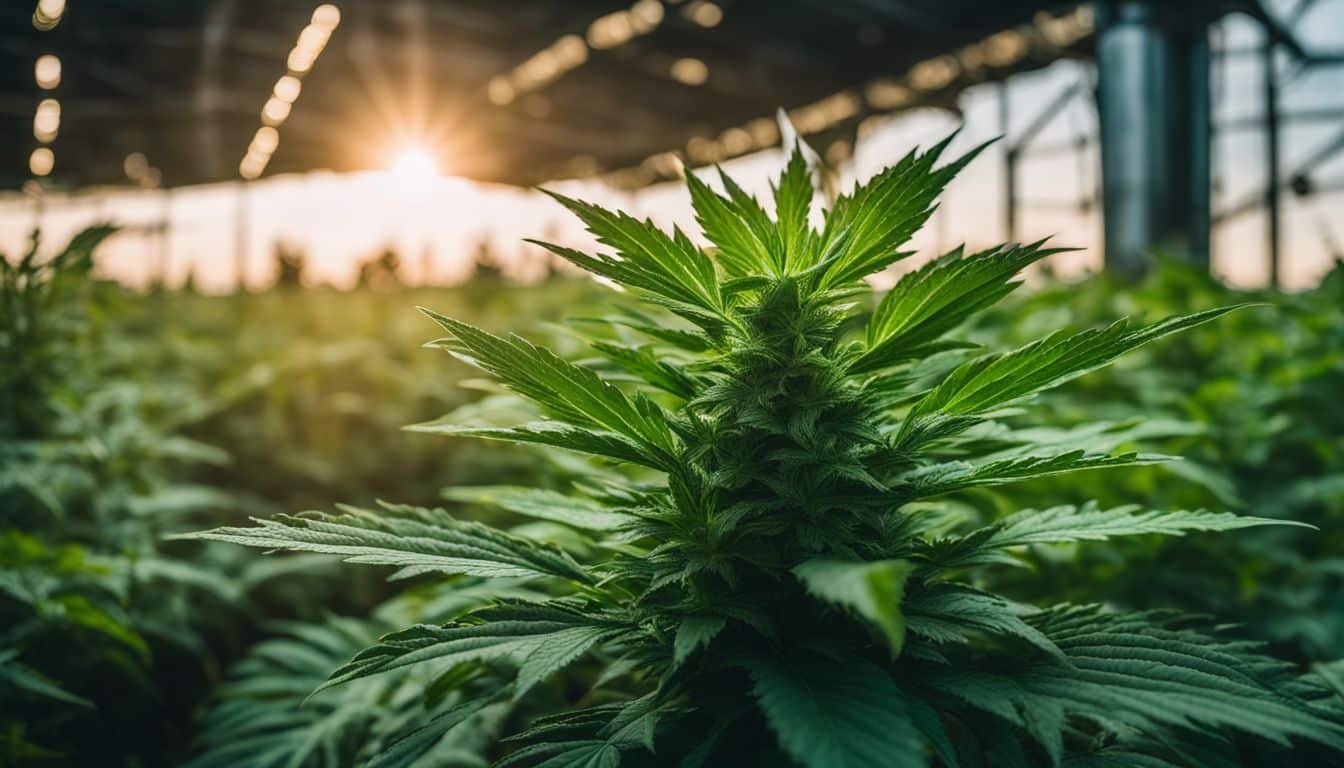 The Oreoz strain is a potent hybrid marijuana strain that was created by crossing Cookies and Cream with Secret Weapon.
History & Genetics
The Oreoz strain, often known as Oreo Cookies or Oreos, boasts a rich lineage that has contributed to its popularity among cannabis enthusiasts. Its genetic makeup combines the powerhouse strains of Cookies and Cream and Secret Weapon.
This mix results in a hybrid marijuana strain leaning heavily towards indica, offering an ideal balance with 70% indica dominance and 30% sativa. Decoding its terpene profile reveals β-Caryophyllene, β-Myrcene, and δ-Limonene as dominant terpenes adding to the slightly spicy flavor this potent strain is renowned for.
A testament to careful selection within the breeding process is reflected in its high THC content which reaches up to an impressive 33%. Henceforth securing it's position as one of the most potent marijuana strains in today's market.
Effects
Oreoz strain delivers a swift head high, ushering in waves of euphoria while deeply relaxing the body. This immediate impact often descends into a mood-enhancing experience that stimulates appetite and increases happiness.
Exploring its stress relief qualities further reveals potent pain management properties which enhance overall well-being.
The calming sensations from using Oreoz make it ideal for those seeking to manage anxiety, inflammation, depression, or lack of appetite. Muscle relaxation is yet another benefit this strain offers as users enjoy blissful sleep patterns due to the drowsy effects after use.
A surprising dash of increased mental clarity and boosted creativity leaves most users keen on experiencing more from the Oreoz strain's holistic package.
Appearance, Aroma & Flavor
The Oreoz strain takes its name from the unique look and flavor of its buds, similar to the well-known sandwich cookie. You'll first notice this hybrid's chunky trichome-covered buds, evoking images of crushed Oreo dessert sprinkled with gummy worms, a playful visual treat giving it an endearing charm.
Its appearance appeals not just by sight but also offers a tactile experience as they are dense to touch.
Moving beyond visuals to your olfactory senses, Oreoz fills the room with an aroma that intertwines sweetness, earthiness, and slight pungency in perfect harmony. Breaking apart these densely packed buds releases a robust gassy scent undercut by herbal tones akin to wood and coffee.
The flavor profile leans towards the sweeter side mimicking campfire s'mores mixed amidst rich notes of chocolate complemented subtly by accents of diesel fuel undertones for balance.
THC Content
The THC content of the Oreoz strain is quite impressive. With a minimum of 22% THC, this cannabis variety is known for its high potency. If you're looking for a strain that packs a punch, Oreoz is definitely worth considering.
Its psychoactive effects are strong and long-lasting, making it a favorite among experienced cannabis users. Whether you're interested in cultivating your own plants or simply want to enjoy the benefits of this strain, the Oreoz's THC level ensures an enjoyable experience every time.
Growing
The Oreoz strain is highly regarded among Colorado tokers and is a popular choice for cannabis consumers. If you're interested in growing this hybrid cannabis strain, here are some important facts to keep in mind:
Flowering time: The Oreoz strain typically flowers in 53 days, which is relatively fast compared to other strains.
Outdoor cultivation: It thrives when grown outdoors, making it a great choice for those who have access to an outdoor space for cultivation.
Yield: When grown outdoors, Oreoz can yield around 10-15 ounces per plant. This makes it a high-yielding strain that can provide a bountiful harvest.
Market availability: Oreoz has made its way into both legacy and legal markets, so it shouldn't be too hard to find seeds or clones if you're interested in growing this strain.
Comparison Between Oreoz and Ice Cream Cake Strains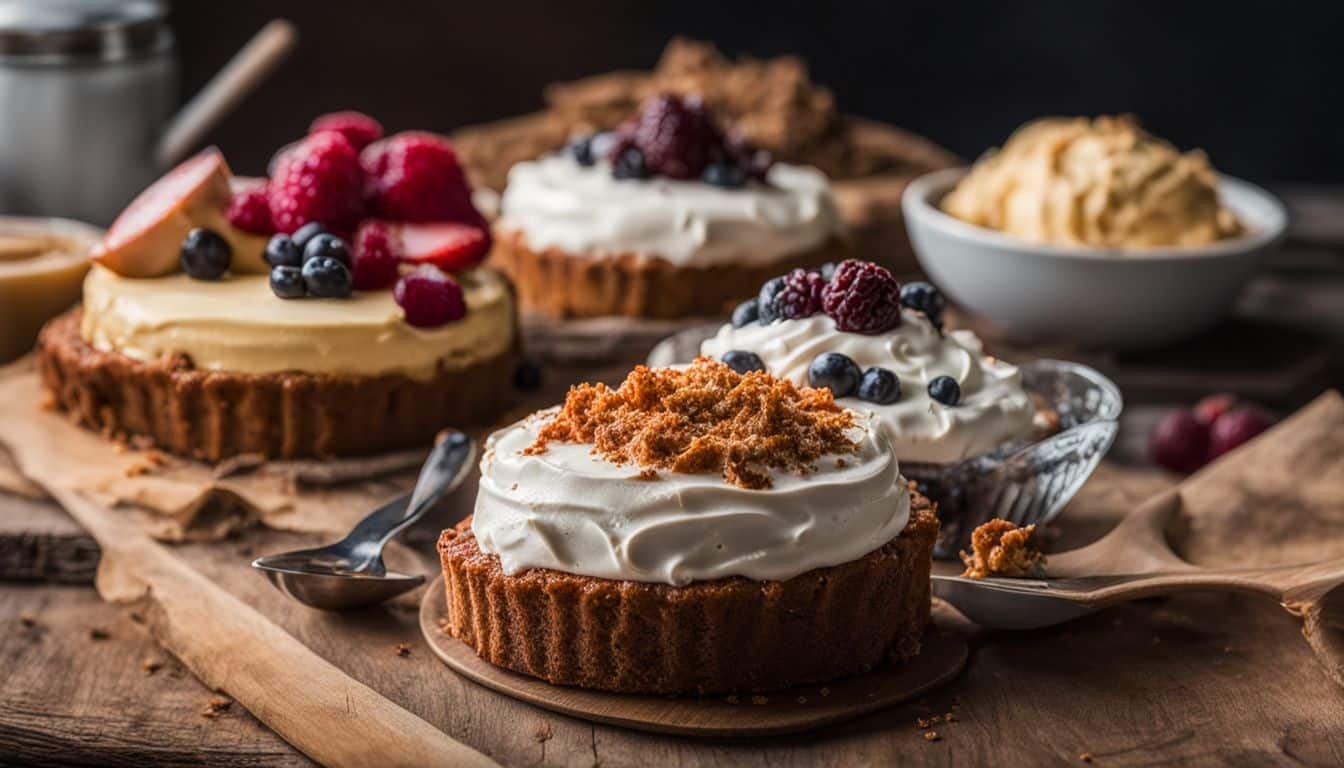 The Oreoz and Ice Cream Cake strains are both popular choices, yet they each boast distinct characteristics. Here is a comparative analysis of both strains.
| | Oreoz Strain | Ice Cream Cake Strain |
| --- | --- | --- |
| Genetics | The Oreoz strain is created by crossing Cookies and Cream with Secret Weapon. | Not extensively discussed in this article. |
| Effects | The Oreoz strain is known for its indica-dominant effects and potential stress-relieving properties. | Not extensively discussed in this article. |
| Appearance, Aroma & Flavor | Recognized for its rich terpene profile. | Not extensively discussed in this article. |
| THC Content | The THC content of Oreoz strain ranges from 26.5-29.5%, which is considered high. | Not extensively discussed in this article. |
When selecting a strain, always consider your specific needs and tolerances. While the Oreoz strain is extensively reviewed here, further research into the Ice Cream Cake strain is recommended for a comprehensive comparison.
Benefits of the Oreoz Strain
The Oreoz strain offers a range of benefits, from improved taste and smell to its potent effects and therapeutic benefits.
Improved taste and smell
The Oreoz strain offers an improved taste and smell that adds to its overall appeal. When you break apart the buds, you'll release a captivating aroma that combines earthiness with hints of herbs.
The scent is complex, with sweet and slightly pungent notes blending together for a flavorful experience. Moreover, this strain's aroma has been compared to campfire s'mores, with undertones of chocolate and diesel.
With its pleasant scent and tasty flavor profile, the Oreoz strain is highly desirable among cannabis enthusiasts.
Effects & Benefits
The Oreoz strain offers a range of effects and benefits that can enhance your cannabis experience. This hybrid marijuana strain, with its unique blend of indica and sativa genetics, delivers a blissful, drowsy, and relaxed effect on users.
It provides immediate head rush followed by waves of euphoria and relaxation throughout the body. Beyond the pleasant high it induces, Oreoz also has therapeutic properties that make it beneficial for those suffering from anxiety, inflammation, depression, lack of appetite, and chronic pain.
So whether you're looking to unwind after a long day or seeking relief from certain conditions, the Oreoz strain is worth considering.
How to Use and Store Oreoz Strain
To use Oreoz strain, start with a low dosage and gradually increase as needed. Store the strain in an airtight container in a cool, dark place to preserve its potency and freshness.
Dosage recommendation
The recommended dosage for the Oreoz strain is 10-15mg per day. You can choose to take the entire dose at once, or you can split it into two doses – one in the morning and one in the evening.
Finding the right dosage that works for you may require some experimentation, so start with a lower amount and gradually increase if needed. It's important to remember that everyone reacts differently to cannabis, so listen to your body and adjust accordingly.
Storing and preserving
To ensure the quality and longevity of your Oreoz strain, follow these tips for storing and preserving:
Reduce light intensity during the last 2 weeks of flowering to preserve flower quality and terpene expression.
Store your Oreoz strain in a cool, dark place to protect it from light and heat, which can degrade the cannabinoids and terpenes.
Use airtight containers, such as glass jars with rubber seals or vacuum-sealed bags, to prevent air exposure that can lead to oxidation.
Keep your Oreoz strain away from moisture, as excess humidity can promote mold growth. Use moisture – control packs if needed.
Avoid exposing your Oreoz strain to extreme temperature fluctuations, as this can also affect its potency and flavor.
Label your storage containers with the strain name, date of purchase or harvest, and any other relevant information for easy identification in the future.
How to Find and Buy Oreoz Strain
To find and buy Oreoz Strain, you can start by checking with local dispensaries or cannabis shops in your area. Look for reputable sellers who have a variety of strains available. Additionally, you can search online platforms or websites that specialize in selling cannabis products.
Make sure to read reviews and check for any necessary licenses or certifications before making a purchase.
Where to buy Oreoz strain
You can find the Oreoz strain at Kush 21 dispensaries in the PNW area. It is grown by SuperNova and powered by Gravity Cannabis. If you're interested in cultivating the strain yourself, Oreoz strain seeds are available for purchase. Additionally, Colorado tokers also enjoy this popular hybrid cannabis strain.
How to identify quality Oreoz strain
To identify a quality Oreoz strain, there are a few key factors to look out for. First and foremost, check the trichome production. Trichomes are the tiny crystals that cover the surface of the buds and contain cannabinoids like THC.
A high-quality Oreoz strain will have an abundance of these resinous trichomes.
Next, pay attention to the appearance and aroma of the buds. Quality Oreoz strains typically have dense, sticky buds with vibrant colors ranging from greens to purples. The aroma should be strong and pungent, with hints of sweetness or earthiness.
Lastly, consider the THC levels. A good Oreoz strain will have a high THC content, usually around 22%. Keep in mind that higher THC levels may result in more potent effects.
Conclusion
In conclusion, Oreoz is a potent and flavorful hybrid strain that offers a unique combination of indica-forward effects and a head high. With its strong THC content and pleasant aroma, Oreoz is enjoyed by many for its stress-relieving benefits.
Whether you're growing it yourself or purchasing from a reputable source, the Oreoz strain is definitely one worth trying for cannabis enthusiasts looking for an enjoyable experience.
FAQs
1. What are the effects of the Oreoz strain?
The Oreoz strain is known for its relaxing and uplifting effects that can leave users feeling happy, calm, and possibly even sleepy.
2. Is the Oreoz strain suitable for beginners?
Yes, the Oreoz strain can be enjoyed by beginners as it has a moderate THC level and generally produces a mellow high without overwhelming side effects.
3. What flavors does the Oreoz strain have?
The Oreoz strain offers a delightful combination of sweet vanilla and earthy undertones, making it an enjoyable experience for those who appreciate unique flavors.
4. How does the Oreoz strain help with medical conditions?
The therapeutic properties of the Oreoz strain may provide relief from chronic pain, insomnia, stress, anxiety, and depression due to its calming nature. However, it's always best to consult with a healthcare professional before using cannabis as a treatment option.