Looking for a potent, flavorful strain to elevate your cannabis experience? Welcome to our Original Glue Strain review! This Indica-dominant hybrid packs a punch with its high THC levels and powerful blend of Chem's Sister, Sour Dubb, and Chocolate Diesel.
We've got all the details on this strain's standout features – from taste and aroma to cultivation tips – aimed at giving you the utmost satisfaction. Ready for an adventure? Read on..
Key Takeaways
The Original Glue Strain, also known as Gorilla Glue or GG4, is an indica – dominant hybrid with high THC levels and a powerful genetic background.
It delivers potent effects such as physical relaxation, euphoria, and potential sleepiness.
This strain is highly regarded for its use in pain relief and is suitable for cultivation both indoors and outdoors.
Overview of Original Glue Strain (aka Gorilla Glue, GG4)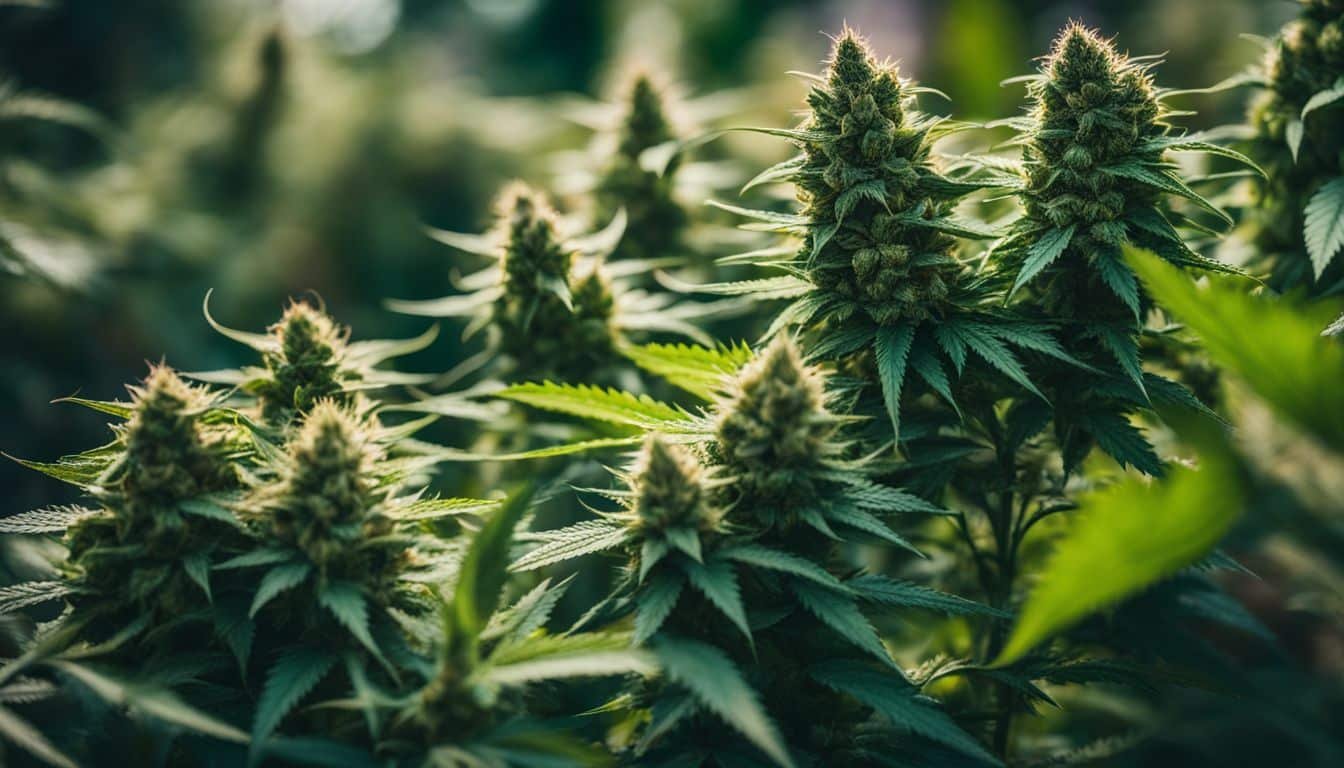 The Original Glue Strain, also known as Gorilla Glue or GG4, is an indica-dominant hybrid with a genetic background of Chem's Sister, Sour Dubb, and Chocolate Diesel.
Genetic background (Chem's Sister, Sour Dubb, and Chocolate Diesel)
The Original Glue cannabis strain owes its distinct characteristics to a unique genetic lineage. Chem's Sister, Sour Dubb, and Chocolate Diesel serve as the parental plants of this potent hybrid.
These parent strains each contribute certain qualities that make Original Glue what it is today. The high THC content and heavy diesel aroma can credit their origins to the robust genetics of Chocolate Diesel.
Similarly, the flavorsome hints of sourness in Original Glue are derived from Sour Dubb's genes. Lastly, Chem's Sister imparts noticeable earthy notes into this strain's flavor profile along with an added layer of complexity.
Through careful breeding programs involving these three strains, cultivators have been successful in curating a chemovar that stands out within the vast cannabis landscape.
Indica-dominant hybrid
Original Glue, with its Indica dominance, brings notable sedative effects to users. Well embraced for striking the right balance between Indica and Sativa characteristics, this hybrid strain never fails to deliver a calming experience.
You'll find that it effortlessly sparks relaxation and replaces worldly worries with a blissful state of euphoria.
Despite its name suggesting stickiness and immobility, Original Glue does more than just glue you to your couch. Its usage spans beyond recreational purposes into medicinal applications.
Many seek solace in this hard-hitting Indica-dominant hybrid for pain relief as well as alleviating stress and anxiety. Proving successful in promoting peace of mind amidst life's chaotic rhythm, Original Glue is a choice strain among cannabis aficionados.
High THC content
The Original Glue strain, commonly called Gorilla Glue or GG4, stands out in the cannabis world for its exceptional THC content. This sativa-dominant hybrid packs a high potency punch with THC levels often reaching up to 32%.
Depending on cultivation and growing conditions, these percentages can significantly vary. Some tests have shown GG4's THC content range from a mild 12.5% to an intense 26.4%. The staggering potential of this strain for higher concentration points towards one reason why both recreational and medical marijuana users are drawn to it – the promise of potent effects delivered swiftly and durably.
Effects and Aromas of Original Glue Strain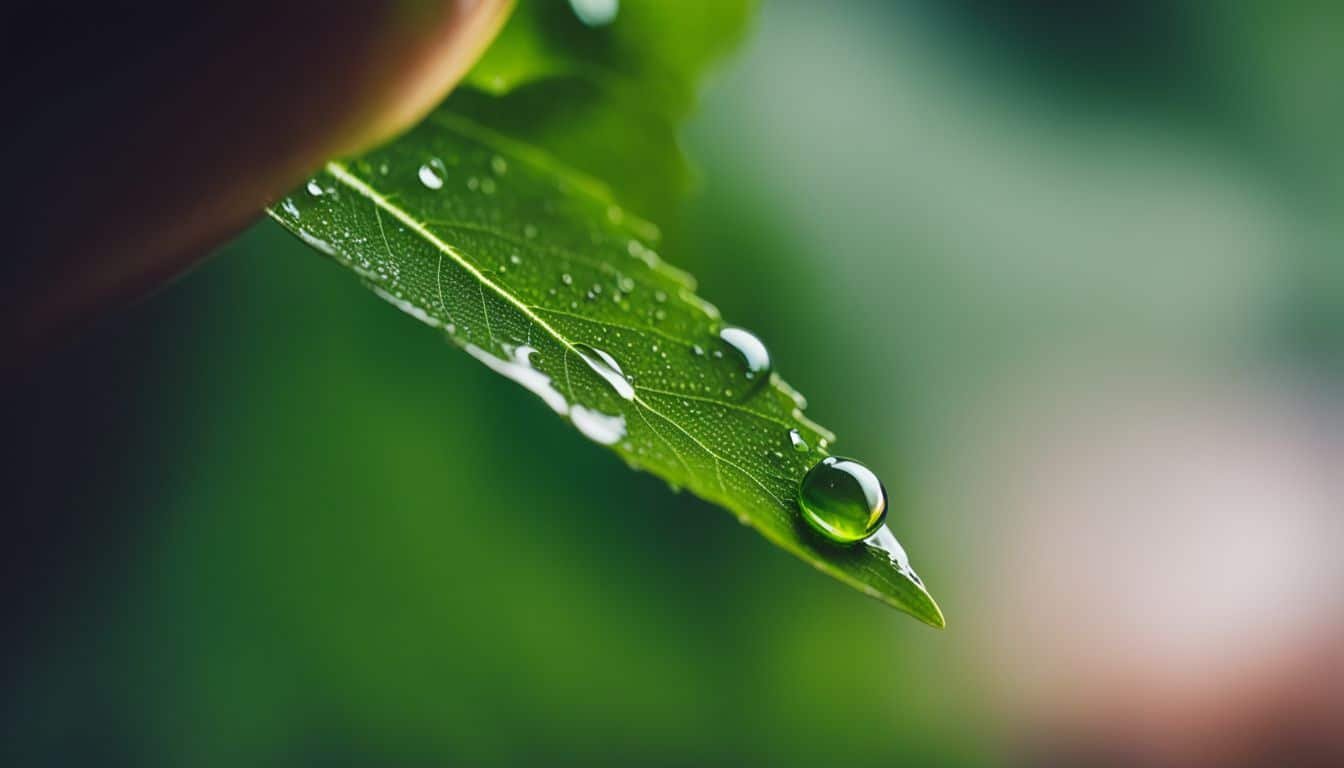 The effects of Original Glue Strain are potent and intense, providing physical relaxation and euphoria with a hint of sleepiness. The strain has a distinct chemical diesel flavor with subtle notes of chocolate and earth, accompanied by a heavy and pungent aroma.
Potent and intense
The Original Glue strain is known for being potent and intense, making it a favorite among experienced cannabis users. With THC levels ranging from 27-32%, this powerful strain delivers strong effects that can leave you feeling physically relaxed and euphoric.
Its heavy sedation properties make it perfect for those looking to unwind or combat insomnia. The aroma of Original Glue is equally intense, with a pungent scent that combines notes of chemical diesel, chocolate, and earth.
When you want a potent marijuana experience with an intense aroma, look no further than the Original Glue strain.
Physical relaxation
Original Glue strain is highly regarded for its ability to induce physical relaxation. When you consume this strain, it provides an even and full-body calming effect that helps ease muscle tension and promote a sense of tranquility.
The sedative properties of Original Glue make it ideal for those seeking stress relief, as it effectively reduces anxiety and brings about mental calmness. Negative or racing thoughts quickly fade away as your mind settles into a peaceful state.
If you're in need of tension release or want to achieve mind-body harmony, the physically relaxing effects of Original Glue strain can provide the serenity you're looking for.
Euphoria
Using the Original Glue strain can bring you pure euphoria and an elevated state of happiness. The high THC content in this powerful hybrid induces a sense of bliss and elation that is hard to beat.
With every hit, you'll feel an exhilarating rush of joy and contentment wash over you. The euphoric effects are so potent that users often describe them as a rapturous experience. If you're looking for a cannabis strain that will leave you feeling on top of the world, then Original Glue is the perfect choice for you.
Its ability to induce euphoria and provide a sense of well-being has made it incredibly popular among cannabis enthusiasts worldwide.
Sleepiness
The Original Glue strain, also known as Gorilla Glue or GG4, can make you feel sleepy. It has high levels of THC, which is the compound responsible for its potent effects. Some users have reported feeling uplifted and sleepy after consuming this strain.
The heavy-hitting high and euphoric state of relaxation that it induces may contribute to sleepiness. The terpenes in the strain also play a role in promoting sleepiness. So if you're looking for a strain that can help you relax and unwind before bed, Original Glue might be just what you need.
Chemical diesel flavor with hints of chocolate and earth
The Original Glue strain delivers a unique flavor profile, combining a distinct chemical diesel taste with delicious hints of chocolate and earth. When you take a hit, you'll immediately notice the strong diesel flavor that invigorates your senses.
As you exhale, the rich chocolaty notes become more prominent, accompanied by subtle earthy undertones. This combination creates a truly satisfying experience for cannabis enthusiasts looking for something different.
Whether you're enjoying it in a joint or through a vaporizer, the chemical diesel flavor mixed with chocolate and earth is sure to delight your taste buds.
Heavy and pungent aroma
The Original Glue strain is known for its heavy and pungent aroma. When you encounter this strain, the powerful fragrance hits you right away. It has a distinctive deep aroma that can be overwhelming to some.
The scent is often described as dank diesel with hints of mocha and spices, giving it a robust and rich bouquet. The strong earthy and piney smell adds to its unique character. If you're looking for a strain with a potent scent that will make an impression, the Original Glue won't disappoint.
Use of Original Glue Strain for Pain Relief
The Original Glue strain is highly regarded for its potential in pain relief. This strain, known for its sedative qualities, can provide effective relief from various types of pain.
Medical marijuana users often choose Original Glue due to its relaxing effects and ability to alleviate discomfort. As an indica-dominant strain, it offers potent properties that make it particularly well-suited for pain management.
The balanced effects of the Original Glue strain combine the best characteristics of both indica and sativa strains, providing a holistic approach to pain relief.
Growing Original Glue Strain
Growing Original Glue Strain is a rewarding experience whether you choose to cultivate it indoors or outdoors, and with the right care, you'll be rewarded with chunky buds and a sticky texture.
Tips for successful cultivation
To successfully cultivate the Original Glue strain, consider the following tips:
Choose the right environment: Whether you're growing indoors or outdoors, create a suitable climate for the Original Glue strain. Maintain temperatures between 68 and 85ºF to promote optimal growth.
Screen of Green (Scrog) technique: Take advantage of the GG4 strain's rapid growth rate by utilizing the Scrog technique. This method involves using a screen or net to train plants to grow horizontally, maximizing light exposure and increasing yields.
Rootball booster: Boost root growth by using a quality rootball booster like Homegrown Cannabis Co's Organic Seedling Booster. This will help ensure strong and robust roots, which are essential for successful cultivation of the Original Glue strain.
Suitable for both indoor and outdoor environments
Original Glue Strain is a versatile and adaptable strain that can be grown in both indoor and outdoor environments. Whether you have a small grow space indoors or access to a sunny outdoor garden, this strain is suitable for all types of growers.
It thrives in various conditions and can consistently yield high amounts of cannabis, regardless of the growing environment. This makes it an ideal choice for beginners who are just starting their cultivation journey, as well as experienced growers who want a reliable strain with consistent yields.
With Original Glue Strain, you can enjoy successful cultivation no matter where you choose to grow it.
Yield and flowering time
Original Glue, also known as Gorilla Glue or GG4, is a cannabis strain that offers impressive yields and a reasonable flowering time. When grown indoors, Original Glue typically takes about 8-9 weeks to flower, with an average of 63 days.
This makes it a relatively fast-growing plant compared to some other strains. Outdoor cultivation can vary slightly based on environmental factors, but in general, this strain still flowers within the same timeframe.
The great news for growers is that Original Glue tends to produce high yields ranging from 1 to 1.5 pounds both indoors and outdoors. So whether you're cultivating inside or outside, you can expect satisfying results with this strain's bud development and maturation time.
Where to Find Original Glue Strain
You can find the Original Glue Strain at various dispensaries and online sources, making it easily accessible for cannabis enthusiasts.
Dispensaries and online sources
You can easily find the Original Glue Strain in various dispensaries and online sources. Here are some places where you can purchase this popular cannabis strain:
Local Marijuana Dispensaries: Visit your nearest marijuana dispensary to check if they carry the Original Glue Strain. These dispensaries often have a wide selection of cannabis products, including different strains.
Online Retailers: Many online platforms specialize in selling cannabis-related products. You can conveniently order the Original Glue Strain through these websites and have it delivered to your doorstep.
Cannabis Marketplaces: Online marketplaces specifically designed for cannabis enthusiasts offer a variety of strains, including the Original Glue Strain. These platforms connect buyers and sellers, ensuring you have access to a wide range of products.
Online Suppliers and Delivery Services: Some companies focus on supplying cannabis flowers and related products directly to consumers through their websites. They may also provide delivery options, making it easier for you to get your hands on the Original Glue Strain.
Availability in different regions
The availability of the Original Glue strain may vary depending on your location and region. Cannabis regulations differ from place to place, which can affect the accessibility of this potent strain.
While it is available for purchase online, it's important to be aware that its availability might be subject to local laws and regional restrictions on cannabis sales. Whether you're looking for recreational or medicinal use, you may need to check with local dispensaries or retailers to see if they offer Original Glue in your area.
Keep in mind that the popularity of this strain can also impact its availability, so it's always a good idea to stay informed about local regulations and access points for high-quality cannabis strains.
User Reviews and Recognition
The Original Glue strain has gained widespread recognition among cannabis enthusiasts and industry experts alike. It is often included in popular strain lists and has won several awards for its outstanding quality and effects.
Users have praised its potent and intense high, as well as its unique chemical diesel flavor with hints of chocolate and earth. The heavy, pungent aroma of the strain also adds to its appeal.
Overall, the Original Glue strain is highly recommended by cannabis connoisseurs for its knockout potency and dank diesel scent.
Popular strains list
The Original Glue strain, also known as GG4 or Gorilla Glue, has gained significant popularity among cannabis enthusiasts and is often included in popular strains lists. This hybrid strain is highly regarded for its potency and quality, earning it several awards and accolades.
It is especially favored by experienced users due to its strong effects. If you're looking for a relaxing and aromatic strain that packs a punch, the Original Glue should definitely be on your radar.
Awards and accolades
Original Glue, also known as Gorilla Glue or GG4, has garnered widespread recognition and accolades within the cannabis community. This highly potent strain has not only received awards for its quality and potency but has also been recognized by users worldwide.
With reviews in multiple languages and top rankings on popular strains lists, Original Glue has solidified its reputation as one of the best cannabis strains available. In fact, it was even selected as Leafly's HighLight strain for October.
The multitude of awards and user recognition further cement Original Glue's status as a trusted and beloved choice among cannabis enthusiasts.
User experiences and recommendations
Users who have tried the Original Glue strain rave about its strong euphoric effects and deep relaxation. Many have experienced an intense high that can lead to couch lock, making it perfect for those seeking a sedating experience.
The strain is known to put you in a happy and relaxed mood, with sleep-inducing properties that make it great for nighttime use. Users recommend this strain for both medicinal benefits, such as pain relief, as well as recreational enjoyment.
They also appreciate the dense and sticky buds that come with this popular strain.
Conclusion
After learning about the Original Glue strain, you now have a better understanding of its characteristics and effects. With its high THC content and chunky buds, this indica-dominant hybrid is not to be underestimated.
Whether you're looking for potent pain relief or simply want to experience its unique aroma and flavors, the Original Glue strain has something to offer cannabis enthusiasts. So go ahead, give it a try and see if it becomes one of your favorites!
FAQs
1. What is the potency of Original Glue strain?
The Original Glue strain is known for its high potency and can have THC levels ranging from 18% to 32%.
2. How does the Original Glue strain make you feel?
The Original Glue strain provides a strong, relaxing body high accompanied by a euphoric and uplifting cerebral effect.
3. Are there any medical benefits associated with the Original Glue strain?
Yes, the Original Glue strain is often used for relieving chronic pain, reducing stress and anxiety, promoting sleep, and stimulating appetite.
4. What are some common side effects of using the Original Glue strain?
Some common side effects of using the Original Glue strain may include dry mouth, dry eyes, dizziness, and increased heart rate.