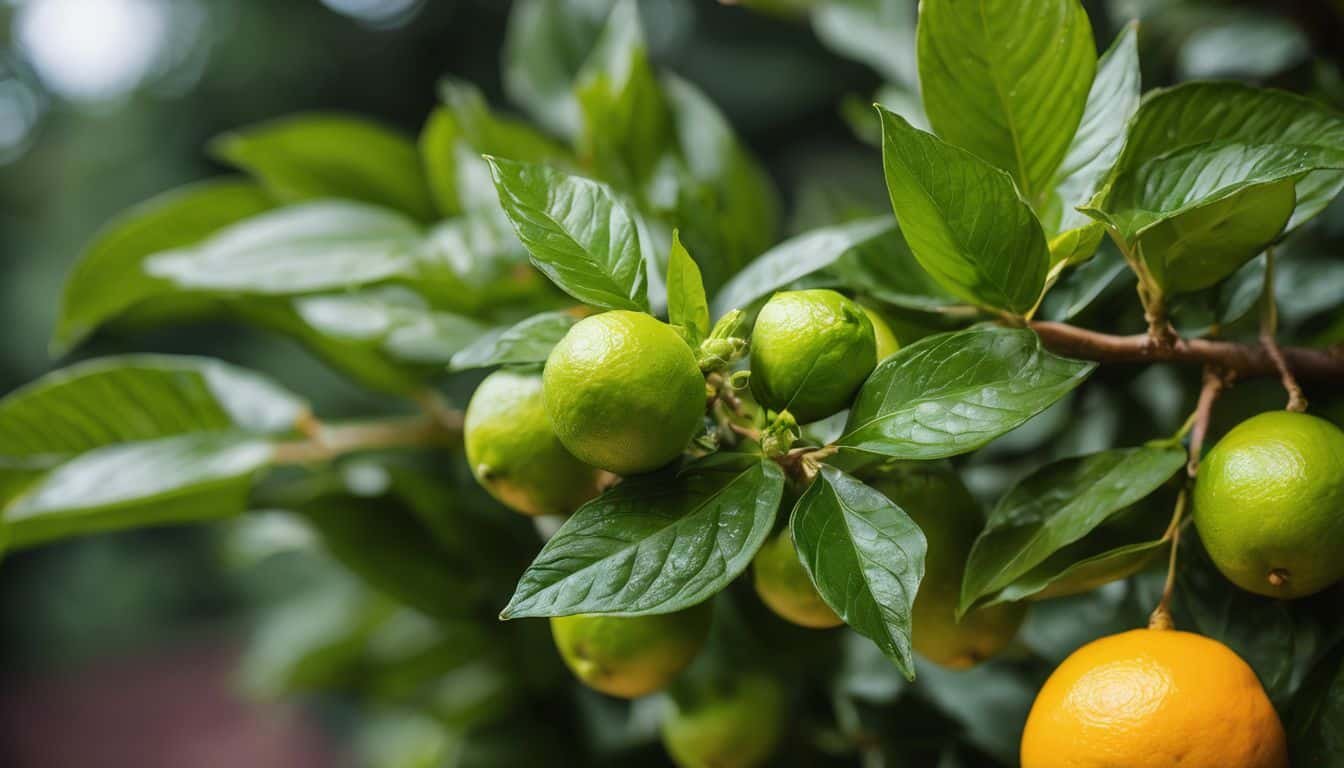 Are you interested in cannabis strains but unsure where to start? Meet Amnesia Haze, a potent sativa strain known for its energizing effects and citrusy flavours. This blog post will offer an in-depth review of this renowned strain, highlighting its effect profile, medicinal uses, genetic background, user reviews and even sharing tips on how to cultivate it at home.
Read on for a comprehensive guide that demystifies the world of Amnesia Haze!
Key Takeaways
Amnesia Haze is a potent sativa strain known for its energizing effects and citrusy flavors.
This strain offers immediate mood enhancement, mental clarity, creativity, and pain relief.
Amnesia Haze has a complex genetic background, including South Asian and Jamaican landrace strains.
It can be compared to Lemon Haze in terms of aroma, potency, effects, awards won, and genetics.
Cultivating Amnesia Haze requires attention to detail such as choosing the right growing conditions and pruning for optimal growth.
The strain has a longer flowering time of 10 to 13 weeks indoors but produces high yields when grown properly.
User reviews highlight the positive experiences of euphoria, mood – enhancement, increased energy, reduced anxiety,
Overview of Amnesia Haze Strain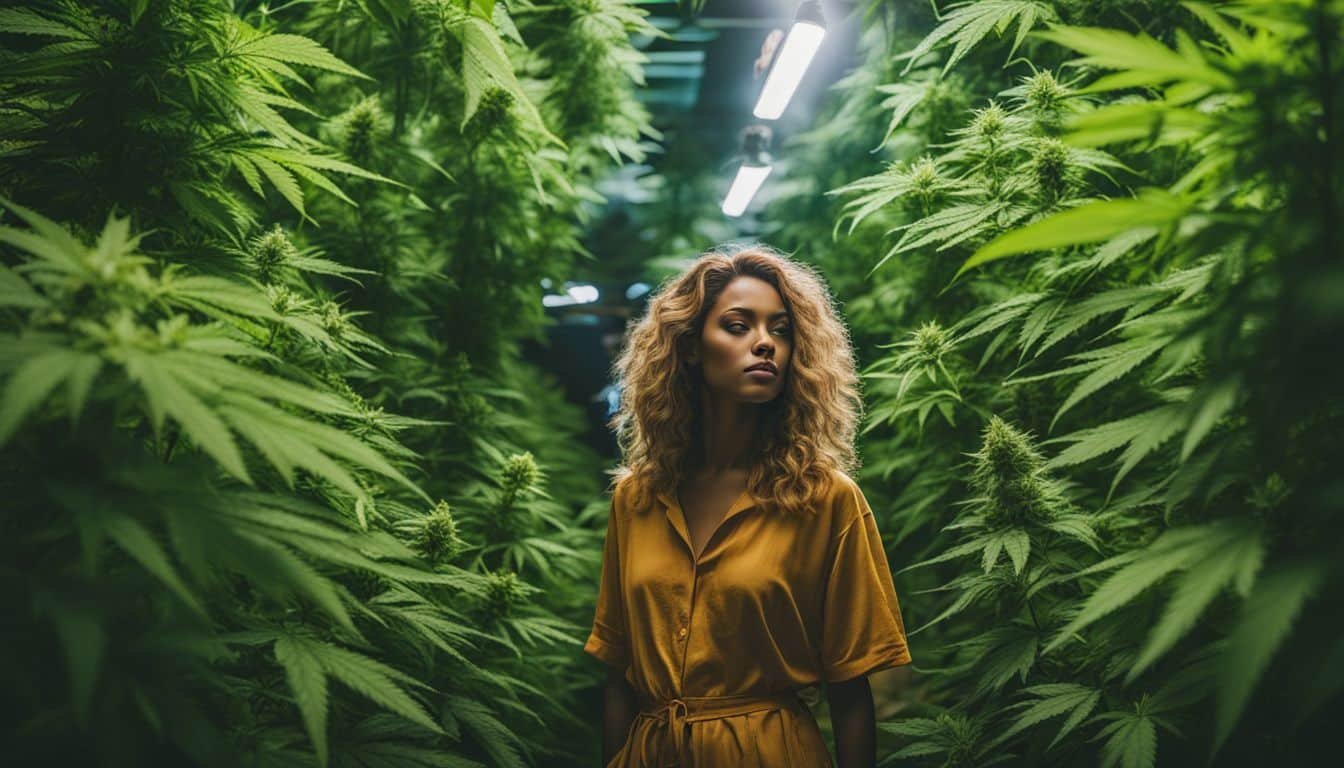 Amnesia Haze is a sativa strain known for its uplifting and energetic effects, with flavors of lemons, citrus, and earthiness.
Effects
The uplifting effects of Amnesia Haze strain swiftly envelop your senses, leading to an immediate mood enhancement. Euphoria sets in, clearing the mind and promoting mental clarity.
This cerebral stimulation encourages creativity while providing a soothing relaxation that helps alleviate pain. Although known for its energy-boosting properties, it also has profound anti-anxiety benefits.
However, first-time users should be cautious of potential side-effects like cottonmouth and dry eyes but rest assured as these are common among many cannabis strains. Notably, this particular strain is known for its acute awareness of surroundings due to intense head highs which makes it popular among users seeking both stimulating and calming benefits.
Flavors
Amnesia Haze offers a remarkable blend of earthy and citrus flavors, stimulating your taste buds with every drag. Its terpinolene-rich makeup provides an unforgettable sharp lemon flavor that stands out in the cannabis world, further enhancing its popularity among users.
A powerful aroma floods the air upon lighting this strain. Zesty lemon notes dominate while aromatic citrus undertones subtly linger. This tangy and refreshing taste combined with an intoxicatingly citrus-infused scent creates a distinctive flavor profile that is much appreciated by all Amnesia Haze consumers.
Medicinal Uses
Amnesia Haze strain holds a powerful punch for relieving various types of pain. This cannabis variety offers considerable relief from nerve pain and acts as an effective treatment for fibromyalgia, reducing the chronic discomfort associated with this medical condition.
The unique properties of Amnesia Haze go beyond physical ailments.
The strain possesses significant mood-stabilizing effects, making it a preferred option for individuals coping with depression or frequent mood swings. It's also beneficial in stress reduction and managing anxiety effectively without causing excessive sedation.
Users report feeling uplifted and energized after consuming Amnesia Haze, attributing to its potential as a natural energy booster. These characteristics make the strain more than just medicine; it's an overall wellness booster that promotes relaxation and enhances mood while providing long-lasting relief.
Genetics
The genetics of Amnesia Haze strain are quite fascinating and diverse. Its lineage can be traced back to South Asian and Jamaican landrace strains, making it a unique blend of different cannabis genetics.
This complex cross includes Thai sticks, Cambodian and Laotian genetics, Jamaican Haze, and Afghani strains. Additionally, the feminized version of Amnesia Haze is a self-pollination (S1) of the original Amnesia strain.
With such a diverse genetic makeup, it's no wonder that Amnesia Haze offers a truly unique experience for cannabis enthusiasts.
Comparison with Similar Strains: Lemon Haze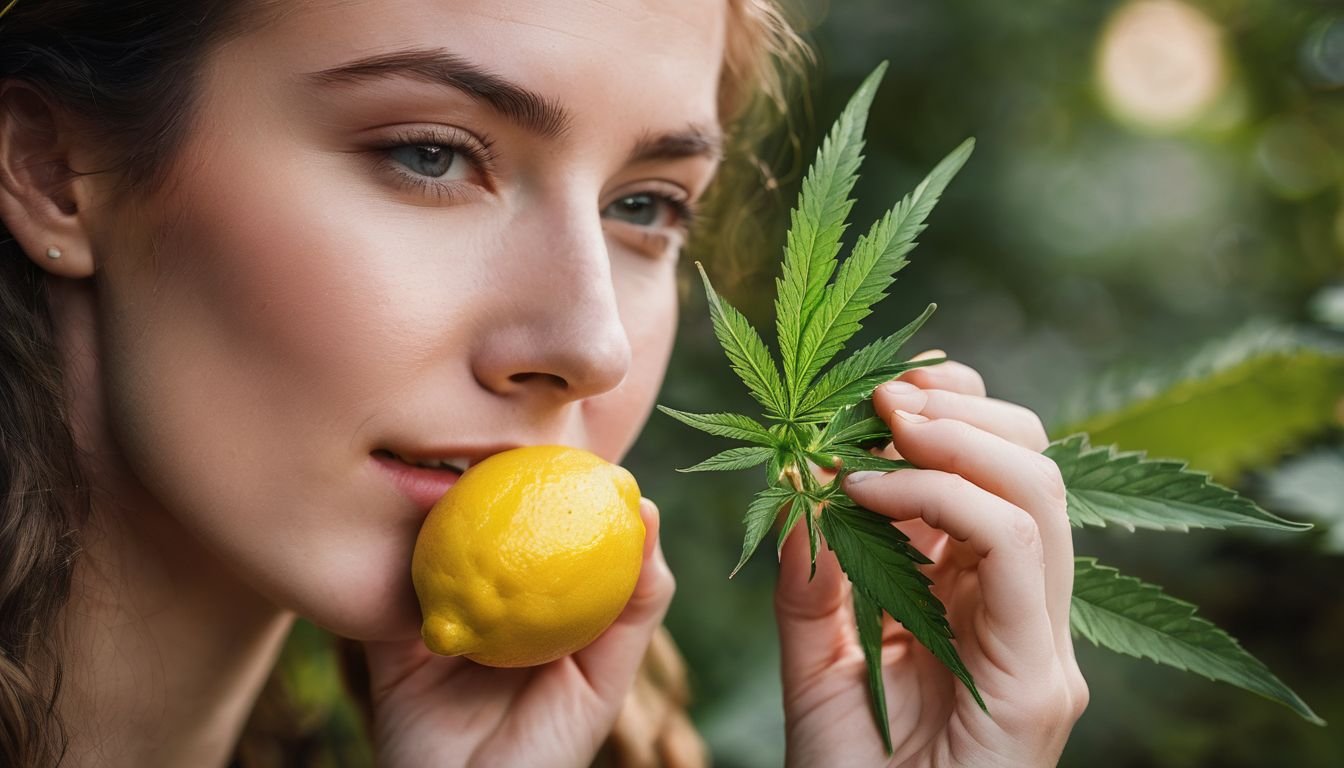 Lemon Haze is another popular strain that shares certain characteristics with Amnesia Haze. The comparison between these two strains is quite intriguing.
| Characteristics | Amnesia Haze | Lemon Haze |
| --- | --- | --- |
| Aroma | Amnesia Haze has a strong citrus undertone with a hint of pine. | Lemon Haze also possesses citrus undertones, accompanied by a pine aroma. |
| Potency | Known as one of the most potent cannabis strains. | Not as potent as Amnesia Haze, but still packs a significant punch. |
| Effects | Amnesia Haze is known for its uplifting and energetic effects. | Lemon Haze is equally famous for inducing energetic and uplifting moods. |
| Awards | Amnesia Haze has clinched numerous awards and is highly revered. | Lemon Haze, specifically the hybrid variety Super Lemon Haze, has won multiple Cannabis Cups. |
| Genetics | Amnesia Lemon, a sativa-dominant strain, is a hybrid of Amnesia Haze and Lemon Skunk. | Super Lemon Haze, a top-rated hybrid, has also been bred from Lemon Skunk, along with Super Silver Haze. |
While these strains share many similar traits, they also have their unique qualities. Both strains are excellent choices for those who enjoy a citrus flavor profile and a high-energy, uplifting effect.
Growing Amnesia Haze
Growing Amnesia Haze is a rewarding experience, but it requires some attention to detail and specific techniques.
Tips for cultivating
To successfully cultivate the Amnesia Haze strain, keep in mind the following tips:
Choose the right growing conditions: Provide a well-ventilated space with consistent temperature and humidity levels throughout the plant's growth cycle.
Optimize the flowering period: Be patient as it takes around 10-11 weeks for Amnesia Haze to fully flower. This longer flowering time is worth the wait for its potent effects.
Consider hybrid strains: If you're looking for a shorter growing period, try modern hybrids based on Amnesia Haze that can be harvested in about 9-10 weeks.
Explore homemade cultivation: Amnesia Haze is suitable for growing in homemade setups, making it accessible for those without specialized equipment.
Prune for optimal growth: Regular pruning helps maintain airflow and encourages healthier plants with higher yields.
Outdoor cultivation considerations: When cultivating Amnesia Haze outdoors, choose a location with a mild climate and provide ample space as these plants can reach heights of up to 210cm when grown in garden beds or large containers.
Yield and flowering time
The Amnesia Haze strain has some unique growth characteristics, particularly when it comes to its yield and flowering time.
| Strain | Indoor Yield | Outdoor Yield | Flowering Time Indoor | Flowering Time Outdoor |
| --- | --- | --- | --- | --- |
| Amnesia Haze | Up to 650gr/m2 (with auto-flowering variety) | Varies, depending on conditions | 10 to 13 weeks | 10 to 11 weeks |
This strain is renowned for its long flowering time, as it ranges between 10 to 13 weeks when grown indoors. Even when cultivated outdoors, you'll need to wait from 10 to 11 weeks to see the beautiful buds fully mature. But the wait is well worth it, since Amnesia Haze Auto can yield up to 650gr/m2 when grown under ideal conditions. This makes Amnesia Haze a high-yield strain that, while requiring a bit of patience, will reward the grower with a bounty of potent buds.
But remember, the original Amnesia Haze strain had an even lengthier flowering period of around 12 weeks, so be prepared to wait if you're cultivating this variety. Your patience, however, will be rewarded with a generous harvest.
Keep in mind that yield and flowering time can vary based on several factors, from the specific growing conditions to the care and attention the plants receive throughout their growth cycle. Perfecting your cultivation process will certainly reward you with an ample harvest of this favorite strain.
User Reviews of Amnesia Haze
Users of Amnesia Haze have reported overwhelmingly positive experiences, noting the strain's uplifting and energetic effects, fresh and fruity aroma, and earthy flavor with hints of citrus and spicy pepper.
Some users have described it as their go-to strain for daytime use due to its energizing effects, while others appreciate its ability to alleviate stress and boost creativity. However, a few users caution that the high THC level makes it unsuitable for novices or those prone to anxiety.
Positive experiences
Amnesia Haze is a strain that offers a range of positive experiences for cannabis enthusiasts. Here are some of the benefits reported by users:
Euphoric effects: Amnesia Haze is known to create a sense of euphoria, leaving users feeling uplifted and happy.
Mood-enhancing: Many users report an improved mood after using Amnesia Haze, with feelings of positivity and relaxation.
Increased energy: This strain can provide an energy boost, making it great for daytime use or when you need a pick-me-up.
Uplifted mood: Users often describe feeling a heightened sense of happiness and contentment when using Amnesia Haze.
Positive mindset: This strain has been reported to help create a positive mental state, allowing users to focus on the good things in life.
Reduced anxiety: Amnesia Haze may help to reduce feelings of anxiety and promote a calm and soothing experience.
Enhanced creativity: Many artists and creative individuals appreciate the inspiring effects of this strain, which can stimulate new ideas and spark imagination.
Improved focus: Despite its strong effects, Amnesia Haze has been noted to enhance concentration and focus, making it suitable for tasks that require mental clarity.
Soothing and calming: Users have found this strain to have a relaxing effect on both the mind and body, helping to relieve stress and tension.
Negative experiences
While Amnesia Haze can provide a pleasant experience for many users, there are some negative experiences that have been reported. It's important to be aware of these potential adverse effects before trying this strain. Here are some of the negative experiences that users have shared:
Dizziness: Some individuals have reported feeling dizzy after consuming Amnesia Haze. This may make it difficult to focus or perform tasks that require coordination.
Paranoia: In some cases, Amnesia Haze has been known to cause feelings of paranoia or anxiety. This can be an unsettling experience for those who are already prone to such symptoms.
Headaches: A few users have reported getting headaches after using Amnesia Haze. These headaches can range from mild discomfort to more severe migraines.
Dry Mouth and Eyes: Like many cannabis strains, Amnesia Haze can cause dry mouth and dry eyes. While not necessarily a negative experience in itself, it can be bothersome for some individuals.
Couch-lock: For some users, Amnesia Haze may induce a state of extreme relaxation and lethargy known as couch-lock. This can leave individuals feeling unmotivated and sedated.
Conclusion
In conclusion, Amnesia Haze is a highly potent sativa strain with uplifting and energetic effects. Its distinct flavors of lemons, citrus, and earthiness make it a unique choice for cannabis enthusiasts.
With its long maturing lineage and high THC level, Amnesia Haze is not recommended for beginners. Overall, this award-winning strain offers a fresh and fruity experience that is sure to leave users feeling uplifted and energized.
FAQs
1. What is the THC content of Amnesia Haze strain?
The THC content of Amnesia Haze strain can range from 16% to 25%, making it a potent and high-THC strain.
2. How does Amnesia Haze strain make you feel?
Amnesia Haze strain is known for its uplifting and euphoric effects, providing a cerebral and energizing high.
3. What are some medical benefits of using Amnesia Haze strain?
Amnesia Haze strain may help with conditions such as depression, stress, fatigue, and lack of appetite due to its mood-enhancing and appetite-stimulating properties.
4. Is Amnesia Haze an indica or sativa dominant?
Amnesia haze is a sativa-dominant hybrid that combines the genetics of both sativa and indica strains, providing a balanced blend of effects.