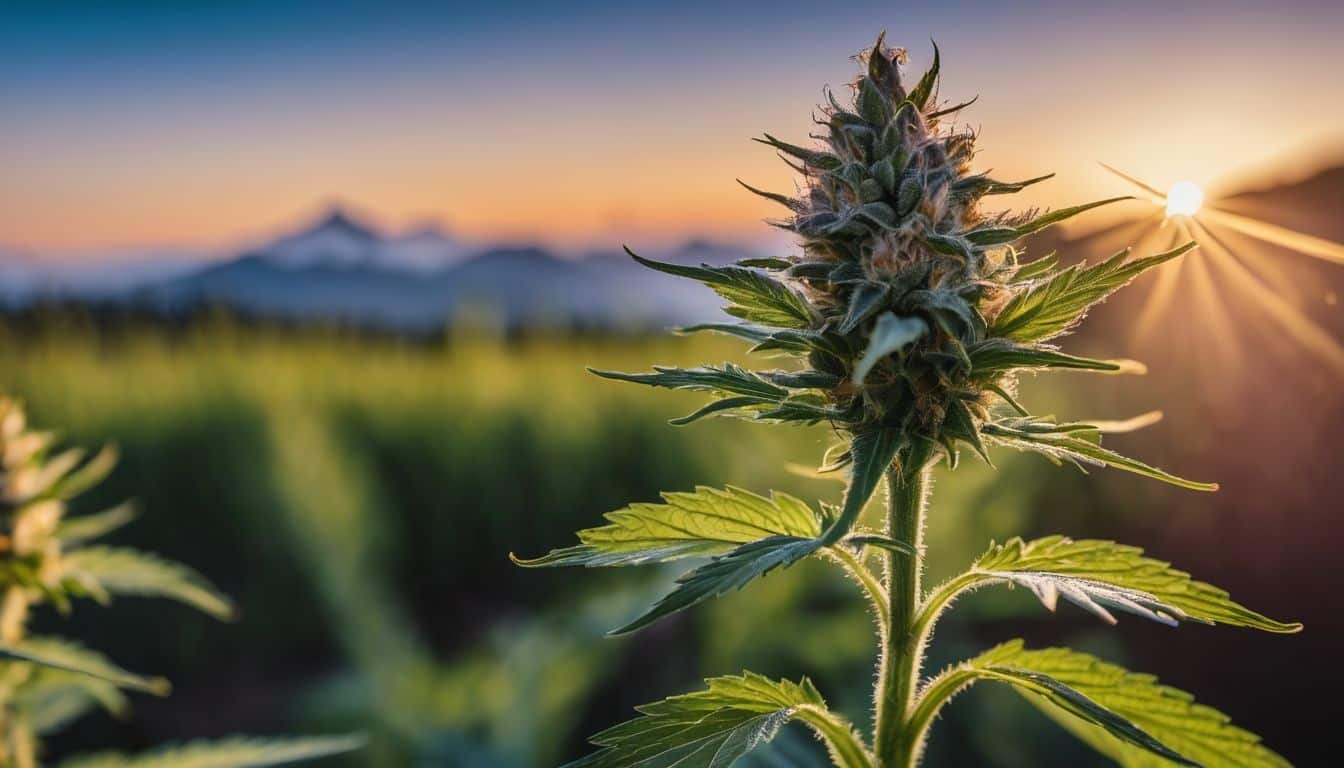 Feeling stressed and in need of a serious unwind? Enter the Bacio Gelato strain, an indica-dominant hybrid cherished for its relaxing effects. This article breaks down all the juicy details about this cannabis variant, from its high THC content to its unique berry flavors with citrus and grape notes.
Ready to dive in? Let's explore why this strain could be your next go-to choice for relaxation and relief.
Key Takeaways
Bacio Gelato is an indica – dominant hybrid strain known for its relaxing effects and high THC content ranging from 25% to 29%.
The strain offers a mix of relaxation and euphoria, leaving users uplifted, happy, and stress-free while also experiencing a calming sensation throughout the body.
Bacio Gelato has a unique flavor profile with hints of berries, citrus, grapes, cream, and even a nutty undertone. It provides an enjoyable tasting experience for cannabis enthusiasts.
Similar to Bacio Gelato is the Gelatti strain, which also has a high THC content and offers a sweet aroma with earthy undertones.
Bacio Gelato Strain Overview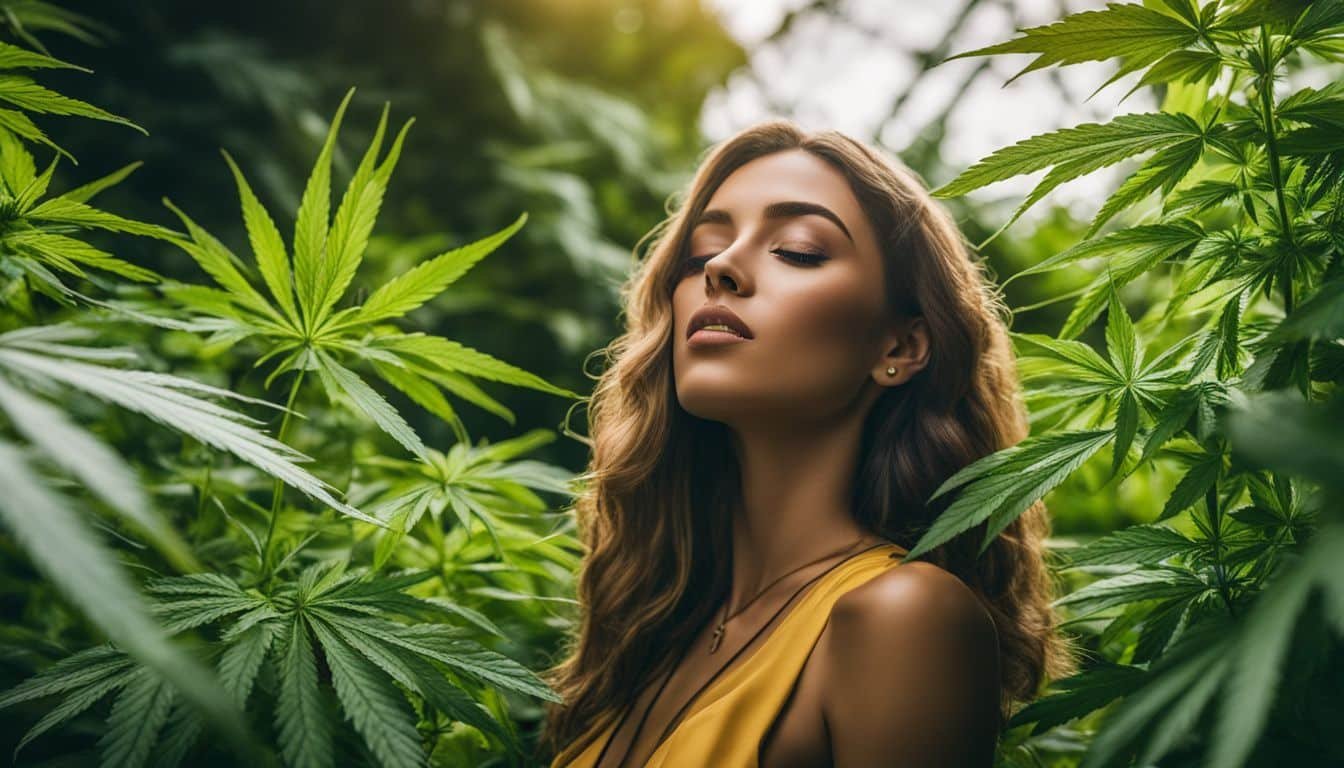 The Bacio Gelato strain is a hybrid strain that combines the genetics of Sunset Sherbert and Thin Mint GSC, resulting in a potent THC content ranging from 25% to 29%.
Genetics (Sunset Sherbert x Thin Mint GSC)
Bacio Gelato showcases a unique blend of cannabis genetics. This potent strain steps from the crossbreeding of Sunset Sherbert and Thin Mint GSC, both renowned in their own rights.
Sunset Sherbert itself has its roots with GSC and Pink Panties, presenting Indica-leaning characteristics. On the other side, Thin Mint GSC contributes to Bacio Gelato's charisma through its parent strains, F1 and OG Kush.
Meticulous cannabis cultivation is key in delivering this hybrid strain that many users appreciate for strong effects and distinct flavor profiles. The mastery behind this successful marijuana genetic lineage also gave rise to another popular variant known as Gelato 33 or simply Larry Bird.
THC Content (25% – 29%)
Bacio Gelato reigns supreme among the other strains in the Gelato family, thanks to its high THC content. This cannabis strain features a potent level of THC that ranges from 25% to an astounding 29%.
This makes Bacio Gelato one of the most hard-hitting hybrid gelato strains currently available.
With such high THC concentrations, this popular strain packs quite a punch. Cannabis enthusiasts relish in Bacio Gelato's powerful effects and intense psychoactive properties. Its strong hybrid nature and high potency make it a standout choice for those seeking a robust experience.
Effects and Flavors of Bacio Gelato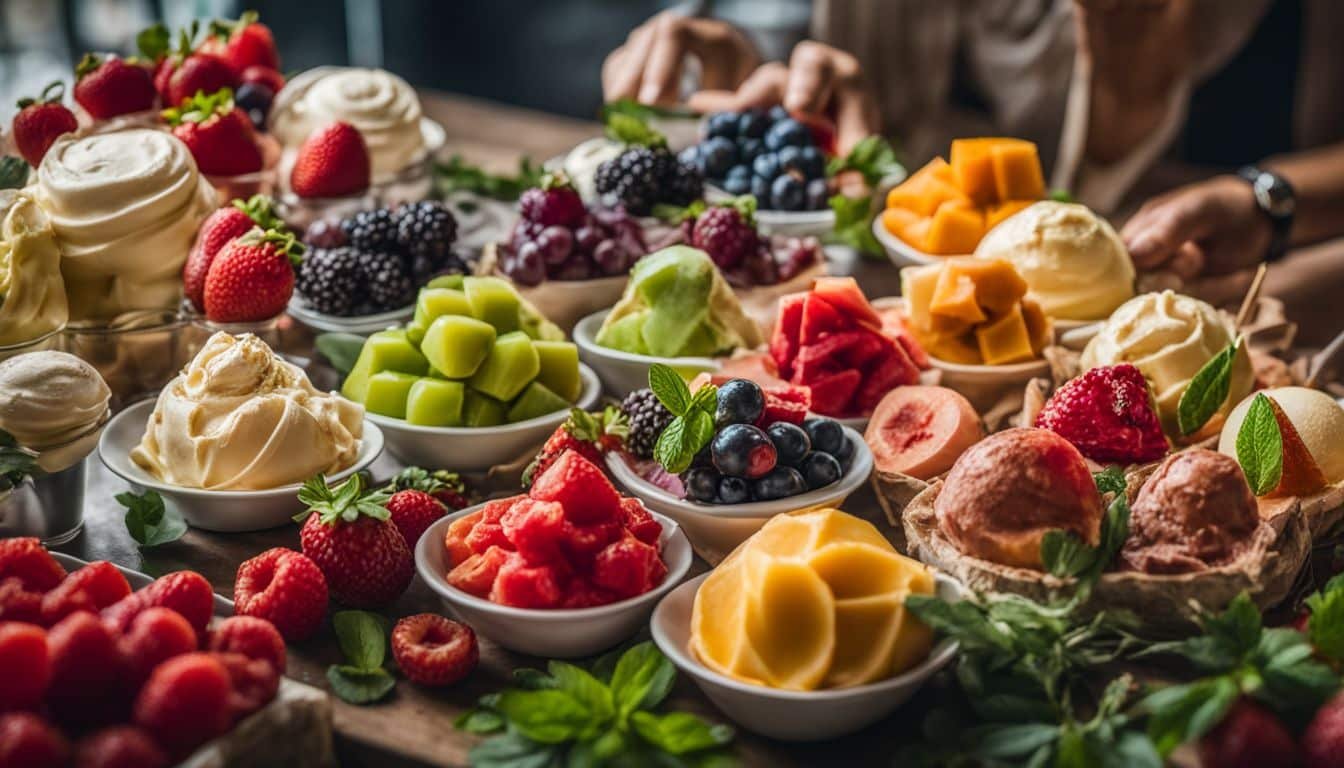 When you consume Bacio Gelato, get ready for a delightful experience. The effects are balanced and offer a mix of relaxation and euphoria. You'll feel uplifted, happy, and stress-free while also experiencing a calming sensation throughout your body.
As for the flavors, they are just as enticing with hints of berries, citrus, grapes, cream, and even a nutty undertone. It's truly a treat for your taste buds!
Feelings and Positive Effects
Bacio Gelato strain is known for its powerful effects that invigorate both the mind and body. Here are some feelings and positive effects you might experience:
Euphoria: You can expect a burst of happiness, almost like a delightful rush flooding your senses.
Relaxation: The strain helps to unwind by alleviating tension in the body.
Uplifting mood: Bacio Gelato has the potential to create an uplifting spirit, making your mood noticeably lighter.
Calmness: Despite its high THC content, it induces a sense of calm without causing sleepiness.
Mood enhancement: Users often report improved mood, making it a good choice for social events or simply chilling at home.
Happiness: The euphoric sensation is often followed by prolonged feelings of being happy and content.
Focus: Some users have reported increased focus after using this strain, allowing them to complete tasks more effectively.
Stress relief: Its calming effects make it effective for stress relief, promoting relaxation at the end of a long day.
Creativity boost: Bacio Gelato can also stimulate creative thinking, offering new perspectives on ideas or projects.
Negative Effects
Bacio Gelato may have some negative effects, so it's important to be aware of them before trying this strain. Here are the potential drawbacks:
Dry Mouth: You might experience a dry and parched feeling in your mouth after using Bacio Gelato. It's a common side effect of many cannabis strains.
Red Eyes: Bacio Gelato, like other strains, can cause your eyes to appear red or bloodshot. This is due to the expansion of blood vessels in the eyes.
Anxiety and Paranoia: In rare cases, some individuals may experience increased feelings of anxiety or paranoia while under the influence of Bacio Gelato. If you are prone to anxiety or have had negative experiences with similar strains in the past, it's best to approach this strain with caution.
Dizziness or Lightheadedness: Some users report feeling dizzy or lightheaded after using Bacio Gelato, especially if they consume more than their tolerance level allows.
Couch Lock: Bacio Gelato is known for its potent relaxing effects, which can lead to couch lock or a heavy sedated feeling. If you have tasks or responsibilities that require focus and energy, this strain may not be ideal.
Increased Heart Rate: Like most cannabis strains, Bacio Gelato may cause an elevated heart rate for some users. If you have any heart conditions or concerns, it's recommended to consult with a healthcare professional before using this strain.
Flavor Profile
Bacio Gelato has a flavor profile that will pleasantly surprise your taste buds. It offers a unique combination of sweet, sour, and fruity notes, with just a touch of mint on the exhale.
The sweetness is not overwhelming, but rather balanced by earthy undertones. What sets Bacio Gelato apart is the addition of Cannatonic's terpene profile, which gives it a slightly sweeter taste compared to other strains.
So if you're looking for a strain with an interesting flavor experience, Bacio Gelato won't disappoint.
The flavors in Bacio Gelato are definitely part of its appeal and make it stand out from the crowd. With its mix of sweet and sour notes complemented by hints of fruitiness and mint, this strain offers a truly enjoyable tasting experience for cannabis enthusiasts.
Similar Strains: Gelatti Strain Review
Gelatti is a strain that is closely related to Bacio Gelato. It is also a hybrid strain and part of the Gelato lineup created by the Cookie family. Gelatti is known for its high THC content, similar to Bacio Gelato.
This strain has a sweet aroma with earthy undertones, and some users even report hints of lemon in its flavor profile. While it may not be as pungent as other strains, Gelatti still packs a punch with its potency.
If you enjoy the effects and flavors of Bacio Gelato, you might want to give Gelatti a try!
User Reviews and Recommendations
Discover the strain spotlight and user experiences with Bacio Gelato in this engaging review. Read on to learn what makes this indica-dominant hybrid strain so popular among cannabis enthusiasts.
Strain spotlight
Bacio Gelato, a hybrid strain with an average THC level of 26%-28%, is a popular choice among experienced cannabis consumers. This creamy-flavored strain is well-known for its higher THC content compared to other Gelato strains.
With its genetics derived from the Sherbert and Thin Mint GSC parent strains, Bacio Gelato offers a unique and satisfying experience for those interested in cannabis cultivation and use.
User experiences and ratings
The Bacio Gelato strain has been highly rated and positively reviewed by users. Here's a simple breakdown of user experiences and ratings, giving insights on potency, effects, and overall satisfaction.
| User | Ratings | Experience |
| --- | --- | --- |
| User 1 | 4.5/5 | Reported feeling relaxed, euphoric, and creative. Appreciated the strain for its potency and unique flavor profile. |
| User 2 | 4/5 | Noted the high THC content and recommended the strain for experienced consumers. Also highlighted its calming effects. |
| User 3 | 4.7/5 | Enjoyed the sweet and earthy flavors of the Bacio Gelato strain, stating it helped with stress and insomnia. |
| User 4 | 5/5 | Praised the strain for its immediate relaxation effects and potency. The user found it ideal for evening use. |
The experiences of these users highlight the popularity of the Bacio Gelato strain among marijuana enthusiasts. It is clear that this potent strain provides a unique experience, earning high ratings from its users.
Conclusion
In conclusion, the Bacio Gelato strain is a highly potent and flavorful hybrid strain with a THC content of around 25%. Its unique combination of Sunset Sherbert and Thin Mint GSC genetics results in a sweet and sour fruity flavor profile that users find delightful.
The intense body buzz experienced when consuming Bacio Gelato makes it a popular choice for those seeking relaxation or arousal. Overall, this strain offers an enjoyable and powerful cannabis experience.
FAQs
1. What is the THC level of Bacio Gelato strain?
The THC level of Bacio Gelato strain can vary, but it typically ranges between 20-25%.
2. How does Bacio Gelato strain make you feel?
Bacio Gelato strain produces a relaxing and euphoric effect, often bringing about feelings of happiness and calmness.
3. What are the main flavors and aromas of Bacio Gelato strain?
Bacio Gelato strain is known for its sweet and creamy flavors, with hints of berries, citrus, and vanilla. Its aroma carries similar notes.
4. Is Bacio Gelato strain suitable for beginners?
While Bacio Gelato strain may be potent in terms of THC content, it can still be enjoyed by beginners as long as they start with a low dosage to assess their tolerance levels.