Are you a cannabis enthusiast looking for a new strain to try? If so, get ready to meet the Blue Slush, a potent indica-dominant hybrid with THC content between 21% and 22%. In this article, we explore every aspect of the Blue Slush strain – from its genetics and effects to user experiences and growing information.
Interested yet? Let's dive in!
Key Takeaways
Blue Slush is an indica – dominant hybrid strain with THC content between 21% and 22%, making it potent for cannabis enthusiasts.
The strain offers a unique combination of flavors, including blueberries, oranges, and citrus aromatics, resulting in a delicious taste experience.
It provides users with relaxing and uplifting effects, while also offering potential medical benefits such as pain relief and improved sleep quality.
Blue Slush Strain Profile
The Blue Slush strain is an indica-dominant hybrid marijuana strain with a balanced blend of sativa genetics. It is known for its high THC content and unique combination of flavors, including blueberries, oranges, and citrus aromatics.
Genetics and lineage
The Blue Slush strain is a well-balanced hybrid, skillfully crafted by merging the genetics of Blue Sherbert with Blue Cookies and Sunset Sherbert. This unique cannabis strain inherits its potent effects from its parent strains, delivering an invigorating high that appeals to many enthusiasts.
One of its predecessors, Blueberry Cookies offers robust flavor profiles and Georgia Pie contributes to the genetic diversity needed for durability during the flowering period in cannabis cultivation.
The rich lineage of this Indicasativa hybrid ensures a diverse range of effects and flavors for users who seek variety in their marijuana experience.
Appearance, aroma, and flavor
Blue Slush strain stands apart with its distinct coloration and crystal trichomes enveloping the bud, creating a frosted appearance. The aesthetic allure of Blue Slush extends to its scent profile as well.
As you crack open the nugs, your senses are met with a juicy surge of pineapple aroma that's underlined by an earthy freshness. This fruity bouquet is made even more vibrant with sweet berry notes and orange fragrance peeping through, offering an olfactory treat before every use.
Upon tasting, it delivers satisfying sweetness rounded out by tangy citrus undertones on the palate where blueberry overtones playfully mingle in each puff. The flavor profile ends on a flavorful note brought about by hints of sourness that give this strain its unique character and unforgettable finish.
Effects and properties
Blue Slush, an Indica-dominant hybrid strain, packs a punch with its THC content averaging around 21-22%. This strong concentration is responsible for the myriad effects this strain has on its users.
Notably, it induces feelings of relaxation and upliftment which most cannabis connoisseurs crave.
The properties of Blue Slush reach beyond recreation; they offer potential medical benefits as well. The strain effectively combats chronic pain offering relief to those suffering from persistent discomfort or distress.
Furthermore, it proves beneficial for treating insomnia and depression by providing tranquillity that can improve sleep quality and mood significantly. However, certain side effects like rapid heartbeat, hallucination, dry eyes & mouth should be noted before use.
User Reviews and Experiences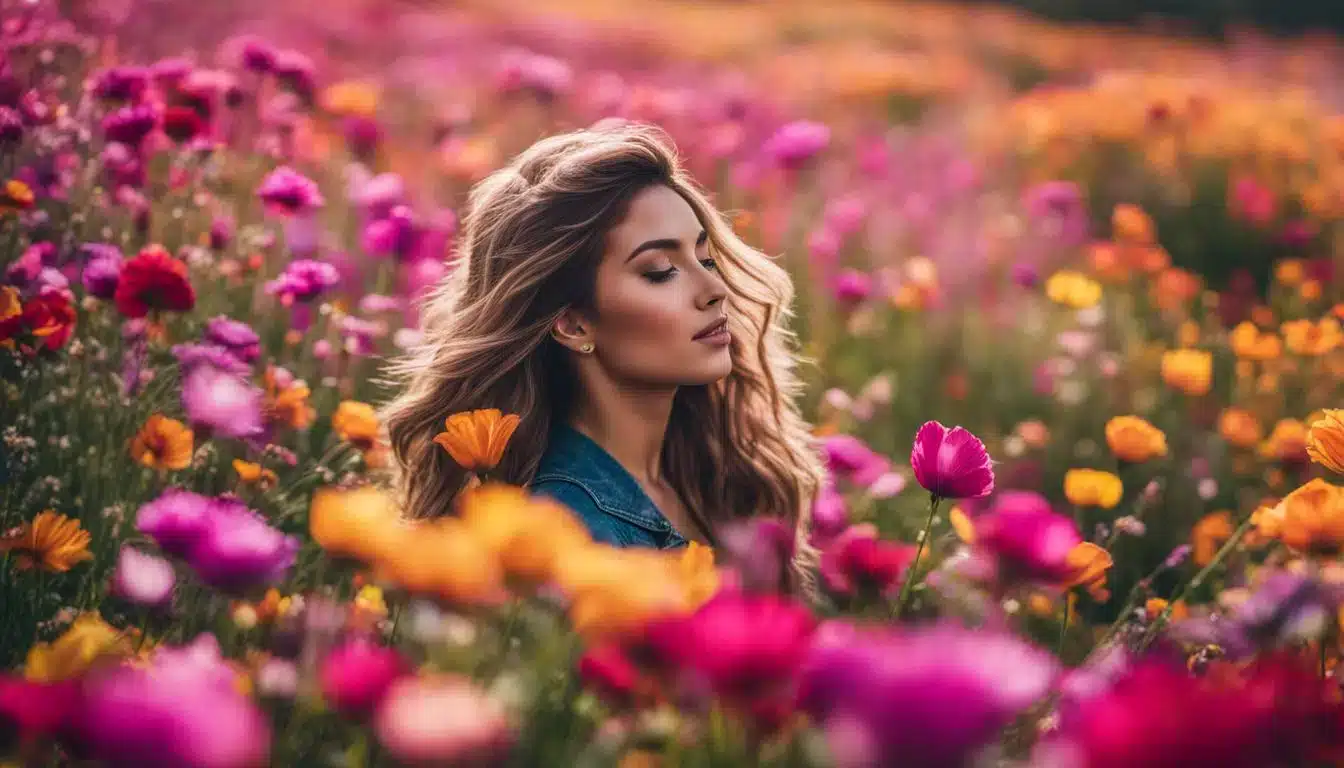 Users have reported experiencing a euphoric and uplifting high, along with feelings of relaxation and stress relief.
Positive effects and feelings
Blue Slush is a strain that will leave you feeling amazing. Here are some of the positive effects and feelings you can expect when consuming it:
You'll experience a high that is uplifting and stimulating.
Get ready to feel euphoric and enjoy a boost of energy.
You might even notice tingling sensations throughout your body.
The heady effect of Blue Slush will leave you feeling clear – headed and focused.
And the best part? The effects are long – lasting, so you can relax and unwind for hours.
Potential negatives
While the Blue Slush strain has many positive effects, it's important to be aware of the potential negatives as well. Here are some things to consider:
Drowsiness: Some users have reported feeling tired and sleepy after consuming Blue Slush. If you have plans or need to be productive, this strain may not be the best choice.
Dry mouth and eyes: Like many other cannabis strains, Blue Slush can cause dryness in the mouth and eyes. It's a common side effect that can be managed by staying hydrated and using eye drops if needed.
Increased appetite: Known as "the munchies," Blue Slush may stimulate your appetite, leading to increased cravings for food. This can be a disadvantage if you're trying to watch your calorie intake.
Paranoia or anxiety: While rare, some individuals may experience feelings of paranoia or increased anxiety when using Blue Slush. This strain is generally considered to have a calming effect, but everyone's reaction can vary.
Short-term memory impairment: Cannabis use, including Blue Slush, can temporarily impact short-term memory and cognitive function. It's important to use responsibly and avoid operating heavy machinery or engaging in activities that require full mental clarity.
Potential addiction risks: While not unique to Blue Slush, it's worth mentioning that regular cannabis use, including this strain, carries potential for addiction or dependence in some individuals.
Cultivation and Growing Information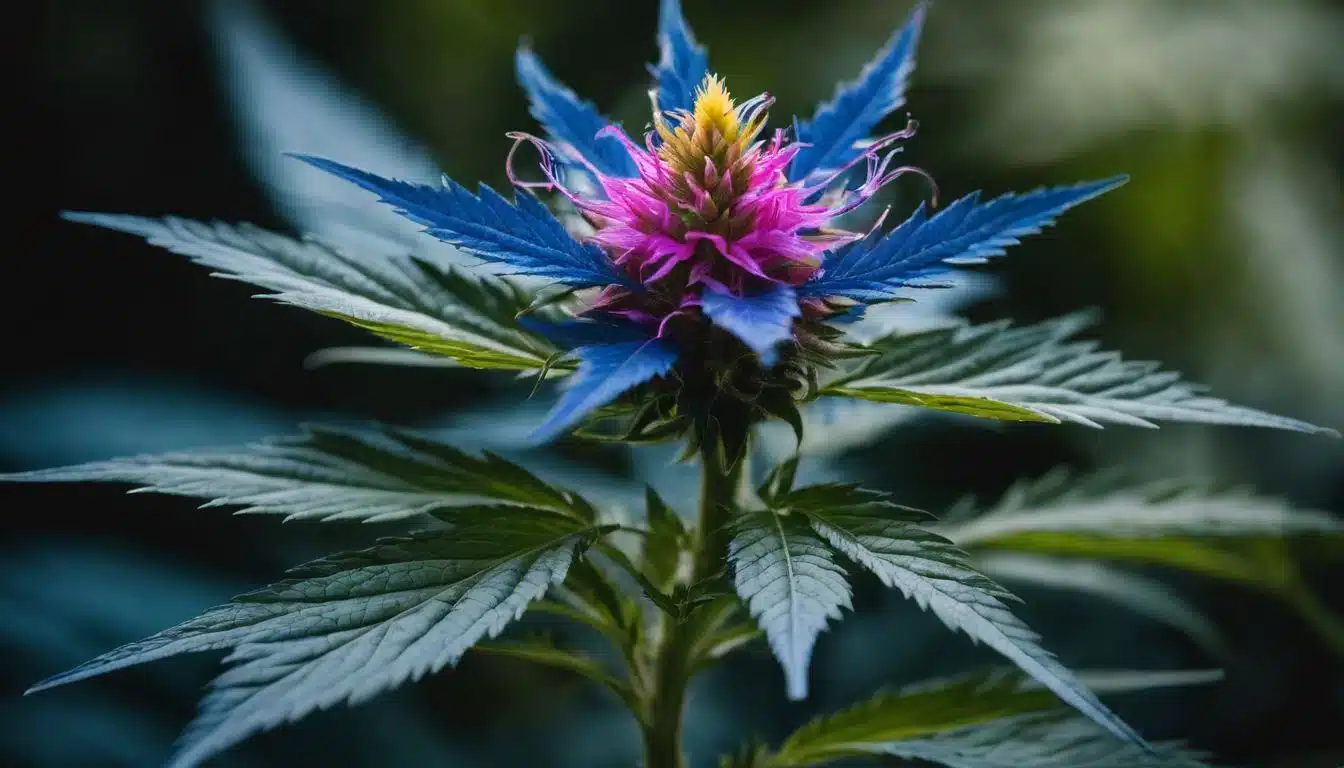 To cultivate Blue Slush, you'll want to provide a warm and sunny environment, as it thrives in temperatures between 70-80°F.
Growth facts and tips
Blue Slush strain offers growing flexibility and can be cultivated both indoors and outdoors. Here are some growth facts and tips to help you successfully grow this strain:
Flowering period: The Blue Slush strain has a flowering time of approximately 60 days when grown indoors.
Indoor growing: When growing Blue Slush indoors, make sure to provide ample lighting, proper ventilation, and maintain a consistent temperature and humidity level.
Outdoor growing: If you choose to grow Blue Slush outdoors, select a sunny location with well-draining soil. Ensure that the plants receive enough sunlight throughout the day.
Cultivation methods: Blue Slush can be grown using various cultivation techniques such as traditional soil-based cultivation or hydroponics for those who prefer a soilless approach.
Growing tips: To enhance the growth of your Blue Slush plants, consider techniques such as topping or pruning to promote lateral branching and increase yields. Providing proper nutrients at different stages of growth is also essential for healthy plant development.
Cannabinoid and terpene profile
In the Blue Slush strain, the most notable cannabinoids are THC, with a content figure of around 13-14%. The dominant terpenes include Limonene, Caryophyllene, and Myrcene. These contribute to the strain's distinct aroma, flavor, and effects.
| Cannabinoids | Percentage |
| --- | --- |
| THC | 13-14% |
| Terpenes | Impact |
| --- | --- |
| Limonene | Contributes to citrusy aroma and flavor, and provides stress-relieving effects |
| Caryophyllene | Contributes to spicy, woody flavor, and offers potential pain-relief properties |
| Myrcene | Contributes to earthy, fruity flavor and may promote relaxation and sleep |
Please note that each person's experience with individual strains might vary due to personal tolerance and the quality of the product.
Comparison: Blue Slush Strain Vs Blue Cheese Strain
In this section, we're going to contrast and compare two cannabis strains: Blue Slush and Blue Cheese. This comparative analysis will help you understand the unique properties, effects, and lineage of each strain.
| Attributes | Blue Slush Strain | Blue Cheese Strain |
| --- | --- | --- |
| Genetic Lineage | Created by crossbreeding Blue Sherbert, Blue Cookies, and Sunset Sherbert | Lineage is unknown |
| Strain Type | Indica-dominant hybrid strain | Hybrid strain |
| Composition | Evenly balanced hybrid strain with a 50% indica and 50% sativa composition | Specific composition is not mentioned |
| THC Content | 13-14%, suitable for novice smokers | THC content may vary |
| Aroma | Sour and tangy orange overtone | Distinct cheese-like aroma |
| Overall Profile | Known for its potent and flavorful profile | Similarly known for its potent and flavorful profile |
By comparing these strains side by side, you can better identify which one may meet your needs whether it's for cultivation or use.
Similar Strains to Blue Slush
If you enjoyed the effects and flavors of Blue Slush, you might also want to check out these similar strains. Keep reading to find out more!
Strains with similar effects and flavors
If you enjoy the effects and flavors of Blue Slush, you might also want to try these similar strains:
Blue Sherbert: This indica-dominant hybrid offers a potent high and a sweet blueberry flavor.
Blue Cookies: Another indica-dominant hybrid with a balanced high and delicious cookie-like taste.
Sunset Sherbert: Known for its uplifting effects and sweet citrus flavors.
Recommendations near Williamsburg, VA
If you're in the Williamsburg, VA area and looking for strains similar to Blue Slush, there are a few recommendations to consider. One option is Blueberry Slush, which shares the same fruity flavor profile but with a more relaxed effect.
Another choice is Slushberry, a strain known for its sweet and berry-like taste. If you prefer a strain with uplifting qualities, Blue Dream might be perfect for you. For those who enjoy the combination of blueberry and Kush flavors, both Blueberry Kush and Blue Cheese are worth trying out.
Other potential options include Berry White, Berry Kush, Slushie, Blue Widow, and Blueberry Haze. These strains offer various combinations of flavors and effects that may suit your preferences.
Conclusion and Recommendations
To conclude, Blue Slush is a potent indica-dominant hybrid strain with a sweet and smooth flavor profile. With its moderate potency, it's suitable for novice smokers. Its pungent aroma and balanced effects make it a popular choice among cannabis enthusiasts.
If you're looking to try something new, Blue Slush is definitely worth considering.
FAQs
1. What is the potency of the Blue Slush strain?
The Blue Slush strain has a moderate to high potency, with THC levels typically ranging from 15% to 25%.
2. What are the effects of consuming the Blue Slush strain?
Consuming the Blue Slush strain can induce feelings of relaxation, euphoria, and happiness. It may also provide relief from stress, pain, and insomnia.
3. Does the Blue Slush strain have any notable flavors or aromas?
Yes, the Blue Slush strain has a sweet and fruity flavor profile reminiscent of blueberries mixed with a hint of citrus. It also emits a pleasant aroma that is often described as berry-like.
4. Are there any potential side effects associated with using the Blue Slush strain?
While individual experiences may vary, common side effects of using the Blue Slush strain include dry mouth and dry eyes. Some users may also experience dizziness or anxiety in higher doses or with increased sensitivity to THC.