Curious about the GMO Cookies strain but don't know where to start? This potent indica-dominant hybrid marijuana strain, also known as Garlic Cookies, is notorious for its unique flavor and top-tier effects.
In this blog post, we'll delve deep into everything you need to know about GMO Cookies, from its appearance and aroma to growing tips. Let's get started – your ultimate guide awaits!
Key Takeaways
GMO Cookies strain is an indica – dominant hybrid known for its unique flavor profile and potent effects.
It has a distinctive aroma of garlic, mushrooms, and onions, with sweet undertones of chocolate chip cookies.
The effects are long – lasting and sedating, making it perfect for relaxation and stress relief.
Other popular strains similar to GMO Cookies include Original Glue, Gelato, Wedding Cake, MAC (Miracle Alien Cookies), and Zkittlez.
Overview of GMO Cookies Strain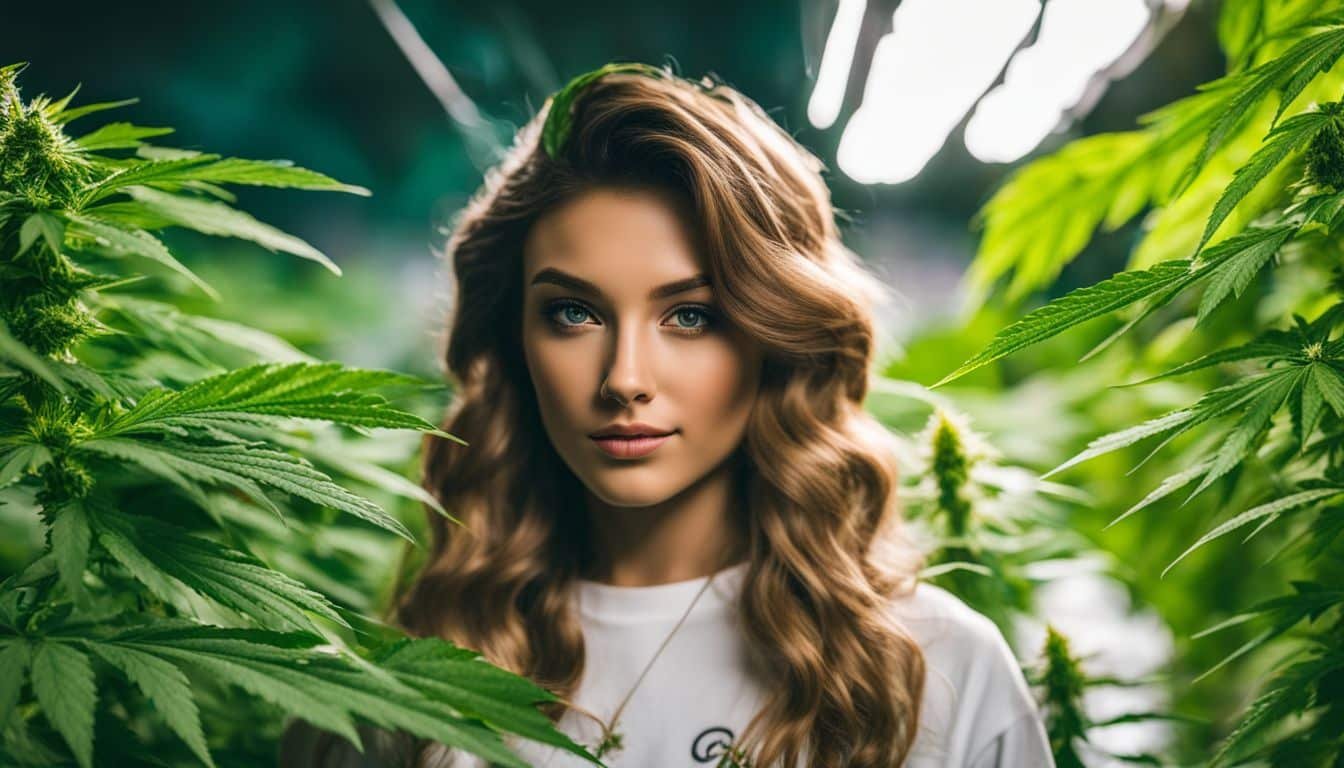 The GMO Cookies strain is an indica-dominant hybrid known for its potent effects and unique flavor profile.
Appearance
GMO Cookies strain showcases a fluffy and airy texture that seems visually enticing to cannabis enthusiasts. The bud has an attractive appeal, with its unique blend of colors adding to the overall charm.
Another standout aspect is its aromatic scent, often referred to as "Garlic Cookies" by various dispensaries due to the strong garlic aroma it emits. This distinctive odor further enhances the strain's appealing appearance while offering users a hint of what they can expect in terms of flavor once consumed.
Aroma
The GMO Cookies strain captivates cannabis enthusiasts with the distinctive aroma of garlic, mushrooms, and onions. This pungent trio brings a sense of complexity and intrigue to its scent profile.
You might find your curiosity piqued by such an unusual combination in a cannabis strain.
Despite its savory components, GMO Cookies still manages to blend beautifully with sweeter undertones that beckon chocolate chip cookies infused with nuttiness. It presents a balance that teases both sweet and savory notes equally creating an ambiance that's truly unique.
With each whiff of this extraordinary strain, you will realize why it often draws comparisons to the Peanut Butter Breath variety for its remarkable scent structure.
Flavor
GMO Cookies strain will spoil your taste buds with its unique and intense flavor. This blend borrows a savory tinge from its parentage, hitting the palate with undertones of sweet chocolate chip cookies balanced by a nutty aftertaste.
The exciting twist lies in the garlic, mushroom, and onion notes infused into this crossbreed by Spinach. No doubt, the pungent appeal has you coming back for more in no time. Expect an unforgettable sensory journey as you explore this distinctive fusion of tastes offered only by GMO Cookies strain – compelling proof that cannabis flavors are indeed far-ranging and complex.
Effects
The effects of the GMO Cookies strain are potent and long-lasting, making it a popular choice among cannabis users. It has a heavy scent and delivers a powerful sedative effect, helping to induce relaxation and promote a sense of calm.
This strain can have a significant impact on mood and behavior, altering your mental and emotional state in profound ways. The intoxication from GMO Cookies is prolonged and potent, providing deeply relaxing qualities that can be felt throughout the body.
With its notable sedating effects, this strain is perfect for those looking to unwind after a long day or seeking relief from stress and anxiety.
Alternative Strains
If you're interested in the GMO Cookies strain, you may also want to check out these alternative strains:
Comparison: GMO Cookies Strain vs. Original Glue Strain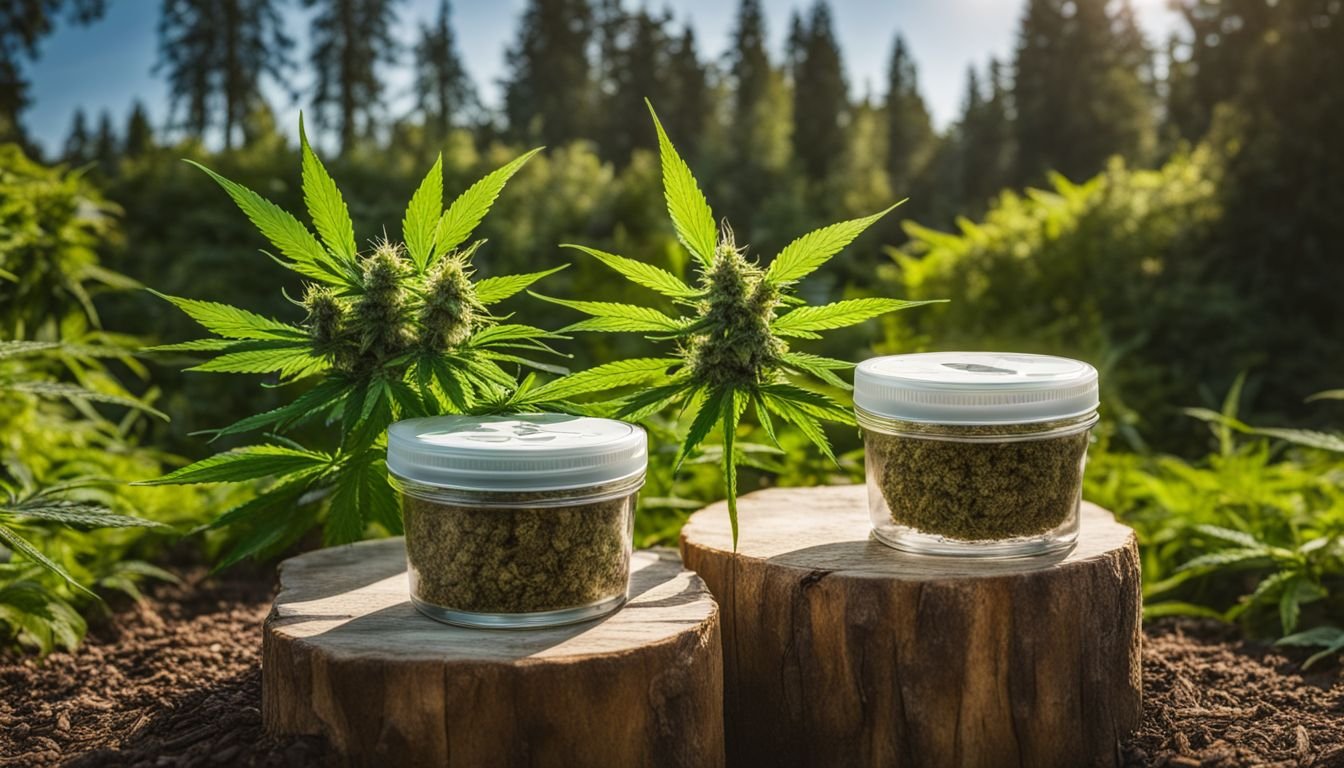 Before diving into the cultivation or use of any cannabis strains, it's crucial to understand their unique characteristics. In this section, we will compare two popular strains; GMO Cookies Strain and Original Glue Strain.
| Criteria | GMO Cookies Strain | Original Glue Strain |
| --- | --- | --- |
| Type | Indica-dominant hybrid | Hybrid |
| THC Content | Around 25% | 18-25% |
| Aroma | Earthy diesel aroma | Pungent, sour, earthy |
| Effects | Long-lasting, happy high. Used to ease mental disorders and trauma | Strong euphoria, body relaxation. Can aid with stress and pain |
| Other Names | Also known as "Garlic Cookies" | Also referred to as GG4 or Gorilla Glue |
These two strains have different features that appeal to various users. Whether you prefer the powerful, happy high of GMO Cookies or the relaxation brought on by Original Glue, your choice ultimately depends on your personal preference and needs.
What Is the GMO Cookies Strain Experience?
The GMO Cookies Strain delivers a euphoric high that uplifts you mentally while providing deep relaxation to the body. You may also experience an overwhelming garlicy flavor and a pungent, spicy scent when consuming this potent marijuana strain.
Feelings
When you experience the GMO Cookies strain, get ready for an array of intense and uplifting emotions. This indica-dominant strain delivers a powerful euphoria that will leave you feeling blissful and happy.
Along with its psychoactive effects, GMO Cookies can also provide relief from fatigue and promote relaxation. Be prepared for an increased appetite as well, making it perfect for those looking to tackle any lingering hunger pangs.
Just keep in mind that some users may also experience negative side effects such as dizziness, anxiety, or paranoia when consuming this potent cannabis strain.
Negatives
Some users may find the taste and smell of GMO Cookies to be quite unpleasant. The strain has a strong garlic-like flavor that can be off-putting for some people. It also emits a pungent aroma that lingers in the air for a long time.
If you're sensitive to strong scents or don't enjoy the taste of garlic, this strain might not be the best choice for you.
Benefits
The GMO Cookies strain offers a range of benefits for both medical and recreational users. With its high THC content, this strain can provide a strong and long-lasting euphoria that uplifts your mood and enhances creativity.
It may also help with relieving stress, anxiety, and depression. Additionally, the unique flavor profile of GMO Cookies adds to its appeal, with hints of garlic, coffee, and sweet vanilla.
Whether you're looking for a relaxing evening or an energizing boost during the day, the GMO Cookies strain has something to offer.
How to Grow the GMO Cookies Strain?
Learn all about the genetics and growing information for the GMO Cookies Strain in order to cultivate this potent and flavorful marijuana strain. Read on to discover the secrets behind its olive green buds, pungent scent, and euphoric high.
Genetics
The genetics of the GMO Cookies strain are a result of crossbreeding Chemdawg and Girl Scout Cookies. This hybridization technique has also led to the creation of other popular strains like Fatso and Donny Burger.
The genetic traits of Chemdawg, Garlic Cookies, and Girl Scout Cookies come together to create the unique characteristics of the GMO Cookies strain. Despite its name, this strain is not genetically modified.
Grow information
The GMO Cookies strain is relatively easy to grow, making it a popular choice for cannabis cultivators. When growing this strain indoors, you can expect the buds to be ready in around nine weeks.
Outdoor growers, on the other hand, can enjoy yields of up to 600 grams. The plant itself will typically reach a height of three to four feet and has a flowering time of 10 weeks. It's important to provide warmth and ample sunlight for the GMO Cookies strain, even though it is mostly indica.
With its unique flavor profile and bountiful yields, cultivating GMO Cookies can be a rewarding experience for both beginners and experienced growers alike.
Conclusion
The GMO Cookies strain offers cannabis enthusiasts a potent and unique experience. With its indica-dominant genetics, it delivers a relaxing and calming effect that can help ease pain, insomnia, and anxiety.
Its overwhelming garlicy flavor and high resin production make it stand out among other strains. Try growing this strong and flavorful strain for yourself to enjoy its cerebral bliss and body high.
FAQs
1. What is the THC level of GMO Cookies strain?
The THC level of GMO Cookies strain can vary, but it typically ranges from 18% to 30%.
2. How does GMO Cookies strain make you feel?
GMO Cookies strain can provide a relaxing and euphoric high, often inducing feelings of happiness, relaxation, and uplifted mood.
3. What are the flavors and aromas of GMO Cookies strain?
GMO Cookies strain is known for its pungent aroma and unique flavors that combine elements of diesel fuel, earthiness, and hints of sweetness.
4. Are there any medical benefits associated with using GMO Cookies strain?
GMO Cookies strain may potentially help alleviate symptoms related to stress, depression, chronic pain, insomnia, lack of appetite, and muscle tension or spasms. However, individual experiences may vary.