Introduction
Harle-tsu, known for its high CBD content, is a sought-after cannabis strain. In this article, we will delve into the background of Harle-tsu and explore the cultivation methods employed to grow this unique strain. Discover the intriguing history and characteristics of Harle-tsu, as well as the techniques used by cultivators to ensure its optimal growth.
Background on Harle-tsu
Harle-tsu is a cannabis strain that has become popular. It's cultivated using special techniques to keep its desired qualities.
It has low THC and high CBD – making it appealing. People have praised its looks and smell, plus its benefits.
When grown under good conditions, there are tips to enhance the process. It has a unique terpene profile which contributes to its therapeutic effects.
If you want to try, Harle-tsu is available for purchase. You can explore its background and properties.
Cultivation of Harle-tsu
Harle-tsu needs the perfect conditions to grow well. During the day, keep the temperature between 70-80°F (21-27°C). At night, make it cooler. Keep humidity levels at 50-60%. Bright light from a full spectrum LED or HPS grow light helps it grow.
Also use pruning and trimming to spread out the growth. Topping or training can make more branches and buds. Give the plant adequate nutrition with an organic fertilizer.
Follow these tips to grow Harle-tsu with lots of medicinal benefits. You can get high-quality yields.
Characteristics of Harle-Tsu
Harle-Tsu, a powerful strain, boasts unique characteristics that demand attention. Delving into its appearance, aroma, effects, and benefits, we will uncover the fascinating aspects of this extraordinary straine.
Appearance and Aroma
Harle-Tsu is a cannabis strain that stands out with its bright green buds, orange hairs, and sticky texture. It has a captivating smell of earth, wood, citrus, and pine. Its unique beauty and aroma make it a popular strain.
Effects and Benefits
The Harle-tsu strain is widely praised. Both medical and recreational users appreciate it for its unique characteristics.
A main reason it's favored is its high CBD content. THC's psychoactive effects are absent, making it a great option for therapeutic advantages without the buzz.
Users of Harle-tsu describe a sense of relaxation and calmness. So, it's often used to reduce stress and anxiety. Plus, it's effective at relieving pain and inflammation, which helps individuals with chronic pain or conditions like arthritis.
The terpene profile of Harle-tsu is unique too. Myrcene and pinene enhance the strain's potential benefits.
To sum up, Harle-tsu's effects and benefits make it popular. It is a great choice for those looking for therapeutic advantages, relaxation, or pain relief.
THC Content and Variability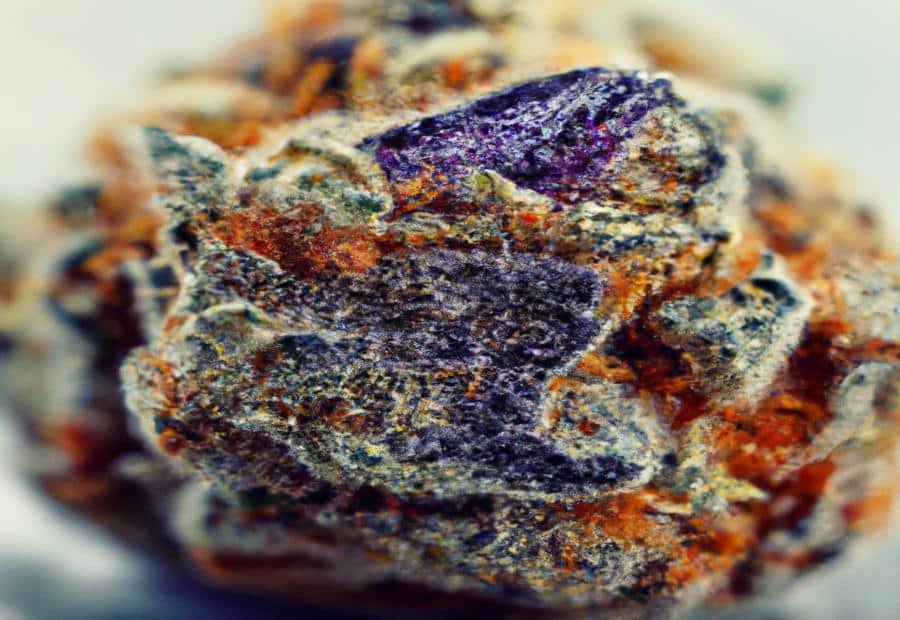 Photo Credits: Www.Letsallgrowcannabis.Com by Kenneth Miller
The Harle-tsu strain has a THC content and variability worth checking out. Noted for its high CBD and low THC levels, it offers an interesting combination ideal for medical users who want the therapeutic benefits of cannabis without the psychoactive effects. This strain usually showcases THC levels lower than 1%, making it an attractive option for those who want to avoid strong intoxication.
A table can show the THC content and variability of the Harle-tsu strain. It will mark the levels of THC and show its low variability. The table columns can include parameters like THC Content, Minimum THC Level, Maximum THC Level, and Variability. This will help users make informed decisions about the strain.
Besides its low THC content, the Harle-tsu strain has a high CBD to THC ratio. It typically has a ratio of 20:1 or higher, making it great for medical uses. This combination of high CBD and low THC levels has gained attention in the medical cannabis community. Medical users looking for relief from symptoms such as pain, inflammation, and anxiety may find this strain particularly helpful due to its balanced cannabinoid profile.
Overall, the Harle-tsu strain is special with its consistent low THC content, making it a great choice for medical users who want the therapeutic advantages of cannabis without the psychoactive effects. Its high CBD to THC ratio makes it even more appealing for medical use. The Harle-tsu strain provides a dependable selection for individuals seeking a cannabis strain that offers medical benefits while reducing the risk of intoxication.
Popularity among Medical and Recreational Users
Harle-tsu strain has become insanely popular! Medical and recreational users alike seek it out for its therapeutic properties and enjoyable effects.
Medical users love it for its high CBD content and reported relief from pain, inflammation, anxiety, and stress.
Recreational users enjoy its balanced effects that don't cause excessive psychoactive effects.
The unique aspect of Harle-tsu is its versatility, appealing to both medical and recreational users. Its popularity can be attributed to its ability to cater to a wide range of users.
In short, Harle-tsu is a preferred choice for natural remedies and enjoyable experiences, making it highly sought after in the cannabis community.
Review from Users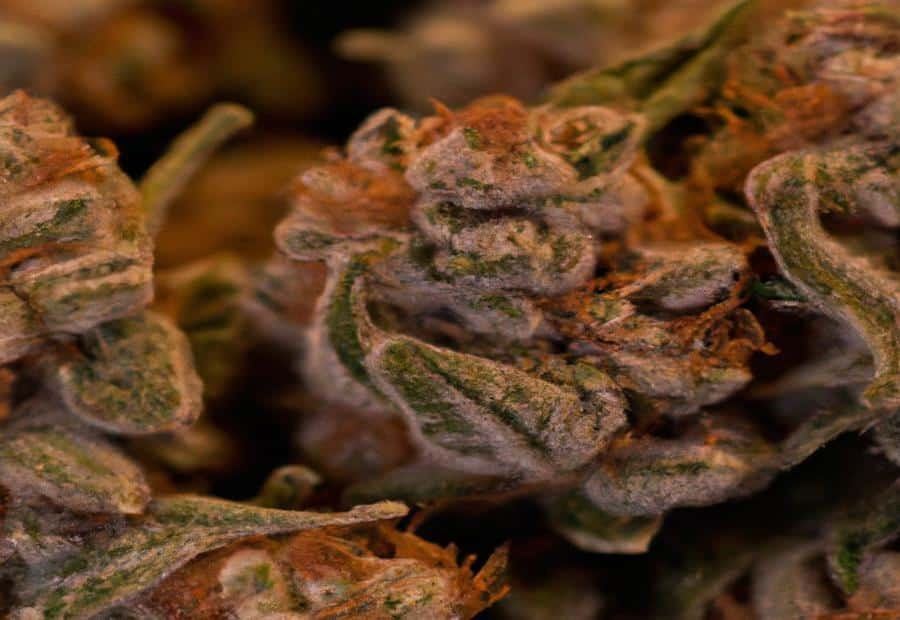 Photo Credits: Www.Letsallgrowcannabis.Com by Timothy Rivera
The Harle-tsu strain has been well-received by users. It has a unique mix of Harlequin and Sour Tsunami genetics. People have said they feel relaxed and happier. This strain also decreases stress and anxiety. High CBD levels make it great for pain relief and reducing inflammation. But users don't experience the same psychoactive effects of THC-heavy strains. On top of that, the Harle-tsu strain has a great taste! All of this adds up to an awesome overall experience.
Growing Harle-Tsu Strain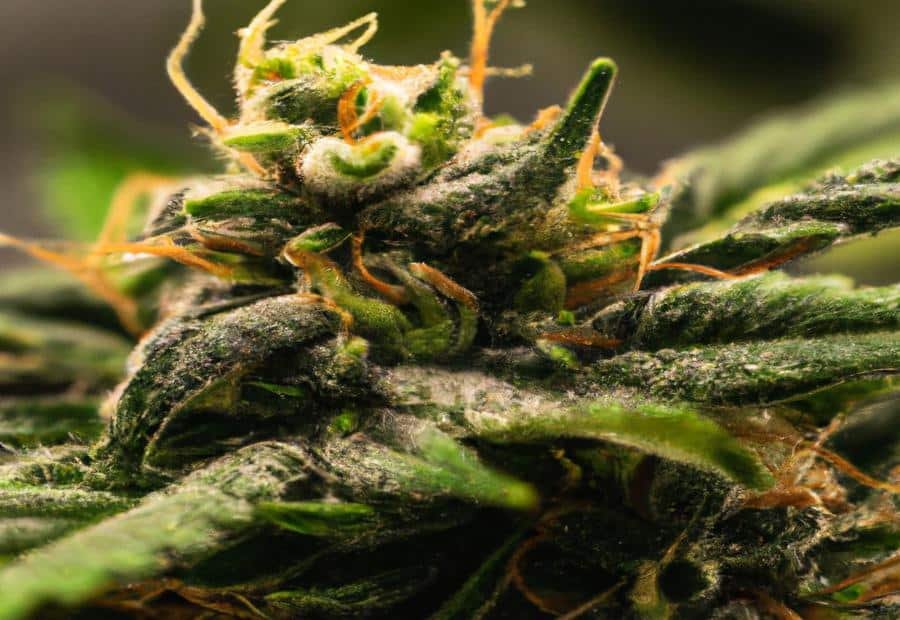 Photo Credits: Www.Letsallgrowcannabis.Com by Jack Williams
Growing the Harle-Tsu strain requires optimal conditions and effective techniques. Discover the ideal growing conditions that will nurture this unique strain, along with valuable tips and techniques to maximize your harvest. With a focus on providing the right environment and implementing proven methods, this section will equip you with the knowledge to grow Harle-Tsu successfully.
Ideal Growing Conditions
For a thriving Harle-Tsu strain, ideal conditions are key!
Temperatures between 70-80°F during the day, with 10°F cooler at night.
Keep the humidity between 40-50%.
Full-spectrum LED lights are key for photosynthesis, 18-20 hours of light during vegetative stage, 12 hours during flowering.
Nutrient-rich soil with good drainage.
Organic compost or worm castings to boost fertility.
Balanced fertilizer regimen with macro and micronutrients tailored for cannabis cultivation.
Monitor these factors regularly throughout the plant's life cycle for successful growth!
Tips and Techniques
Harle-Tsu cannabis has a high CBD content and low THC levels. Follow these tips and techniques to successfully grow this unique strain.
Choose the right growing medium. Soil or hydroponics – decide what suits you best.
Light is essential. Use LED grow lights or sun supplements for best results.
Maintain humidity between 40-60%. High levels may cause mold, while low levels could cause dehydration.
Pruning helps improve air and light penetration. So, remove damaged or overcrowded branches.
Nutrients are important! Test the pH level of the soil or water and adjust for optimal nutrient uptake.
Be patient. Consistent care and observation are key. Make adjustments as needed.
It's important to remember that each grower is unique. Experimentation will help you find the best approach for your specific situation. With these tips and techniques, you can increase your chances of a successful Harle-Tsu crop.
Terpene Profile and Therapeutic Effects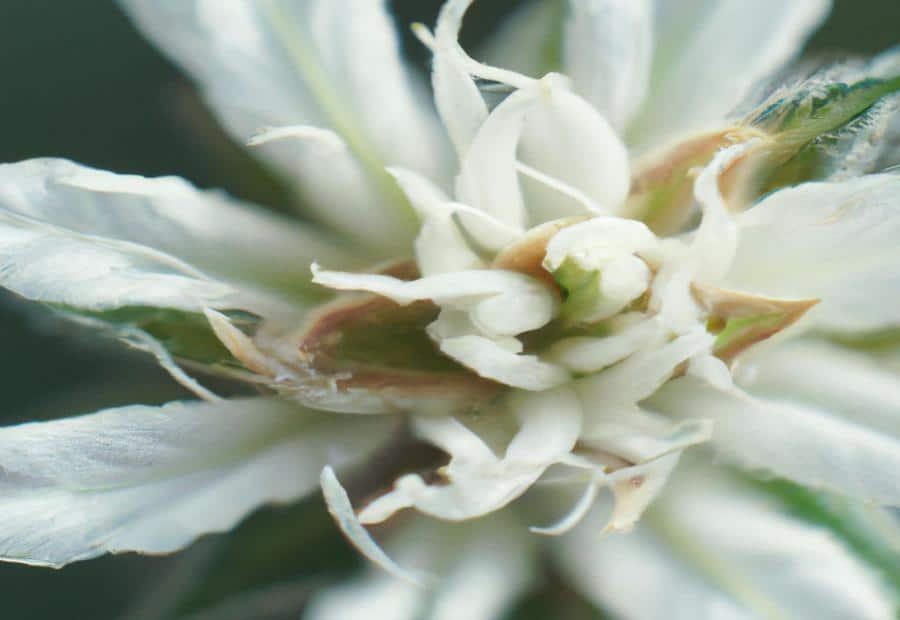 Photo Credits: Www.Letsallgrowcannabis.Com by Stephen Thompson
Harle-tsu strain has a one-of-a-kind terpene profile. Myrcene and pinene, responsible for the strain's earthy and piney aroma, are known to have anti-inflammatory and analgesic properties. Caryophyllene, another terpene found in this strain, could have anti-anxiety and anti-depressant effects.
The strain's therapeutic effects are also noteworthy. Its high CBD content and low THC levels make it a popular choice for medical cannabis users. This strain is known for its calming and relaxing effects, and can help individuals reduce stress.
Harle-tsu strain's terpene profile and therapeutic effects have become well known in the medical cannabis community. The high CBD content and terpenes like myrcene, pinene, and caryophyllene contribute to the strain's potential anti-inflammatory, analgesic, anti-anxiety, and anti-depressant properties. These unique features make this strain a sought-after choice for people looking for natural treatments for their health conditions. Harle-tsu strain stands out as a promising option in the realm of medical cannabis.
Availability and Purchase Options
The Harle-tsu strain's availability and purchase options are listed in a table. It has columns with the strain name, where you can buy it, the quantity available, and the cost per unit. The table provides a full overview, but the options may differ depending on the location. In short, it helps you make an informed decision when buying the Harle-tsu strain.
Conclusion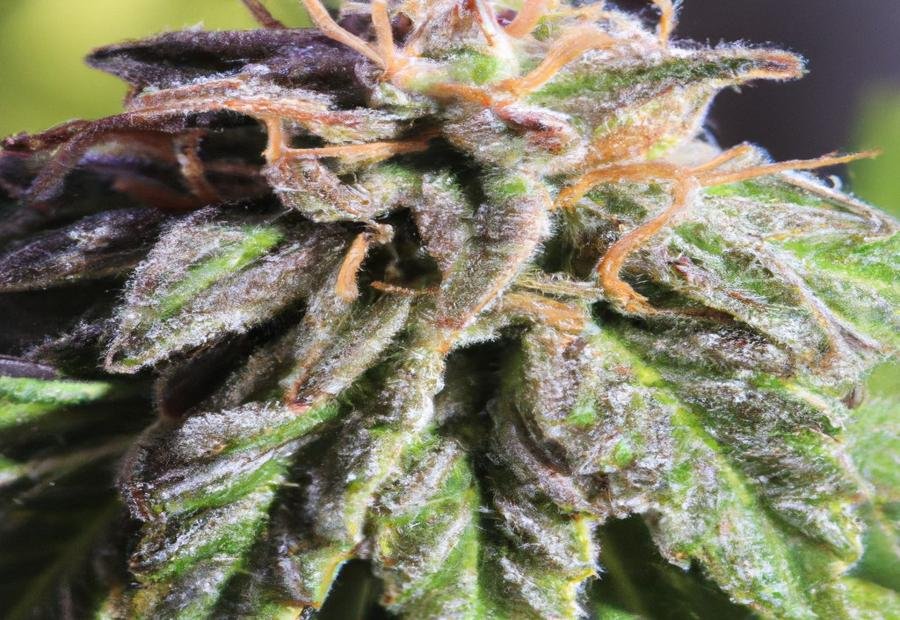 Photo Credits: Www.Letsallgrowcannabis.Com by Bruce Jones
The Harle-tsu strain is a cannabis variety worth noting. It has a balanced CBD-to-THC ratio and can provide therapeutic effects without causing major intoxication. It can help with symptoms like pain and anxiety. Its genetics and terpene profile make it an attractive option for those needing cannabis benefits without the usual psychoactive effects.
In summary, the Harle-tsu strain has potential to provide unique benefits. It is known for helping reduce the side effects that come with high-THC strains. It has a composition and genetics from Harlequin and Sour Tsunami strains. This gives it a cannabinoid profile that sets it apart. It is a great choice for medical users who want relief from pain, inflammation, and anxiety without the high. Plus, its terpene profile increases its ability to help with symptoms and improve overall well-being.
FAQs about Harle-Tsu Strain
What is Harle-Tsu Strain?
Harle-Tsu is an Indica-dominant hybrid strain of cannabis created by the Southern Humboldt Seed Collective. It is a cross between Harlequin and Sour Tsunami, resulting in a CBD:THC ratio exceeding 20:1.
What are the characteristics of Harle-Tsu buds?
Harle-Tsu buds are olive green in color with yellow-orange hairs and a thick coating of off-white trichomes.
What does Harle-Tsu taste and smell like?
Harle-Tsu has a mild smell of damp, earthy pine mixed with spicy citrus. The flavor is similar, with a taste of sweet pine and earthy citrus.
What are the medicinal properties of Harle-Tsu?
Harle-Tsu is known for its potent medicinal properties, particularly as a painkiller. It can alleviate aches and pains without delivering an intense body or head high. It also provides a calming and relaxing effect, making it beneficial for those with chronic pain, arthritis, and inflammation. Additionally, it can enhance mental focus and energy.
What is the THC content of Harle-Tsu?
Harle-Tsu typically ranges from 1% to 35% THC content, but the specific THC content can vary depending on the harvest, phenotype, and temperature.
Where can I purchase Harle-Tsu?
Harle-Tsu is available for purchase at local dispensaries.