Are you curious about the unique and exotic strains of cannabis? Runtz, a hybrid marijuana strain with balanced Indica-Sativa attributes, is rapidly growing in popularity. This article serves as an informative guide on everything you need to know about this flavor-packed strain – from its genetics and effects, to cultivating tips and where to purchase seeds.
Ready for a deep dive into the world of Runtz? Let's explore!
Key Takeaways
Runtz is a popular hybrid marijuana strain with a balanced indica – sativa profile.
It offers a unique set of feelings and sensations, including euphoria, creativity, relaxation, and pain relief.
The strain has an enticing aroma and delicious taste profile reminiscent of tangy berries and tropical fruit.
Runtz can potentially help with conditions such as chronic pain, stress, anxiety, insomnia, and depression.
What is Runtz?
Runtz, also known as Runtz OG or Gelato Zkittlez, is a popular hybrid marijuana strain that offers a perfect balance of indica and sativa effects.
Also known as Runtz OG or Gelato Zkittlez
Many in the cannabis community recognize Runtz for its distinctive sweet taste and balanced hybrid nature, with an equal mix of indica and sativa. This flavor-packed strain has a lineage traced back to two highly reputed strains: Zkittlez and Gelato.
Because of this unique heritage, it's also known as Runtz OG or Gelato Zkittlez. Fame from this rare strain extends beyond avid cannabis users; even the hip-hop culture cherishes it.
By embracing several names, Runtz underlines its multi-faceted personality while adding intrigue to its profile in the world of hybrid marijuana strains.
Genetics and lineage
Runtz holds a rich and fascinating genetic lineage. Its vibrant, colorful flowers are inherited from potent parent strains Gelato and Zkittlez. The crossing of these two strains has created not just visually stunning plants, but Runtz also embodies the best aspects of its parents.
Take for instance Greasy Runtz, whose detailed lineage can track back to Exotic Genetix in Washington state. Another descendant, Nasha Genetics' Runtz S1 strain, embraces this carefully curated cannabis heritage.
Each generation carries forward the unique profile that makes runtz a popular choice among cannabis connoisseurs.
Runtz Strain Effects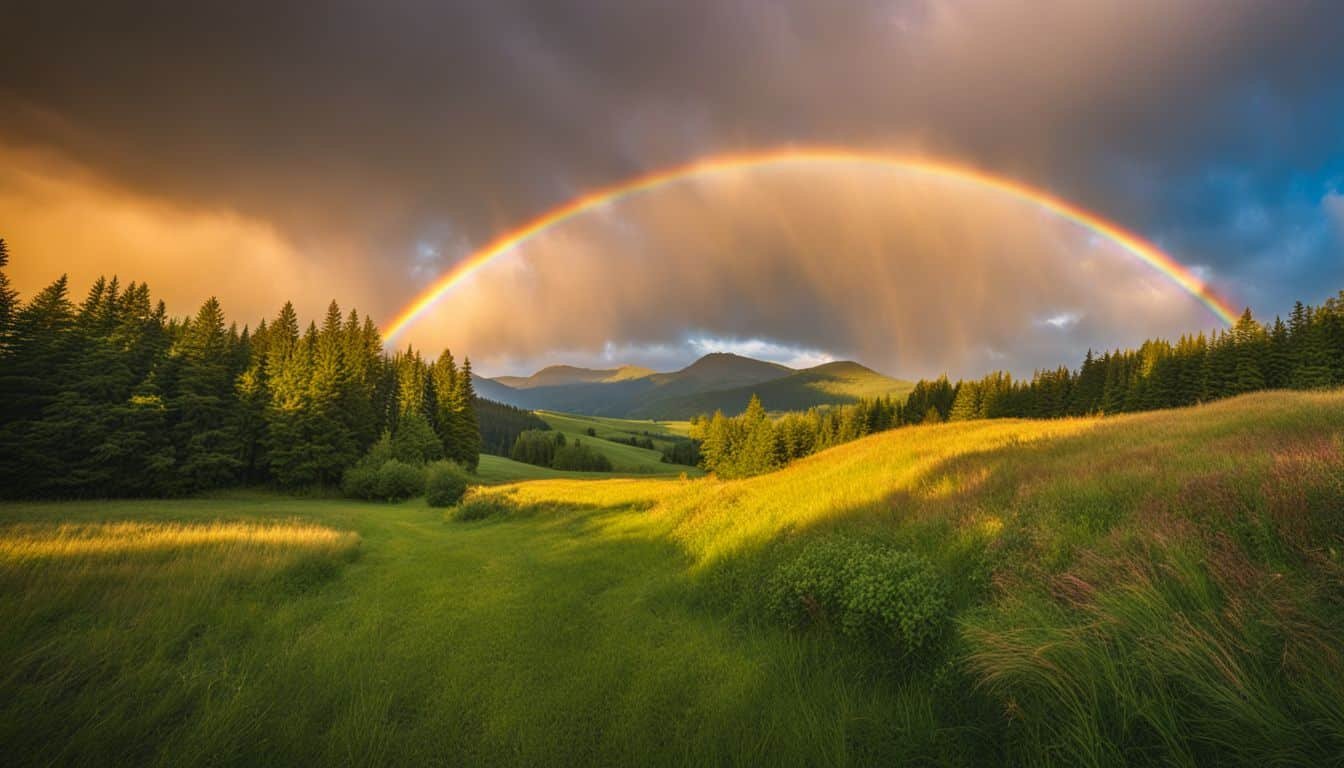 When you consume Runtz, get ready to experience a euphoric and relaxing high that can help alleviate low-level body pains and achiness.
Feelings and sensations
Experiencing the Runtz strain introduces a unique set of feelings and sensations, offering both physical and mental effects. Here's an overview:
Users are likely to feel euphoria washing over them, enhancing their overall mood. This is widely attributed to the balanced genetics of Runtz.
You can expect a boost in creativity, flooding your mind with lively and innovative thoughts.
Moments of energetic motivation may surface, enabling productive tasks or creative endeavors.
The aroma has been known to promote relaxation for some users, inadvertently helping manage anxiety levels.
If you struggle with tension or fatigue, Runtz may offer some relief as it holds potent relaxing properties.
Insomniacs might find solace in this strain due to its potential sleep – inducing effects.
Chronic pain sufferers often turn to Runtz because of its long – lasting soothing sensation over aches and discomforts.
White Runtz variant specifically tends to create relaxing and tingly effects that persist for hours on end.
Potential negatives
The Runtz strain, like any cannabis strain, has some potential negatives to be aware of. These effects may vary from person to person, but it's important to keep them in mind:
Paranoia: Some users have reported feelings of paranoia after using the Runtz strain.
Increased heartbeat: Runtz can sometimes cause a racing heart or increased heart rate.
Lack of sleep: For some individuals, using Runtz may result in difficulty sleeping or insomnia.
Anxiety: Runtz can potentially induce feelings of anxiety or unease.
Runtz Strain Flavors
The Runtz strain is known for its enticing aroma and delicious taste profile. Its scent is a combination of tangy berries and tropical fruit, while its flavor offers a sweet, candy-like experience that users find highly enjoyable.
Aroma and taste profile
The Runtz strain is known for its delightful aroma and taste profile. When you open a bag of Runtz, you'll be hit with a fruity scent that reminds you of a bag of candies. The flavor is equally sweet and aromatic, making it an enjoyable experience for cannabis enthusiasts.
The White Runtz strain in particular has a pleasant blend of flowery notes and citrus sourness in its aroma. When you take a puff, the tangy and tingly sensation on your taste buds will transport you to candyland.
With its unique twist on citrus flavors, like orange, Runtz offers a truly refreshing taste that sets it apart from other strains.
Health Benefits of Runtz
Runtz may potentially help with conditions such as chronic pain, stress, and anxiety. Discover the medical use of this strain and its health benefits in our full blog post!
Conditions it may help with
Runtz strain offers potential health benefits for various conditions. It may help with pain relief, reducing anxiety, relaxing muscles, and increasing appetite. Additionally, Runtz can be beneficial for managing chronic stress and treating chronic pain. If you struggle with insomnia, Runtz might provide some relief. Its uplifting effects could also boost energy and help with managing symptoms of depression.
Medical use
Runtz has potential medical benefits that can help with various conditions. Its high THC content makes it effective for managing chronic stress, chronic pain, and insomnia. The strain's uplifting effects can also aid in stress management, anxiety reduction, and depression relief.
Additionally, Runtz may provide pain relief, muscle spasm relief, and improved appetite stimulation. With its diverse range of therapeutic properties, Runtz is a promising option for those seeking natural remedies for their health concerns.
Growing Runtz
Growing Runtz is a rewarding experience that can be achieved with the right tips and preferred growing environment. Read on to discover expert cultivation advice for this exotic and flavorful strain.
Tips for cultivation
To successfully cultivate the Runtz strain, here are some tips to keep in mind:
Choose the right growing medium: Opt for a well-draining soil or hydroponic system that allows your plants to thrive.
Provide ample space: Runtz plants can grow tall and bushy, so make sure they have enough room for their branches to spread out.
Maintain optimal temperature and humidity: Aim for temperatures between 70-80°F (21-27°C) during the day and slightly cooler at night. Keep the humidity levels around 40-50%.
Choose the right lighting: Consider using high-intensity discharge (HID) lights like HPS or LED grow lights for optimum growth and bud development.
Monitor nutrient levels: Runtz plants benefit from a balanced nutrient regimen, including nitrogen, phosphorus, and potassium. Regularly check the pH of your soil or hydroponic solution as well.
Prune and train your plants: To maximize yield and airflow, remove any unnecessary leaves or branches. You can also use techniques like topping or low-stress training (LST) to encourage a more even canopy.
Don't forget about ventilation: Good air circulation is crucial for preventing mold or mildew development. Use fans or an exhaust system to keep fresh air flowing through your grow space.
Be patient during flowering: Runtz plants usually take around 8-9 weeks to flower fully. Keep an eye on trichome development and harvest when they're mostly milky white with a few amber ones for desired effects.
Preferred growing environment
Runtz strains can be grown both indoors and outdoors, but they thrive in warm and sunny weather. This strain responds well to varying weather conditions, making it a resilient choice for outdoor growers.
Runtz requires a suitable climate with an optimal temperature range for successful cultivation. Whether you choose to grow it inside or outside, providing the right amount of sunshine and warmth is essential for healthy plant growth.
With its preference for warm weather, Runtz becomes a popular option among cannabis cultivators looking to harness its potential in their growing environment.
Where to Buy Runtz Seeds
You can easily find Runtz seeds from online seed banks and retailers. Whether you're a beginner or an experienced grower, there are plenty of options available to suit your needs. Check out our in-depth guide on where to buy Runtz seeds to get started on growing this amazing strain!
Online seed banks and retailers
You can conveniently purchase Runtz seeds from a variety of online seed banks and authorized cannabis seed retailers. Here are some options to consider:
ILoveGrowingMarijuana (ILGM): ILGM offers free shipping to the USA and has a selection of Runtz seeds available for purchase.
Crop King Seeds (CKS): CKS is another reputable online retailer where you can buy Runtz seeds and have them shipped to your location.
Seed-City.com: This website is an authorized cannabis seed retailer that carries a range of Runtz strains, including the popular Obama Runtz seeds.
Other online seed banks: There are numerous marijuana seed banks online where you can find Runtz seeds for sale. Take your time to explore different options and choose one that suits your needs.
Safety and discretion
When purchasing Runtz seeds, it is important to prioritize safety and discretion. Look for reputable online seed banks and retailers that offer discreet shipping to ensure your privacy.
Additionally, consider the reputation of the seed supplier and ensure they provide high-quality genetics. By taking these precautions, you can confidently cultivate Runtz without compromising your security or confidentiality.
Conclusion
In conclusion, Runtz is a highly sought after hybrid marijuana strain with a balanced sativa-indica profile. It delivers potent effects and is known for its delicious fruity flavor.
Whether you're looking for relaxation or a creative spark, Runtz is definitely worth trying out. Don't miss the chance to experience this exotic and flavorful strain!
FAQs
1. What is the Runtz strain known for?
The Runtz strain is known for its sweet and fruity flavor, as well as its potent effects that can induce relaxation and euphoria.
2. Is the Runtz strain suitable for beginners?
Yes, the Runtz strain can be enjoyed by beginners, but it's important to start with a lower dosage to gauge tolerance and avoid any potential discomfort.
3. Does the Runtz strain have any medicinal benefits?
Yes, the Runtz strain has been reported to help alleviate symptoms of anxiety, stress, chronic pain, insomnia, and lack of appetite. However, individual results may vary.
4. How long do the effects of the Runtz strain typically last?
The effects of the Runtz strain usually last for about 2-4 hours depending on factors such as dosage and personal tolerance levels.